Shellac literally is a resin secreted by some kind of female bug found on tress especially in forests of India and Thailand. It's in the form of dry flakes which when dissolved in ethyl alcohol makes liquid shellac used as brush on colorant. Made on the same lines, the Shellac is the brand name for producing hybrid nail paints with gel and polish. It is easy to apply and to remove. It is dried by UV light and removing this nail paint does not leave nail dry and does not harm nail bed. It's a renowned brand patented by Creative Nail Designs (CNG). Once knowing about the product you would definitely like to add them into your collection. Given below is the list of 10 beautiful shades of Shellac nail paints.

1. CND Shellac Asphalt Gel Polish
PRICE : USD 13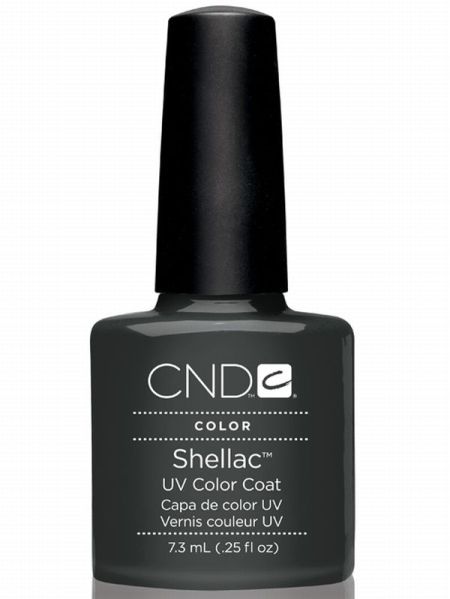 Thanks to Shellac as the world nail crisis is over now. Shellac is the get through applying UV-3 technology as the basis, which blends the ease of polish with the eternalness of gels. It was created to be as EASY ON-EASY OFF nail paint. It is applied very smoothly like a polish with brush and takes only 10 minutes for removal. It gives a pronounced mirror finish to the nails. The product is UV cured, which enables it to dry taking zero time. The polish is thin, which makes it easy to apply.
USP
This CND Shellac Asphalt gel polish is a lush black nail paint, which gives a shiny gel look to the nails.
PROS
The nail paint not only looks natural, but also imparts natural protection.
It is very easy to apply, just like a polish and looks beautiful like a gel-type coating on the nails.
Zero dry time is the most remarkable feature of this nail paint.
2. Shellac Nail Polish Beau
PRICE : USD 31.9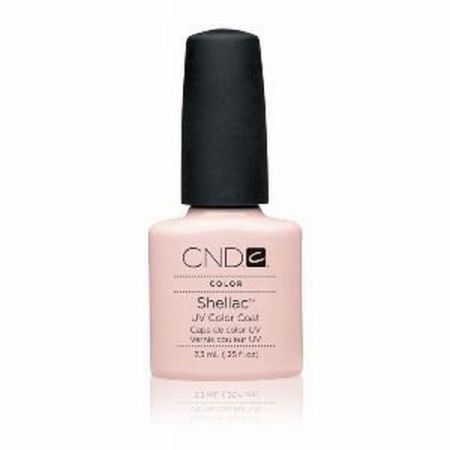 It is another beautiful pink shade. This beautiful Beau color is part of the Shellac nail paint set now. It has little off-pink tint in it.This gorgeous color will absolutely make you feel perfect and beautiful. It does not take time to dry and features UV3 technology. The smoothness of the shade is similar to its soothing color.
USP
Shellac UV color coat Beau is a beautiful blend of pink and white made up of various effective solvents, monomers, etc. that do not intend to harm nails.
PROS
The product has been made keeping in mind beauty as well as health factors.
No compromises have been made with the quality of the nail paint.
3. Shellac Nail Polish Gotcha
PRICE : USD 13.49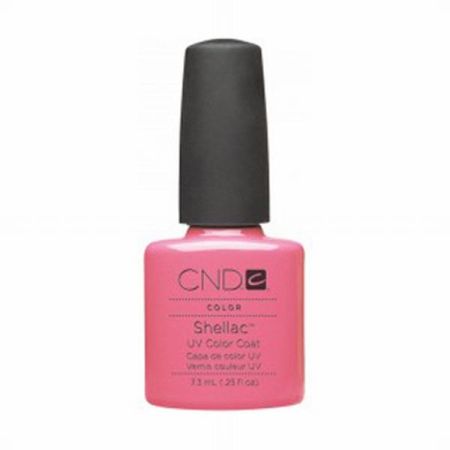 Shellac Nail Polish Gotcha is another amazing shade of the set. It's an all time favorite color of all the fashionable women. It's a color of young ladies. It depicts lively attitude with colorful emotions. The colors we choose basically tell us about our behavior and inner self. This color is full of youthfulness and fun. It depicts how exciting life could be. The smooth flawless pink nails would definitely make you feel like princess.
USP
It's a highly recommended color and would go with all types of dresses and trends.
PROS
The polish has been made keeping in mind natural nail quality and full care has been taken to make it smooth and harmless for the nails.
You will definitely get addicted to the shine and sparkle of the beautiful gotcha polish.
This shellac shade is cute and adorable.
4. Shellac Nail Polish Zillionaire
PRICE : USD 15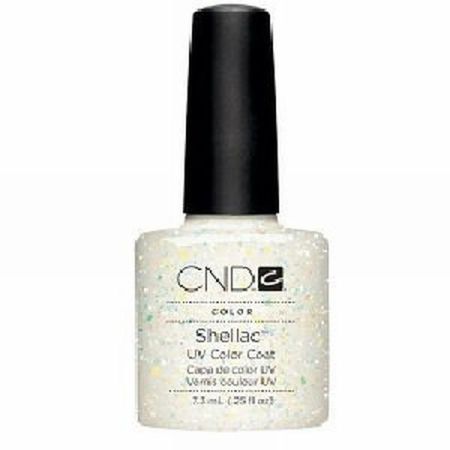 It is one of the coolest and most exclusive colors of the entire Shellac Nail Polish collection. This color could be used alone or with layering over other colors. It gives a beautiful dazzling multicolored effect. This color has got great layering effect and makes a gorgeous 14-day wear. The color and its effects will definitely give you tremendous confidence. It has got a sparkling dazzling effect in it which makes it striking.
USP
The classic white color looks very elegant and stylish and it makes a perfect choice for exciting party nights.
PROS
It is a new stylish color which would make you fashionable and stylish.
The layering effect of the shade would definitely be loved by trendy girls who like to keep themselves updated with the latest fashion statement.
5. Shellac Red Baroness
PRICE : USD 12.5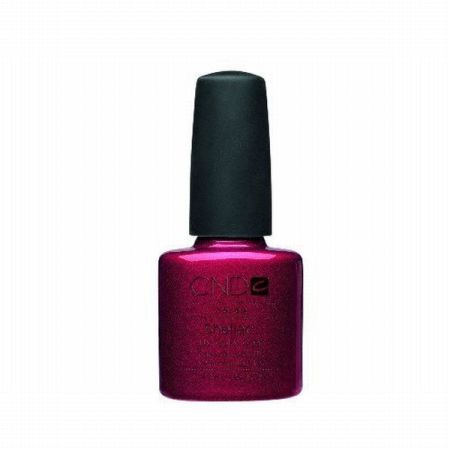 This is another vibrant shade in Shellac collection. It's a beautiful blend of red and pink. The color in itself shows the individualistic traits of women who love to rule to the world. This color has the characteristics of UV3 technology. It is somewhat off-pink shade, which gives a perfect expression of Red Baroness.
USP
It gives a lush smooth polish like feel and looks like a gel coating on the nails.
PROS
It is very easy to remove not taking more than a minute and applying it is equally easy.
Soft touch with flat brush gives a soft smooth polish like feel. The product is claimed to be hypo allergenic.
It remains as such for almost two weeks.
6. Shellac Nail Polish Hollywood
PRICE : USD 14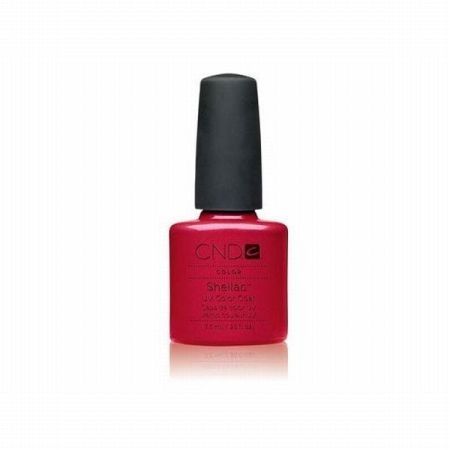 Have you ever wished to be Hollywood star? Yes, of course, everyone wishes to be. Though this Shellac nail polish can't make you Hollywood star but it can definitely take your dreams one step closer. This Shellac nail polish has so much star worth that it cannot go unobserved. It's a brilliant red color, which gives a shiny effect to the nails. It forms a wonderful red hot color for happening party nights. This color is loved by those women who make their fashion statement wherever they go. The Hollywood color would be loved by night out loving girls as this color speaks for itself.
USP
It has been composed of solvents, monomers and polymer that do not harm nail beds.
PROS
This color is a new addition to the Shellac Nail paints.
7. Shellac Nail Polish Iced Coral
PRICE : USD 14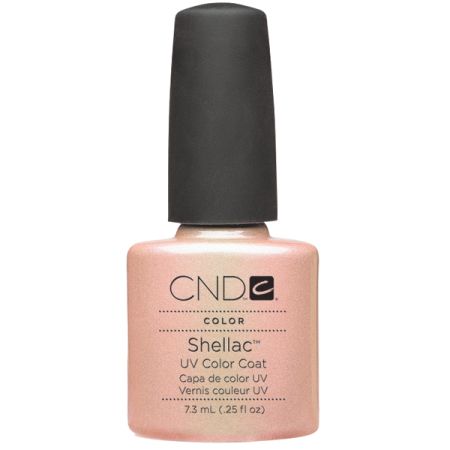 It is one of the most soothing colors found in nail paints. The flawless smoothness glides over the nails and make them look beautiful and attractive. They impart tremendous confidence to the wearer. The most remarkable feature of this nail paint is that it could be used as a layering shade.
USP
Iced Coral is a beautiful mixture of pink and beige color to form an extremely beautiful shade full of eloquence and beauty.
Buy here
PROS
14 days long lasting effect with smooth and lush look. It's a high quality nail paint that would definitely be liked by trendy girls.
Girls, get ready to rock the world with this beautiful shade of Shellac nail polish.
8. Shellac Nail Polish – Purple
PRICE : USD 14.75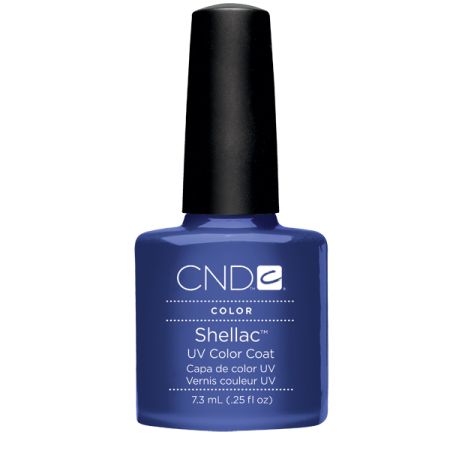 Purple is believed to be a color of royalty. Addition of this color to the Shellac nail polish collection signifies a rock royalty polish. It is a beautiful and influential color, which signifies high energy look. It marks a deep and brilliant effect on the nails and makes them attractive and eye catchy. Shine on the nails look extremely beautiful after applying this glossy purple nail polish.
USP
The product has been made to feature UV3 technology and it gets off in a minute, which makes it a glorious color with high gloss effect.
PROS
This lush purple nail paint is easy to apply like a smooth polish and is equally easy to remove.
Removal does not leave behind stained nails.
9. Shellac Moonlight & Roses Gel Nail Polish
PRICE : USD 14.75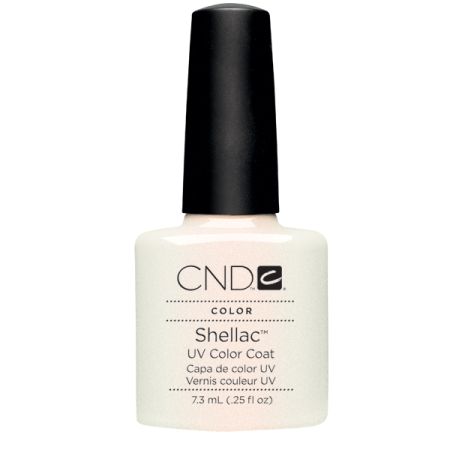 This one is a beautiful CND Shellac UV Color Coat in Moonlight and Roses. The Moonlight and Roses color, as the name suggests, is full of romance. It depicts romantic memories and seems to multiple them in our lives. It is a 14-day wear and gives a mirror finish on the nails. The smoothness could be estimated from the fact that no nicks, chips and smudges are left behind on the nails. The product is formed by combining several solvents, monomers and polymers, which form a polished surface.
USP
Moonlight and Roses nail paint of Shellac blends two most romantic colors into one gorgeous polish.
PROS
Shellac UV color coat could be applied softly with a soft touch cap and flat brush.
10. Shellac Nail Polish Hotski To Tchotchke
PRICE : USD 14.75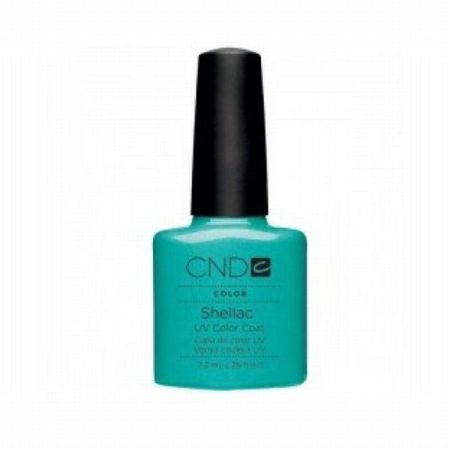 The color of the nail paint is equally unique as is its name. It's a beautiful blend of blue and green formally known as teal color. It's a striking color with lush shine effects. Teal lovers would be happy to see this newly launched color as there were not many options earlier. It's a lively color that would definitely suit college going girls who love to express their freedom by making unique fashion statements.
USP
It is one of the newest colors in the Shellac collection that looks like a smooth and flawless gel applied on the nails.
PROS
UV color coat Hotski To Tchotchke gives flawless mirror finish to the nails.
The polish does not leave behind any chips or smudges.
It's easy to put on and equally easy to take off.