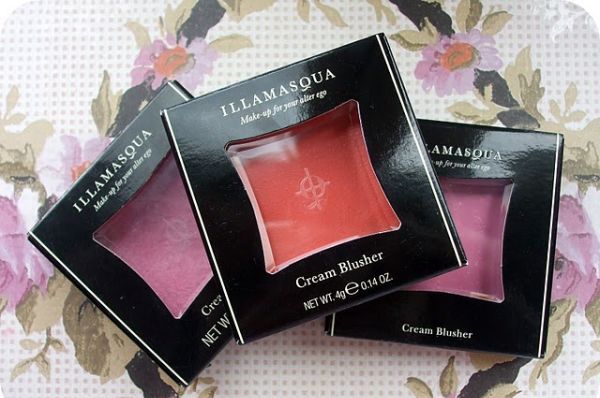 Cream blush is a new fad in the world of cosmetics. Cream blush is a moisture-rich formula that gives a smooth, silky color for naturally luminous skin. Cream blush has a velvety texture that delivers a fresh and long-lasting color, while blending easily as a natural-looking color. Cream blushes give you a beautiful sheer and flush of color for all skin tones. Enriched with Vitamin E, cream blushes can be teamed with powder blushes or can also be worn alone. Cream blush will give you an airbrushed finish like that of your favorite celebrity on the red carpet. There are various brands and products in the market as cream blush. However, picking up the right cream blush is important to get the desired finesse. Here is a list of 10 best cream blushes for that natural looking velvety glow on your skin.
1. Hourglass Aura Sheer Cheek Stain in Flush
Price: $45.00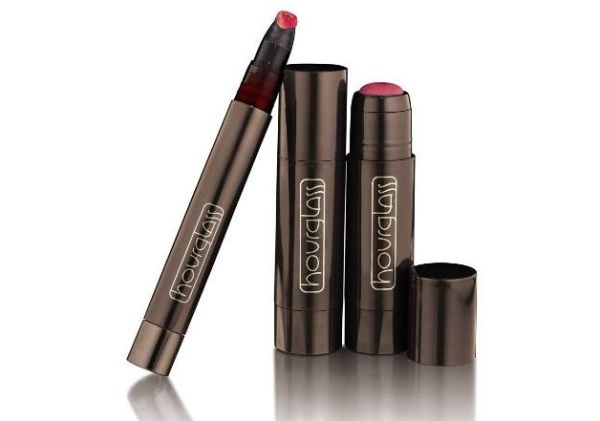 Hourglass, the popular Venice, CA-based makeup brand is known for its cutting edge formulations and advanced ingredients to create luminous make-up products. Hourglass Aura sheer cheek stain is a water based blush to give your cheeks a lasting and subtle glow, that appears to be natural from within. The oil free and fragrance free formula lets your skin breathe to prevent it from break outs. Aura has Vitamin E to nourish the skin for a light radiant skin.
USP
Hourglass Aura is water based and without any synthetic fragrances. Aura Sheer cheek stain in flush is to add the natural glow to your cheeks. Easy to apply Aura's has a unique click mechanism to dispenses the perfect amount of product for convenient application. All you need to do it to twist the bottom. In the beautiful shade of flush, Aura sheer cheek stain lasts for the whole day with the fresh look on your face. Aura sheer cheek stain comes in two more shades of Petal and Rouge. A must-have for you to shine bright with the natural blush on your cheeks.
Pros
Available in three beautiful shades, water based Aura sheer cheek stain by Hourglass helps prevent skin breakouts and vitamin-E nourishes the skin.
2. Ellis Faas Blush in S301
Price: $32.00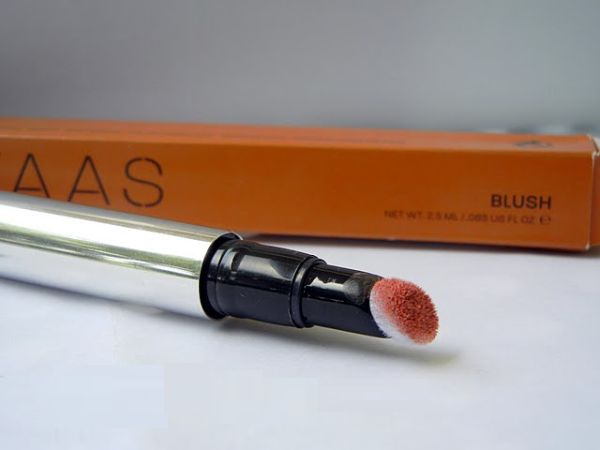 Amsterdam-born makeup artist Ellis Faas has given some of the most amazing make-up products. Blush shade of S301 by Ellis Faas is yet another product to give you the stunning and mesmerizing look. Blush in S301 by Ellis Faas is a beige-peach shade with very delicate tinge of shimmer, which is hardly noticeable. This blush is much pigmented, but blends out perfectly and naturally to the skin. With a smooth, creamy and luxurious texture, Blush in S301 gives you a very natural glow that lasts the day long.
USP
Ellis Fass blush in S301 is made of essential oil along with rose water and vitamin E and C to make your skin naturally radiant and blushed while nourishing, cooling and toning your skin at the same time. You can apply the blush in S301 with a dot directly on your cheek and then fade it out with a sponge or your fingertips. Ellis Faas blush will give you a fresh, glowing and luminous look to last for the whole day. For a more obvious look you can also use a powder blush as a base and apply the cream blush over it. Ellis Faas blush comes in a bullet shaped click pen. Ellis Faas blush is also available in three more shades for you to pick the perfect blush as per your skin tone.
Pros
Ellis Faas blush in S301 gives a beautiful dewy feel to your skin along with the nourishing and cooling elements of rose water, Vitamin E & C and essential oil.
3. BECCA Beach Tint in Grapefruit
Price: $25.00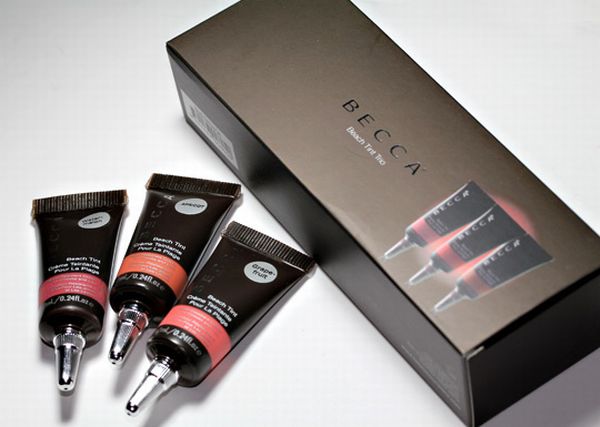 Founded by Australian make-up artiste Rebecca Morrice Williams, BECCA has the brand philosophy to create the natural flawless look. BECCA beach tint is the latest entry in the product line, keeping the brand philosophy in mind. Beach tint by BECCA is multi-purpose cream stain for cheeks and lips that can easily blend and last for the entire day. The orange pink shade of Grapefruit is a fresh shade to give your skin and lips a prefect shade and scent.
USP
BECCA beach tint in Grapefruit is non-drying and non-greasy formula that is paraben free. Formulated with anti-oxidant vitamin-E to nourish your skin, BECCA beach tint is suitable for all skin types and tones. BECCA beach tint is kiss proof and has a water resistant formula that dries with a streak free finish.
Pros
BECCA beach tint in Grapefruit is a beautiful shade of lips and cheek stain that is kiss proof.
4. Stila Convertible Color
Price: $25.00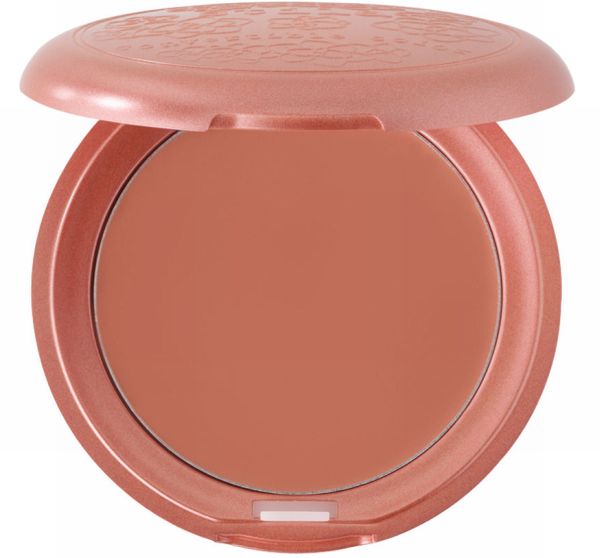 Stila Cosmetics, the renowned cosmetic brand was founded in the year 1994 by famous celebrity make-up artist named Jeanine Lobell. Stila's line of cosmetics has of lots of soft, elegant and pearly colors with shimmer primarily, although the line also has some matte shades. Stila also has many multi-tasking products such as Convertible Color and One Step Makeup. Winners of Best Cream Blush by In Style Best Beauty Buys from 2005 till this year, Stila's cosmetics have been making quite a news in recent times. The latest of Stila's ingenious lipstick and blush-in-one is simply irresistible. Stila's convertible color gives a natural glow to your cheeks and lips with creamy translucent color.
USP
Stila's convertible color in two-in-one is a cheek and lips stain for brightening long lasting effect. All you have to do is to tap onto your cheeks or just press onto your lips to add the fresh radiant color. It's easy to apply and gives a luminous feel to your skin.
Pros
The two-in-one lip and cheeks color by Stila, is to give you a fresh radiant look with easy application.
5. Illamasqua Cream Blusher in Rude
Price: $24.00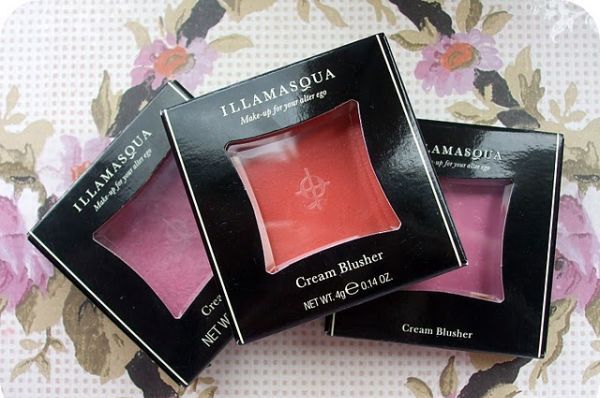 Cream blushes are simply make-up genius as they give a natural blush and blend well with the skin to last for the day. However, finding one that actually lasts for the entire day is slightly difficult, as cream blushes also fade out in a few hours, if not chosen the correct brand. Illamasqua cream blush in Rude is a pinkish coral in matte finish that stays for a long duration, even in the sticky summer heat.
USP
The highly pigmented in the coral matte, Illamasqua cream blush blends really well to the skin and stays on, even when you sweat profusely during summers. Faintly smelling like sugar cookies, the cream blush is to give you the naturally radiant look.
Pros
One of the sixteen cream blushes by Illamasqua , Rude is a blush that really blends well with skin and lasts even in a hot sweaty day.
6. Daniel Sandler watercolour-flush
Price: £14.50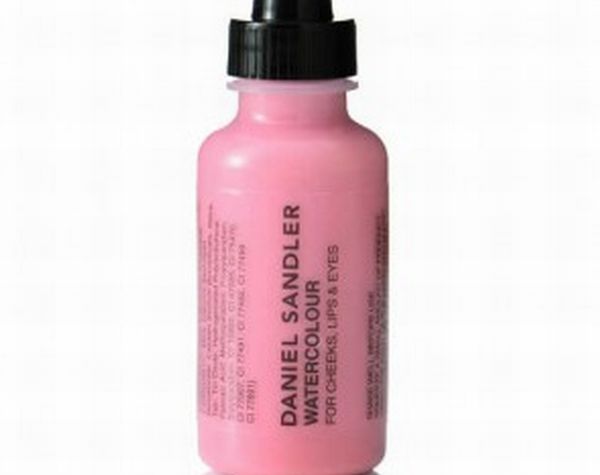 Daniel Sandler is a famous British make-up artiste and a pioneer in his field for over 20 years. Daniel Sandler is known to create stunning looks with his make-up brushes. His cosmetic range is to bring the world class celebrity make-up tricks and cosmetics to your doorstep. Daniel Sandler watercolour in flush is a timeless elegant shade to leave you naturally blushed, making you look much younger than you are. Daniel Sandler waterclour in flush is a waterproof formula that blends into the skin to last all day long. You can also use it on lips. Perfect for all occasions, you can wear watercolour in flush in the day time with your gang of girls as well as at night, while partying away with your friends.
USP
Daniel Sandler watercolour in flush is silicon based blush to blend well with skin. Without easily detectable shimmer, flush is easy to wear and gives a lovely natural radiant to your cheeks.
Pros
The two-in-one formula of Daniel Sandler watercolour in flush can be used on cheeks as well on lips for a very natural long lasting look.
7. Maybelline Dream Mousse Blush in 07 Peach Satin
Price: $7.74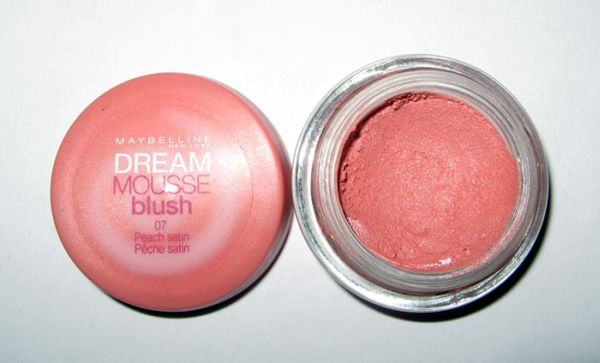 Maybelline, the American cosmetic company was created by New York chemist T.L. Williams in 1915, is sold worldwide and owned by L'Oreal. Cosmetics by Maybelline are world class and very popular amongst the celebrities as well as the masses. Maybelline has some excellent range of cosmetics to give you a perfect, impeccable make-up for any occasion, be it day or night. Dream Mousse blush by Maybelline in 07 peach satin that stays on for a long duration of time to give you the perfect radiance and glow to last almost for a day.
USP
Very light in texture and shade Dream Mousse blush by Maybelline in 07 peach satin is perfect for you, if you are scared of too much color on your face. The cream blush blends easily onto the skin and gives a lovely and radiant peachy color to the cheeks to make you glow in a very natural way.
Pros
Dream Mousse blush by Maybelline in 07 peach satin is a very light blush for a natural radiant.
8. Max Factor Miracle Touch Creamy Blush in 18 Soft Cardinal
Price: £6.99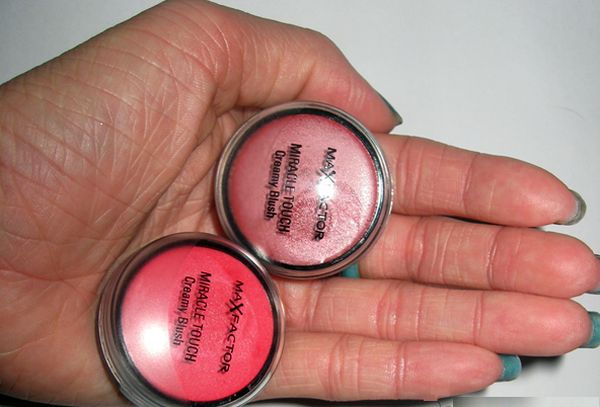 Max Factor & Company is a renowned and popular cosmetics company, founded during 1909 by Maksymilian Faktorowicz Max Factor, a Polish-Jewish cosmetician. Presently, the Max Factor is a popular brand name of Procter & Gamble Co. and is known for its excellent range of cosmetics. Miracle touch cream blush in 18 soft cardinal by Max Factor is to give you the healthy glow on your face. Miracle touch is designed to give you flawless results and to compliment your skin perfectly for a natural radiant. Miracle touch by Max Factor is a blend-easy blusher to add the dewy flush to all skin-types. Unlike powder blushers it Miracle touch by Max Factor is a cream blush that also stays throughout the day looking freshly applied unlike the powder blushers.
USP
Rosy pink in shade Max Factor Miracle Touch cream blush in 18 soft cardinal blends well into the skin and is more suitable for slightly more tanned skin. The cream blush in 18 soft cardinal sheers well to hide the obvious make-up mistakes and lasts for the day long.
Pros
Max Factor Miracle Touch cream blush in 18 soft cardinal is more suitable for tanned skins giving a long lasting natural sheer to the cheeks.
9. Scott Barnes Creme Color Sway
Price: $18.00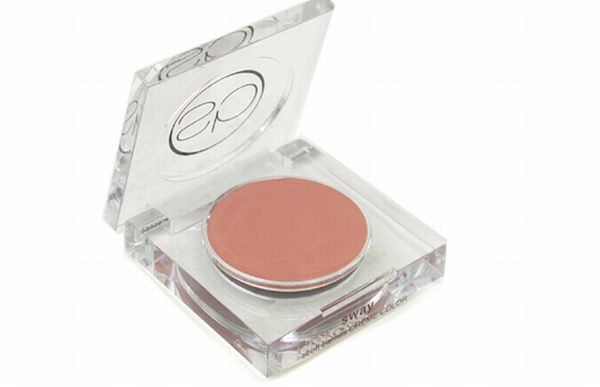 Scott Barnes, the famous celebrity make-up artiste has created the impeccable looks for the likes of Jennifer Lopez, Kim Kardashian, Mariska Hargitay and a bevy of hot models. Crème color sway by Scott Barnes is a cream blush that blends into the skin perfectly to give you a natural healthy glow.
USP
Crème color sway by Scott Barnes glides smoothly on the face to highlight the cheeks naturally and beautifully. Crème color sway can also be used as lips stains for luscious natural radiant. Medium beigy-pink in shade, Crème sway is a long lasting cream blush to give your cheeks a healthy glow.
Pros
Crème color sway by famous make-up artiste Scott Barnes is a cream blush in light beigy pink shade that also doubles as a lip stain.
10. Bobbi Brown Pot Rouge
Price: £18.00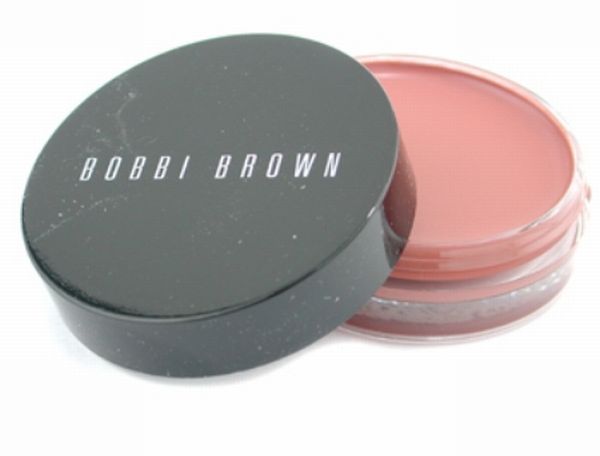 The famous make up artiste Bobbi Brown has a whole range of cosmetic products for the magical transformation and the flawless make-up. The cream blush by Bobbi Brown looks natural and blends really well with skin. Pot Rouge by Bobbi Brown can be used for both cheeks and lips. The dual-use formula for cheeks and lips offers color choices for a variety of skin tones. Winner of prestigious awards like Best Blusher, In Style Beauty Awards 2011 and Glamour Power Product 2011, Pot Rouge by Bobbi Brown is a must-have cream blush to create the dewy velvety finish without going over board with the powder blusher.
USP
Suitable for all skin type, Pot Rouge by Bobbi Brown is perfect for the natural radiant on the cheeks or lips, as it has a very sheer and stained finish. The cream based formula of Pot Rouge is great for skin and lips both and has to be applied with fingers or foundation brush. Available in blushed rose and pale pink, Pot Rouge by Bobbi Brown is simply incredible with it long lasting healthy glow on the skin.
Pros
Suitable for all skin types, Pot rouge by Bobbi Brown makes an equally beautiful lip color.