Mascara plays an essential role in defining the eyes. It not just beautifies the eyes but also accentuates them boldly. With numerous brands available in the market, Rimmel London is the famous brand that creates some of the most amazing mascaras in the world. The Rimmel Mascara is known for it's smooth in texture; and lasts for long. Here, we have created a list of 5 best mascaras by Rimmel for you. Pick your best option.

1. Rimmel Lash Accelerator Mascara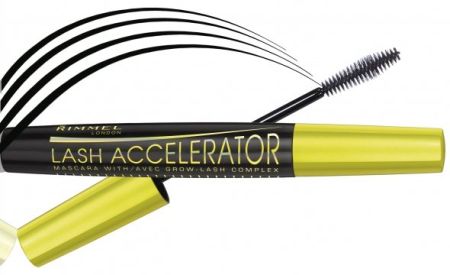 Lash Accelerator mascara by Rimmel London comes with grow-lash complex that works both instantly and overtime. It has an advanced ultra-lengthening formula which instantly makes lashes appear 80 percent longer. Furthermore with time, the unique Grow-lash complex strengthens, nourishes and renews lashes that promotes lash growth for up to 117 percent longer looking lashes.
USP
This amazing mascara comes with an advanced Grow-lash complex responsible for strengthened and nourished eyelashes.
PROS
It features a unique length enhancing brush.
2. Rimmel Extra Super Lash Curved Brush Mascara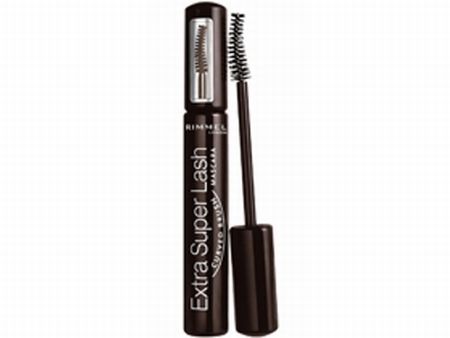 Achieve your desired look with this Extra Super Lash Curved Brush mascara by Rimmel London. It holds a unique combination of the successful Extra Super Lash formula and a smartly designed curved brush. This brush reaches each and every lash and coats them with a smooth layer of mascara. It also contains hydro gels which forms an ultra smooth layer on the lashes that stays for longer hours without any clump and stickiness.
USP
The skillfully designed curved brush is the highlight of this amazing product.
PROS
It doesn't form any clumps, thanks to its hydrogels formula.
This product is ophthalmological tested.
3. Rimmel Sexy Curves Waterproof Mascara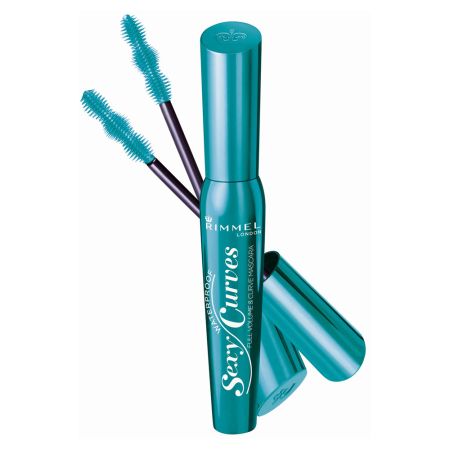 Rimmel Sexy Curves Waterproof mascara is the best ever 100 percent waterproof eye cosmetic that delivers up to 70 percent more curl and voluptuous volume. In addition, it also has a nice brush that separates the lashes beautifully. It nicely coats every lash and provides it that extra volume to make your eyes look like million bucks.
USP
This mascara by Rimmel is 100% waterproof that doesn't smudge or smear and stays on eyes for longer hours.
PROS
It lengthens and volimizes the lashes beautifully.
4. Rimmel The Max Volume Flash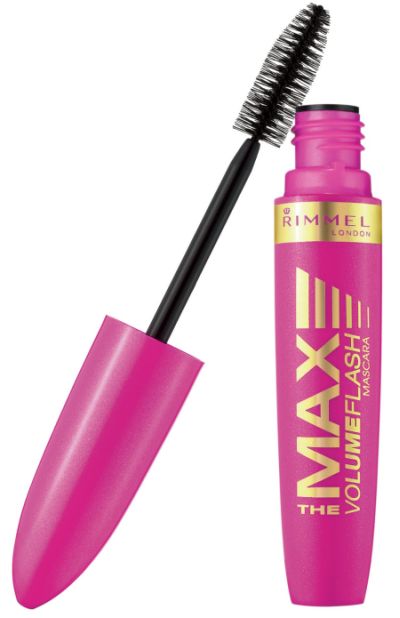 With Rimmel's the Max Volume Flash mascara, you're surely taking your lashes to the new dimension. It has an exclusive quick setting 'Lash Expand' formula with collagen and keratin that fattens, strengthens the lashes to make your eyes look extra stunning.
USP
The presence of collagen and keratin provides the lashes with 14 times more volume.
PROS
It comes with bug brush with unique 'Perfect Fit' technology.
5. Rimmel Glam'eyes Day 2 Night Mascara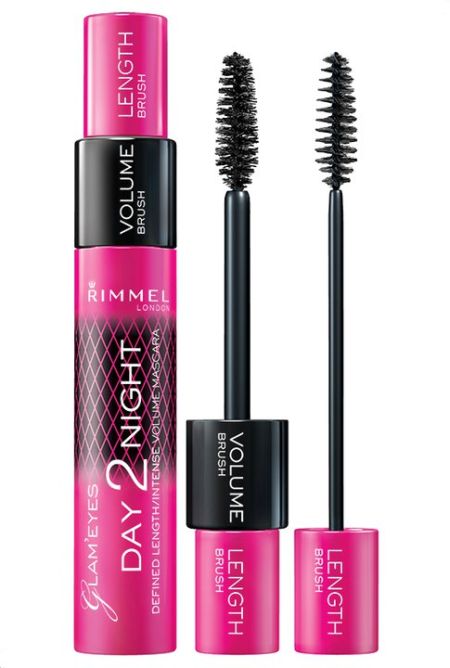 Your eyes will do all the talking if you dip your lashes in Day 2 Night mascara. A new benchmark in volume and length is set with this mascara by Rimmel London. It comes with two amazing brushes, one for length and other one for volume. It helps in creating different lash looks to appear vibrant and fresh each time you step out of house. So, with its two magical caps, define and add a blast of volume to your eyes.
USP
This mascara by Rimmel comes with two magical brushes that lengthens and volumizes the lashes without any tricky procedure.
PROS
It comes in two shades, black and late night black.
12 Tips and tricks to apply mascara
Eyes are the most talked about feature in any women's face. Large eyes with long curly, thick eyelashes are considered very attractive. Mascara is to re-define your eyes to cast that spell in the world with your gaze. Use of mascara can simply change your look and your face can turn bolder, softer, or enchantingly seductive. Mascara is used to thicken, darken, and color the eyelashes to make the eyes look larger and more beautiful. There are various types of mascaras available in the market and various applications of these are also discussed in almost all beauty forums. Still, most of the women keep fidgeting with the selection and application of mascara for the right and desired impact on the face. Here are some tips and tricks to apply mascara.
1. Decide on the look before picking up the right mascara for you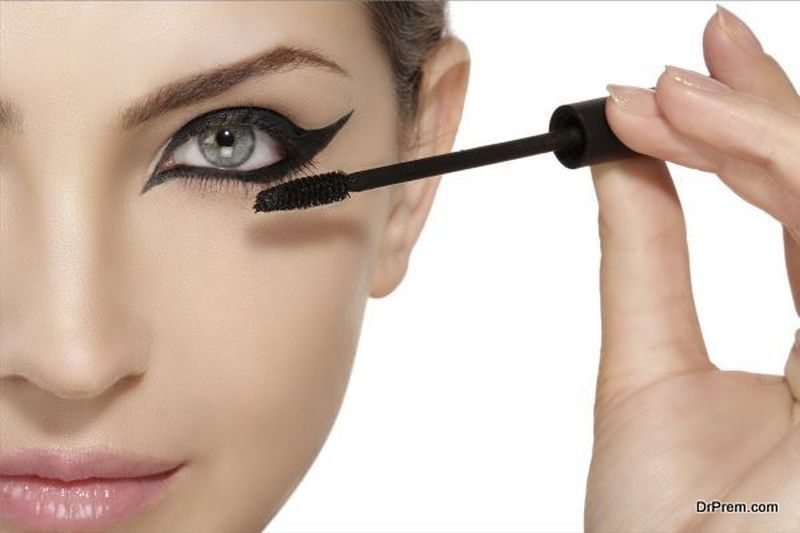 Picking up the right mascara is tricky, since you must know what you are aiming for. There are different types of mascaras for different results like thickening, lengthening, waterproof effect, or non-clumping. You must set the target before trying to achieve it. Look at your face and pay attention to the desired look. You will understand what should be your pick for the type and color of mascara. Apply some practical information as well, while picking up the mascara. For example, if its summer time or rainy season, picking up a waterproof mascara would be a wise decision. Don't try to make your eyelashes all the more thicker, if they are already nice and thick. Too much of madeup look rarely goes well with any type of face and makes you look theatrical and dramatic.
2. Keep you lashes glob-free
Globs on the eyelashes are the last thing to enhance your beauty. It will make you look shabby and will spoil the entire makeup. You may find lash combs fussy, but as per some of the greatest makeup artistes, the lash combs are one of the best inventions in beauty products. The lash combs make the eyelashes look clean, glob free, and separate, creating the perfect gaze for you. If you simply cannot get into the world of lash combs, then wipe off the mascara wand with tissue to remove excessive mascara before applying. Alternatively, keep the mascara fresh and new to get rid of the globs. You can also clean the mascara wand with the eye makeup remover for the fresh feel.
3. Mix-n-match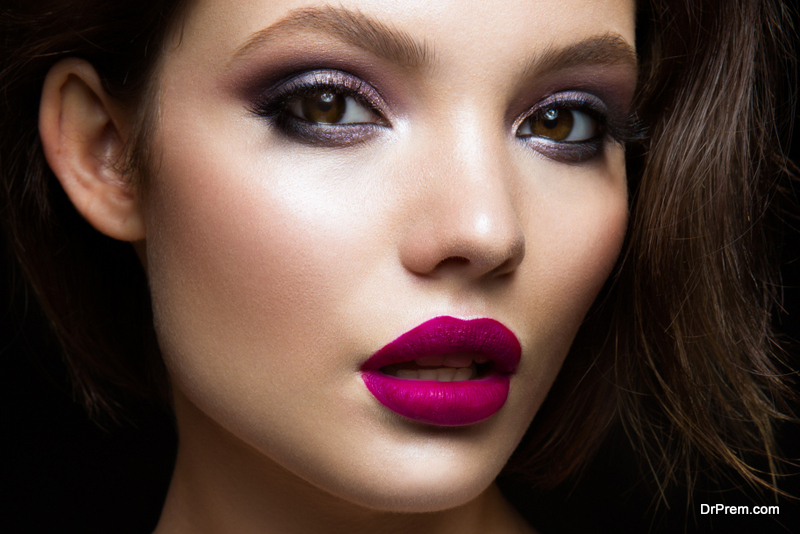 This may sound like an overdose of mascara but some makeup artistes use this trick. Coating of different types of mascaras can do wonders for your eyes, like applying the thickening mascara first and then re-coating it with the lengthening mascara. Remove the excess of mascara with a spoolie wand.
4. Color your lashes
There are simple color rules for mascaras. Black works for almost everyone. But, the black mascara may create a harsh effect on light skinned blondes. The brown mascara will be more appropriate for you in the day time, if you have a really light skin and keep the black one for the night. Burgundy or plum mascara will give the popping effect on the blue eyes but purple mascara goes really well with brown eyes. So, be careful while experimenting with colors; you definitely would not want to look like someone from a wonderland.
5. Curl your eyelashes with an eyelash curler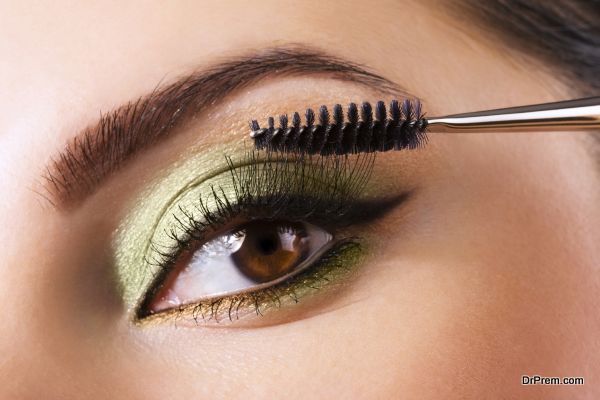 Eyelash curler is a magic tool that makes your eyelashes look brighter and wider. The common conception is that eyelashes need to be curled before applying the mascara. However, you can use an eyelash curler after the application of mascara, as well. Just make sure that the mascara has completely dried-up. The best way to use an eyelash curler is to warm it up for 3 – 5 seconds and then use it for the best results. Check that it is not too hot before using it on the eyelashes.
6. Let your mascara wand go zigzag
Simple trick to avoid clumping of mascara is to zigzag the mascara wand during the application. Try it to see the unbelievable results.
7. Apply on top or bottom lashes for different looks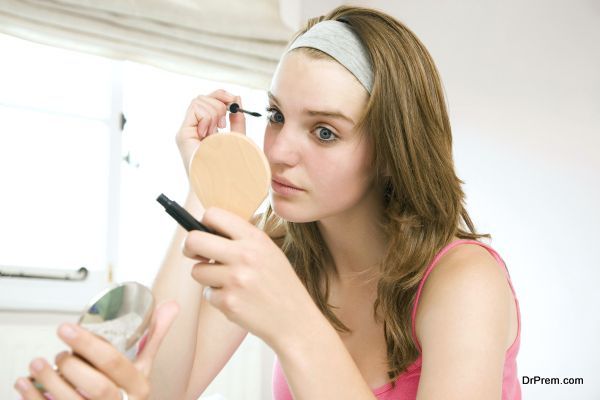 Whether to apply mascara on top or bottom or both the lashes is a tricky question. The application to all these results in different looks. Many renowned makeup artistes recommend using mascara only on the top eye lashes. Application of mascara on the bottom lashes will make your eyes look larger. You just need to give a feather touch to the top lashes. Don't forget to put a tissue under the eye while applying the mascara to the bottom lashes to avoid the darkening or mascara marks on your under eye .
8. Apply the base coat with mascara primer
Primers work as the base coat before applying the mascara. Makeup artistes recommend the mascara primer as a must-have. It's a little extra effort for great results.
9. Apply a second coat of mascara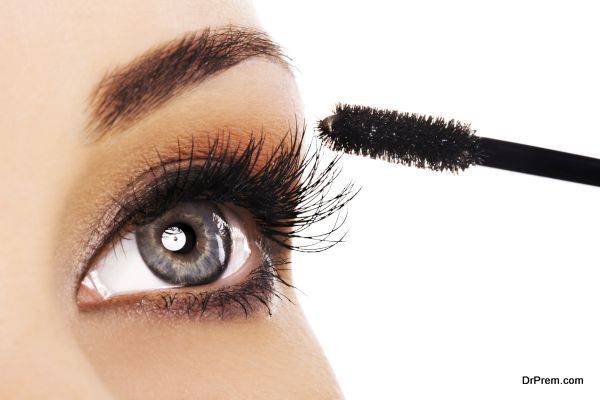 All the beauty magazines suggest several coating of eyelashes with mascara. But what they actually mean? Apply second coat mean, coat it three or two times at once before drying. If you will let your mascara dry and coat it again, then it will lead to clumping.
10. Avoid pumping the Rimmel Mascara wand in and out of tube
This is actually a habit with most of the women, pumping the mascara wand in and out. It results only in the air getting into the tube and your mascara dries up fast due to this. Avoid pumping the wand in and out several times.
11. Find the right angle to hold the mascara wand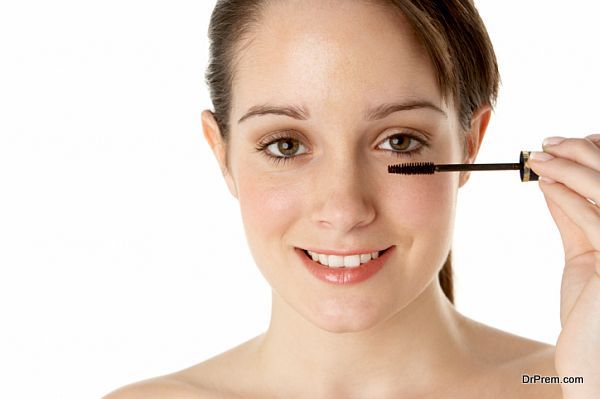 Holding the wand at the right angle is the secret to the best application of mascara. Figure out the best angle for you to keep your hand steady, so that you don't smudge it while applying.
12. Don't blink till the mascara dries up completely
Wait after applying the mascara to let it completely dry. Wet mascara will give you dots and marks on the eye lids. Double check before stepping out if the mascara dots are not there all over your eyelids. Having no make-up look is better than having a really bad make-up job done. Take a closer look to ensure that everything is fine and you are good-to-go to win the world over with your enticing eyes.