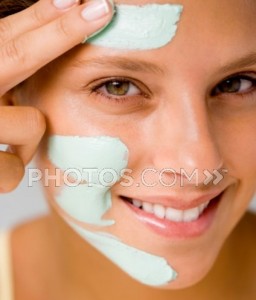 Spending oodles of money at a salon is not only wastage of time, but also heavy on the pocket. But that doesn't mean that you have to part with your good looks! You can always get the looks you desire by trying home based beauty treatments, which are not only economical but also time saving.
Try these beauty treatments at the comforts of your home!
Tired Eyes: Green tea is the perfect ingredient to get rid of tired puffy eyes. Mix the batch and keep it in the refrigerator then apply it with cotton. The caffeine present helps in shrinking the blood vessels and the anti-oxidants present in tea reduce inflammation. Potatoes sliced and kept in the fridge can also help in the treatment of puffiness.
Lustrous Hair: Hair pack containing egg yolk, mayonnaise, avocado and olive oil are best for healthy, soft and beautiful hair. Take one egg yolk, one tablespoon mayonnaise, ¼ of avocado and 2 tablespoon olive oil. Mix all of them together and apply them for one or two hours then rinse well.
Super-Soft Lips: For soft, pink and kissable lips you just need to add one tablespoon of white sugar, one tablespoon of raw cocoa powder and one tablespoon of raw honey together. Combine all of them and apply a thin layer. Wait for 10 minutes and scrub away to get soft lips.
Zapping Zits is just so easy: Just apply some toothpaste overnight and Zits shrink without leaving any scars. The mint and clay present in the toothpaste do wonders on zits.
Glowing skin: You can make a body scrub by mixing warm ½ cup virgin coconut oil, ½ cup warm brown sugar, and lemon juice. The coconut oil moisturizes the skin and brown sugar, along with lemon, keeps the dead cells away. Use it all over the body especially on hands and feet to get the flawless beautiful skin.
Get Flawless Skin: Get a face mask to get rid of the red and blotchy skin. Combine one mashed banana with two tablespoons of heavy cream to get some elasticity, which makes your skin supple and soft, add 1.5 tablespoons of honey, flour and lastly add one tablespoon of water. Mix it well and apply on your face for 10 minutes then wash off.
Satiny lips and cheeks: Make your own lip balm using one small beet, sliced and peeled, 2 tablespoons of coconut oil, and one tablespoon of raw honey. Combine them by heating the coconut oil and beet slices. Then cool the mixture and add some raw honey. Take out the beet slices and store the mixture in a lip balm pot.