The craze at one time, white eyeliners have made a comeback again in the present year. This is one of the best ticks you can use if you do not want to waste too much time on your makeup regime. It will also help you to give yourself a nice and different look.
The whole concept of using white is very tricky. You have to make sure that you do it right so that it does not overpower your features. When you blend the white eyeliner with your eye and lip makeup, it should create the uniqueness and uplift your eyes without being loud. Let us look at a few tips you can use to get it right.
Adding a plain line of white eyeliner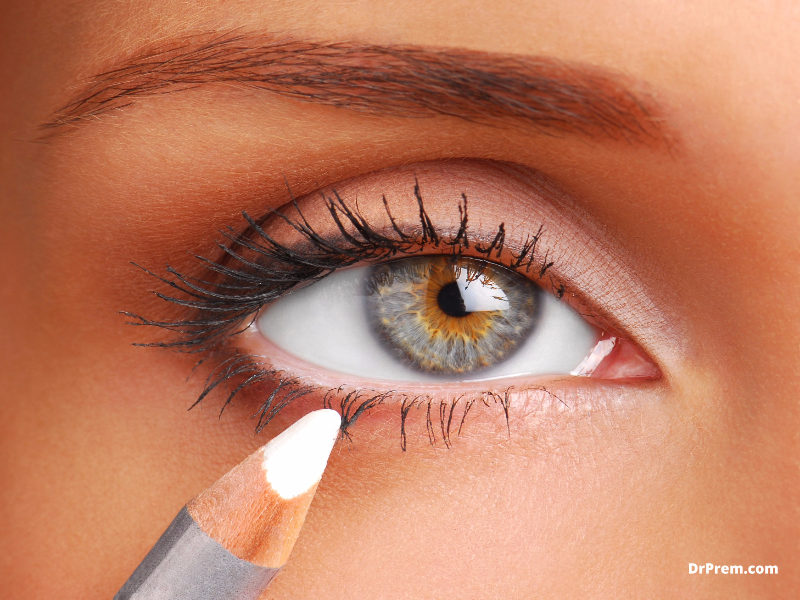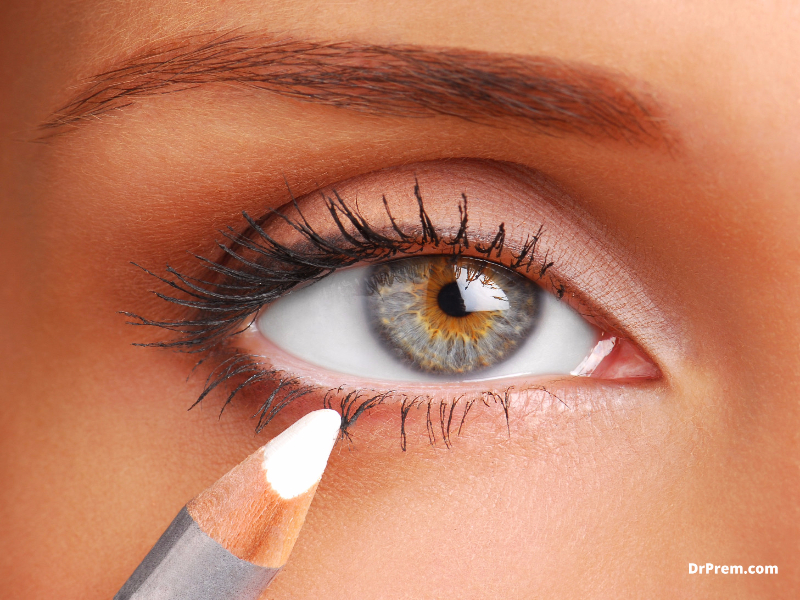 For the start, you can try out a simple white colored eyeliner without putting any other eye makeup like an eyeshadow or kohl. Blend this simple look with a nice pair of cat-eyed contact lens and you are all set to go.
Go for the dual eyeliner look
Another interesting way to give your eyes a nice finish is by going for the dual eyeliner look. From the center of the eyelid to the corner, you can use black colored eyeliner. Right above that, take the white colored eyeliner and start from the inner tip of your eyes towards the outside. This will create a nice dual toned eyeliner look.
Black eyeliner with a white under eye line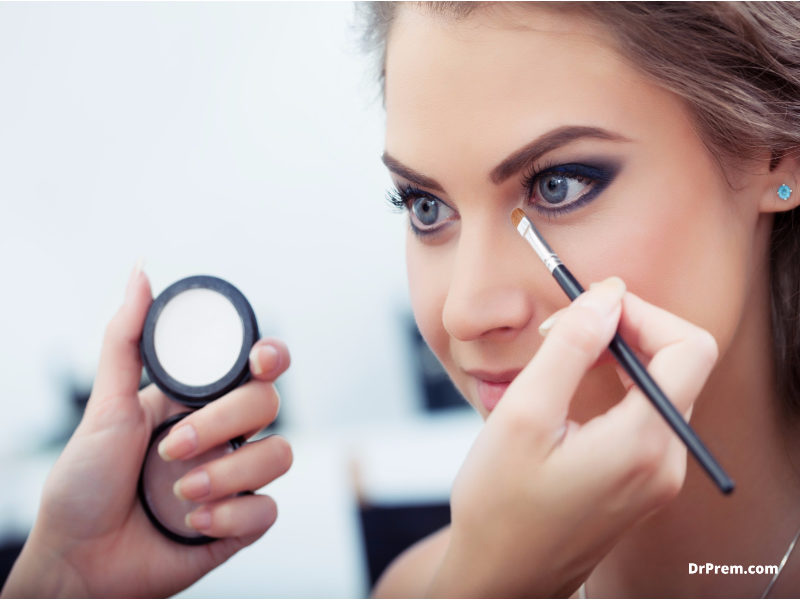 One more way where you can be innovative with the black and white concept is by using it as a base for your eye makeup. For the upper lid, you can use black colored eyeliner, or the lower lid use the white eyeliner. Keep your lipstick as simple as possible with a natural pink or any light colored lipstick.
The shaded effect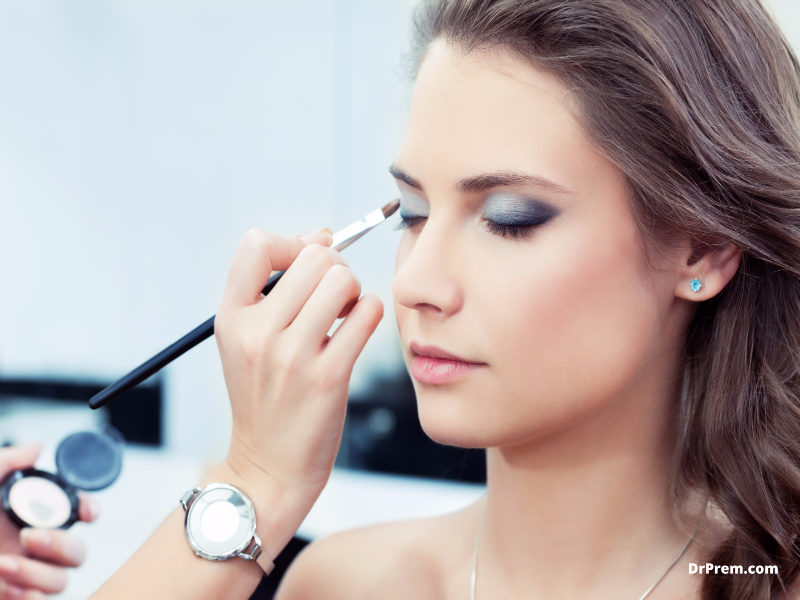 Bring an interesting twist to your eye makeup by opting for the shaded effect. In this idea, all you have to do is use a thick line of white eyeliner and smudge it on the entire lid to make it look like a cat-eye finish. This is a good way to avoid using the eyeshadow as well as a quick way to retouch your makeup if you have to head out somewhere quickly.
Highlight your inner corners of the eyes with a natural twist
For people who love to go for the natural look, you can bring in a little twist to your make up with this idea. All you would need to do is highlight the inner side of your eyes with the white eyeliner. Use a natural color for your eyeshadow and keep your lip make simple with a light color as well. This will make you look beautiful and is a good option for a casual meet or dinner.
Mix the white eyeliner with the Metallic finish
You can always keep your look simple and still manage to stand out with this trick. Use a metallic color as eyeliner and the white liner for the waterline of your eyes. Blend this look with a nice subtle pink lipstick and you are all set to go.
360 white eyeliner and shimmer look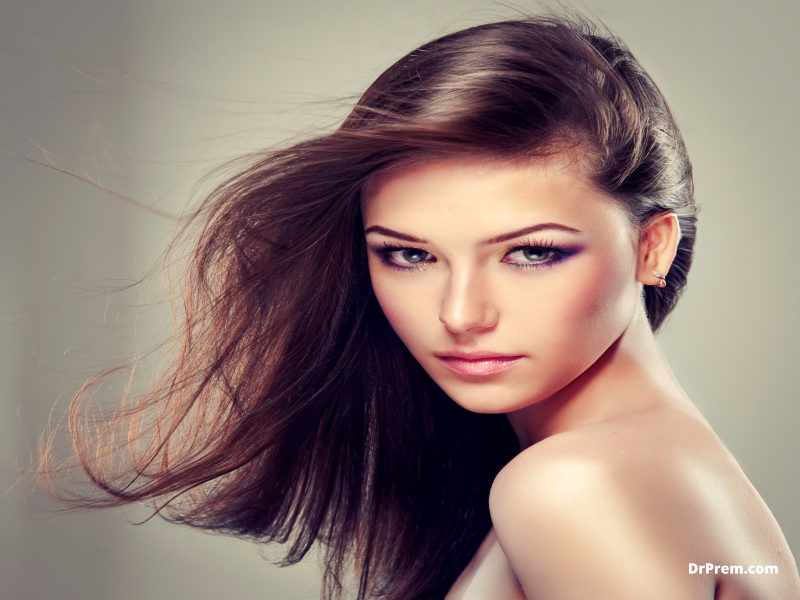 The trick to this look is that you really do not require anything else apart from your eyeliner and mascara. Give your eyes a thin black eye lining, highlight your entire eye zone with the shaded, and shimmer touch of the white eyeliner. To give your eyes the perfect finish, use a mascara to line your lashes and you are all done. This is very similar to the smoky look but the difference is you are highlighting the upper and lower eyelid with white.