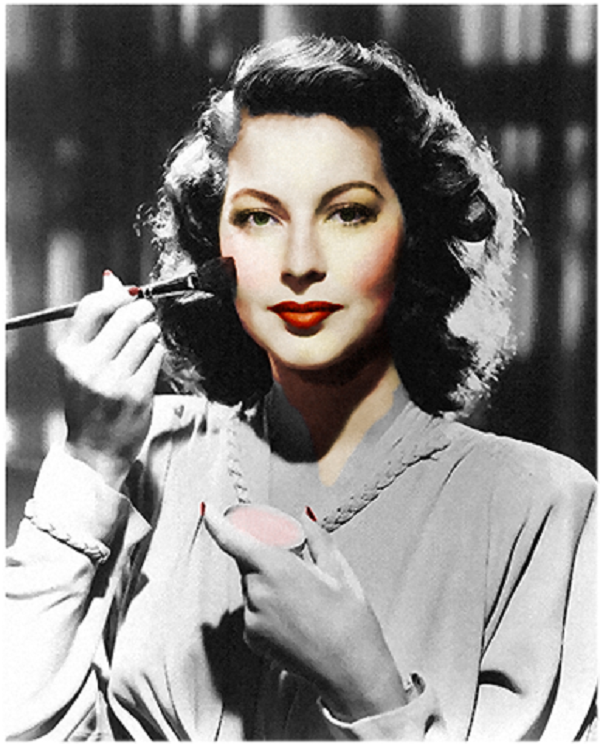 When we talk about the fashion trends of the 1940's, the first thing that comes to mind is the highly feminine makeup and clothing. Women were more inclined towards soft curls, classic makeup, and defined waistlines. If you are willing to adopt some of the popular trends of that time, then there is one thing that must particularly encourage you – you do not have to spend many bucks for incorporating retro glamour into your daily style. Ingenuity and resourcefulness were two primary elements of the World War II fashion. The tips and instructions given below can certainly help you out.
1. Makeup
In 1940's, the focus used to be on lending string definition to features. Makeup trends were more tended towards simple, classic colors for this purpose. You must use a thick and oil-free cream foundation in order to smooth over color variations and blemishes on your face. Pay special attention to your eyebrows, make sure that you do not over pluck them and maintain a full arch. You can do this with the help of eyebrow pencil or eyebrow shaping wax. As far as the eyeliners are concerned, apply dark brown or black eyeliner to the upper lid only. You will be done with your eyes by applying black mascara to the upper lashes. For historic glamour, matte lipstick is very important. Carefully apply two even coats of maroon, red, or deep pink.
2. Clothing
Most of the 1940's style trends used to focus on highly feminine silhouettes. Some women used to wear corsets in order to create an hourglass figure. Spandex shape wear can also be used to emulate this hourglass silhouette figure more comfortably for special occasions. Women used to wear high heels and stockings underneath full knee-length skirts on a regular basis. Some other basic fashion elements, which were very popular during that period, were collared, button-down blouses and soft sweaters. For classic daily wear, you can even obtain flowing skirts and comfortable pumps.
3. Hair
A long and flowing hair was a popular trend among the women of that period. This long and flowing hair often ended between the jaw and shoulder blades. For achieving those defined waves that were very popular in that decade, women used to wear hot curlers overnight. This was a very common method. However, curlers used to be very uncomfortable so you can even use some other methods to achieve the desired result. For instance, a wide-barreled curling iron can be used to create a loose wave throughout the hair. Apply a light coat of medium hold hairspray for best results. Secure your hair with the help of hobby pins after twisting their sides away from your face. This will give you the desired result.
4. Ingenuity
1940 was the period of World War II, which was fought on such a vast scale that it showed its impact on almost every sphere of life. In addition, the fashion trends of that time were also affected due to the War. During that time, many resources were directed towards supporting soldiers who were fighting abroad for their country. Because of this, the civilian women back home in the states faced rationing. Only limited resources were available to them to maintain fashion. Therefore, you need to practice historic ingenuity in compiling 1940's makeup and fashion while maintaining your budget. Nowadays, it will be difficult to obtain back-seam stockings, but still you can emulate the 1940's trend with the help of regular nylons, just carefully paint a straight black line up the back of it. You can obtain other elements of 1940's glamour like pearl strands, jeweled clip-on earrings, and lockets from second hand stores.
Via: Ehow