A part of the ginger family, turmeric or the yellow spice has multiple uses. Serving as a chief ingredient in Indian cuisine, turmeric has some impressive skin and hair benefits to offer. Containing numerous antioxidants and having diverse antibacterial properties, the wonder spice both in raw and powdered form is widely used for enhancing beauty. Here are some ways that can help you incorporate turmeric into your beauty regimen.
As an anti-aging agent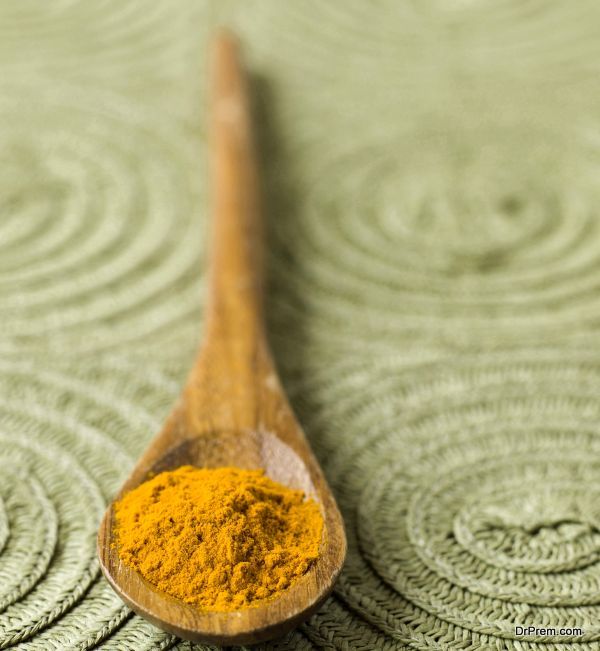 Known for providing relief to aging skin, you can use turmeric as a great anti-aging agent. Make a paste using turmeric, gram flour and raw milk and apply it on your face and body. It will exfoliate your skin, eventually leaving it glowing. Scrub the paste after it dries on your face in circular motion.
For radiant skin
You have got dull skin? Try this easy to make and natural face pack that will make your skin super radiant.  Mix ¼ teaspoon turmeric and 1 teaspoon yoghurt to make a smooth paste. Apply in on a clean face for 10-15 minutes.
For minimizing facial hair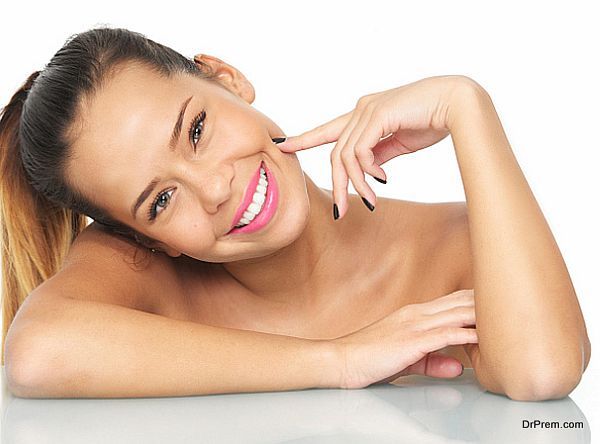 If you crave minimizing your facial hair growth, turmeric is a natural solution you can try out. Its regular use slows down facial hair growth. You can prepare the extremely effective turmeric and mustard oil face mask for the same. Simply mix ½ tsp turmeric powder, a few drops of mustard oil and 1 tsp gram flour and apply it onto your face. After five minutes or so, gently remove it by rubbing the area in opposite direction to that of your facial hair growth.
A natural teeth whitener
Turmeric is an ideal ingredient if you desire treating your teeth with a homemade teeth whitening paste. Mix 2 parts turmeric, 1 part baking soda and 1 part coconut oil for making turmeric teeth whitening paste. Brush your teeth normally with it for approximately two minutes to see visible results.
For treating dandruff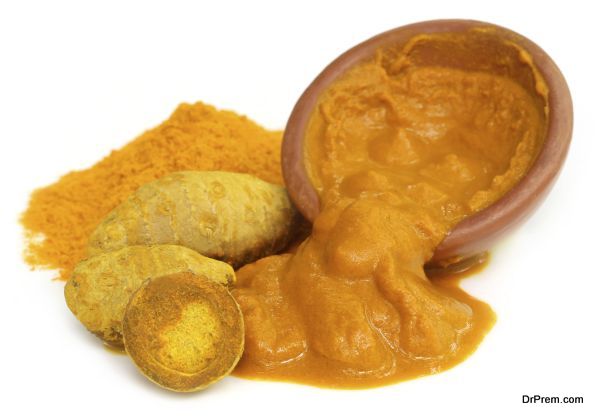 Turmeric has the ability to treat problems like an itching scalp, dandruff or hair loss. By promoting circulation it rejuvenates scalp, eventually enabling one to get rid of all these hair woes. Mix turmeric and olive oil and apply the mixture on your scalp for approximately 15 minutes. Soon, you will experience the magic of this wonder formula.
Helps getting rid of stretch marks
Prepare a mixture of turmeric, gram flour and raw milk/rose water/yogurt and apply it on your stretch marks regularly. It lightens the marks and also even out skin tone. 
Turmeric is a wonder spice. Known for its tremendous beauty benefits, one can incorporate it into one's beauty regimen in numerous ways.