Are you looking to up the ante when it comes to your attire? Then a good way of doing so is wearing some high-end costume jewelry. Costume jewelry or fashion jewelry features simulated stones or base metals.
Unlike fine jewelry, costume jewelry does not come with platinum or solid gold. Instead, it uses aluminum, copper, or brass.
Aside from the base materials, they also differ in the price range. Despite being high-end, fashion jewelry is still more affordable compared to fine jewelry. And being one of the most preferred gift options of women, it is likely that you already own one.
But the question is do you know how to wear affordable or expensive costume jewelry brands? Continue reading below for a rundown on proper jewelry etiquette.
1. In a Formal Event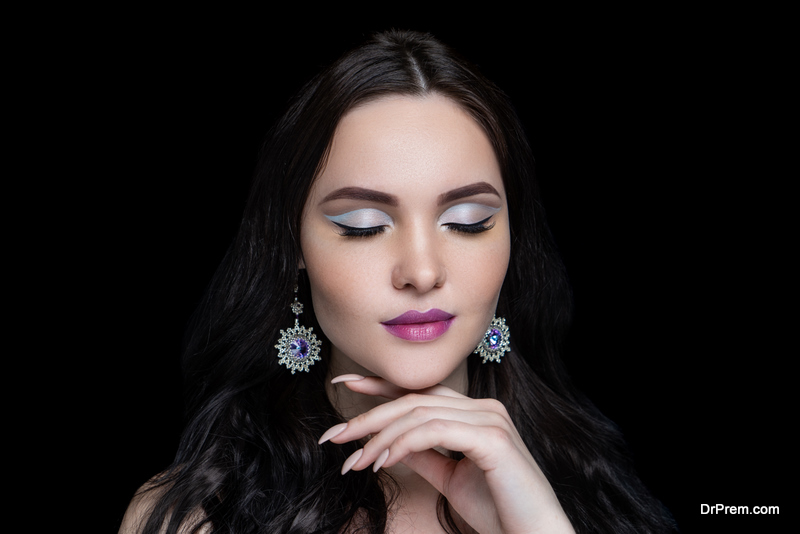 High-end costume jewelry is always a welcome piece during formal events. If you think that only fine jewelry works during such occasions, then better reconsider that thought.
You will find costume jewelry that exudes elegance and style. But you need to wear them the right way for their beauty to shine. For starters, pick a piece of costume jewelry that will best highlight your feature.
Do you have high cheekbones? Then a pair of earrings with sterling silver is your best bet. The same thing goes if you are sporting an updo hair or if you have a stunning jawline.
You can also wear a statement necklace or a sterling silver ring. You can even get wholesale silver rings for under $8 per piece.
The rule of thumb when wearing accessories in a formal event is not to overdo it. This means not wearing too much jewelry that may overwhelm your overall look.
Also, if you're planning to wear more than one costume jewelry, make sure to use not more than one oversized piece. Stick to one statement jewelry and let the other items accentuate it.
2. In an Office Setup
Do you plan to wear some costume classy jewelry to the office? Then pick the ones that are not too gaudy or distracting. Hence, avoid wearing anything that may offend your superiors or clients.
If your office follows a conservative setup, go for a pair of stud earrings. Make sure they match what you're wearing. You may also go for small hoops if your setup is not super conservative.
But if you're in a working environment that offers room to be creative, you can sport your larger earrings. But make sure they are not too shiny.
Furthermore, avoid wearing noisy bracelets. This goes for all types of office environments. These bracelets will only create noise when you're typing on your laptop.
3. During Parties
When it comes to parties, it's an "anything goes" affair for your accessories. Thus, this is the time when you can wear those shiny bangles.
Nevertheless, try not to overdo your look. You want something that will let your creativity and vibe to come out. At the same time, you don't want to look silly by wearing too many costume jewelries.
4. Layering is Essential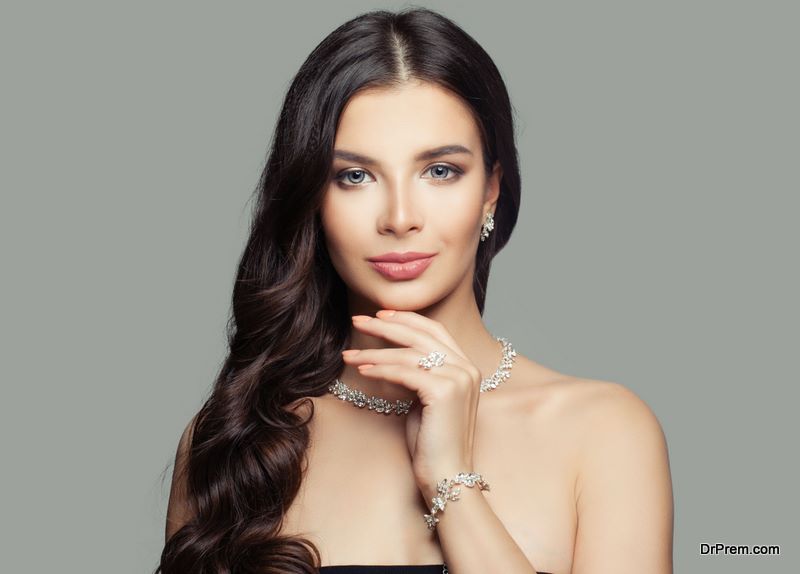 You also need to learn the art of layering. Wearing costume jewelry gives you the freedom to mix and match your accessories in any way you want. However, you need to balance all the elements accordingly.
For starters, you can mix your long and short necklaces. In doing so, mind your neckline and see if the look is not too disruptive.
Do you wish to sport those chunky bracelets? Pair them with some thin ones to create balance.
5. Big is Good
When wearing high-end costume jewelry, always remember the rule of wearing one statement piece. Don't be afraid to go big. Wearing an oversized piece is a simple yet effective way of incorporating an interesting element to your outfit.
This jewelry can be an eye-catching necklace or a pair of dangling earrings. If you're going for a heavy necklace, you can do away with the pair of simple studs. Alternatively, you can drop the earrings altogether so the necklace will easily stand out.
Designed bracelets are another substitute for a necklace. Do some mixing and matching in front of the mirror and see which item works best as a statement piece for you.
6. Match the Pieces Wisely
If you're attending an evening event, consider wearing matching jewelry sets. A nice ring is a perfect match for a pair of costume earrings. On the flip side, your heavy necklace is a bad partner for your heavy earrings.
What you want to achieve is a coherent look. Hence, go for sets that feature the same metals. If you're sporting a silver ring, pair it with some silver earrings.
In case you do not have sets to match, your safest route is to keep things simple. Don't overdo your look.
7. A Pop of Color Works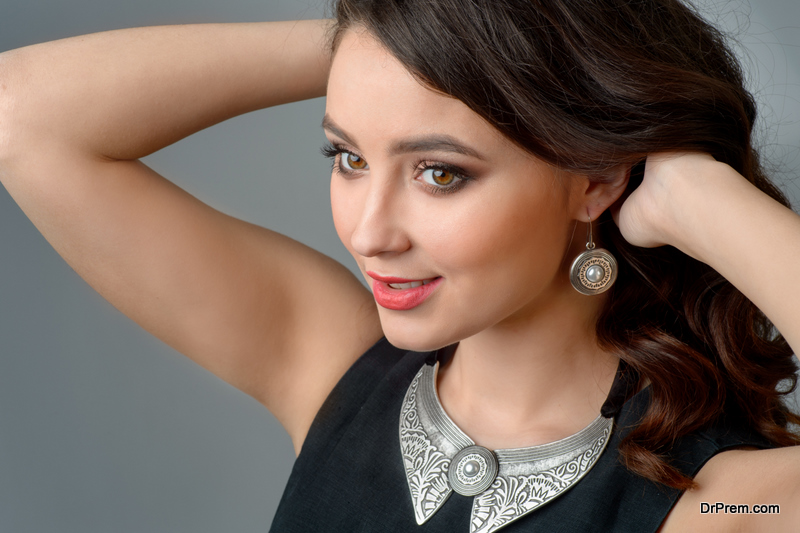 Sometimes, you will need to add a dash of color to achieve that stand-out look. Wear that colorful necklace with prints that come with similar colors. A statement necklace works well with basic black or pastel outfits.
8. Your Personality Counts
Last but not least, you want to be wearing accessories that reflect your personality. Regardless if they're a pair of earrings or dangling bracelets, make sure they have something in them that reflects your interests in life.
Don't fall into the trap of wearing what's "in" even if it goes against your taste. Wearing something that reflects your personality increases your confidence.
Moreover, flaunting costume jewelry that you truly like increases your positivity. You will feel happier knowing that you're not forcing things concerning the way you look.
9. Go Beyond High-End Costume Jewelry
Knowing how to wear your high-end costume jewelry will help stand out the right way. Even if you're not wearing fine jewelry, with proper mixing and matching, you can still pull off that stunning look. But wearing your accessories the right way is only one of the many ways to steal the spotlight.
Take your fashion sense to the next level by reading our other blog posts. We provide tips and tricks that will make you the star of the night and the center of attention regardless of the occasion.
Article Submitted By Community Writer