The year has marked its halfway and you still haven't done anything different with the colour of your hair. Get ready to change the beloved balayage hair look of yours and try out something unexpected and fresh with the latest hair colour trends 2018.
Latest hair colour trends 2018: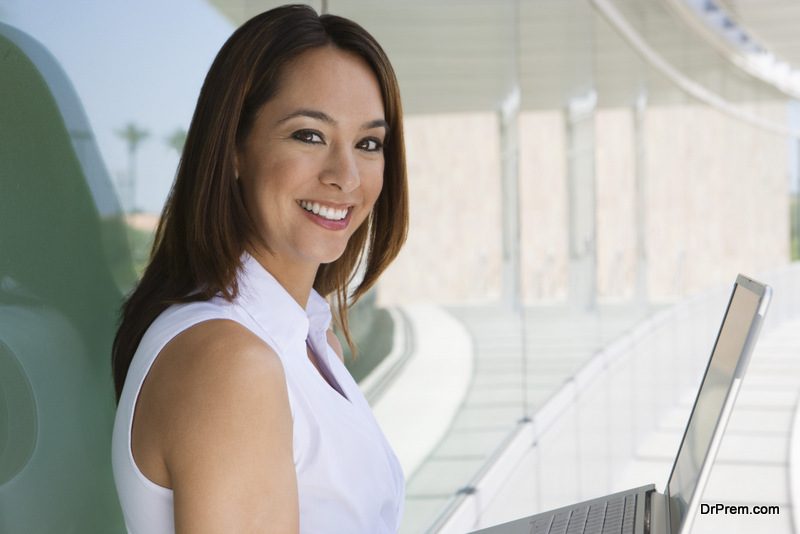 The burning look of copper hair colour looks ultimately chic and suits best to those having curly hairs. The rich brown formula prevents the looks to get brassy and gives out a sophisticated effect. This option is best to go when you are choosing the right hair colour with shades of red and nothing which is too bright or bold.
Flirt out your hair with blondes of icy tones such as slate or steel. It gives out a dramatic effect, expensive and eye- grabbing look. In case you have warm undertone complexion, skip out this option or it will destroy your looks completely. To embrace this look for long, try shampoos with purple tones so that your hair colour remains free of unwelcomed warmth.
Don't think that this will provide you a natural dosage of Vitamin C. The citrus colours like grapefruit, orange and lemon will surely add a zest in your looks. Try it all over, single or in a mixture of some vibrant hues to get a refreshing change.
Dark denim wash hair colour: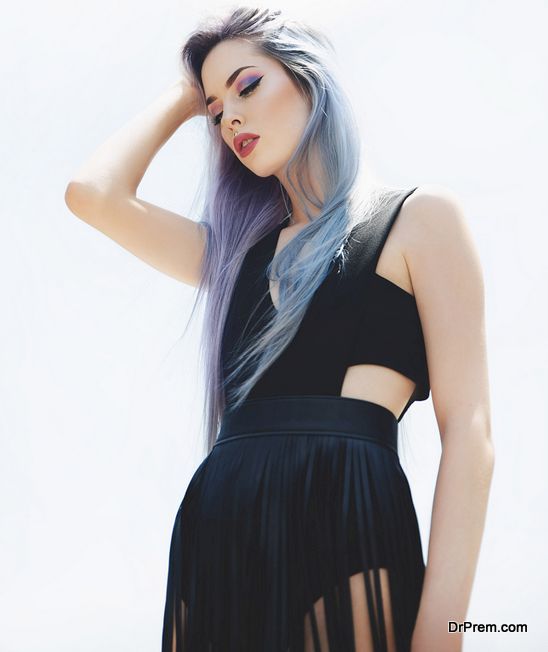 People with natural dark hair have a limited hair colouring options and this one is the best among them. The dark deep blue wash retains the level of the black hair but adds up an upgrade. But keep in mind that the dark shades are always shiny and rich. Don't forget to apply oil treatment to your dry and damp hair so that the repair is damaged and moisture is locked well.
Hair colour with double berry hues:
Ultra violet has been declared by Pantone as the latest hair colour trend 2018. Every version in purple colour- from grape to lilac is in a huge trend. A dramatic combination of blueberry and orchid colour is best amongst the most interesting hair colour combinations of 2018 hair colours. This will also give your hair a refreshing look. You can come up with some really good hairstyles to flaunt your new hair color.
Honey rose colour for hair: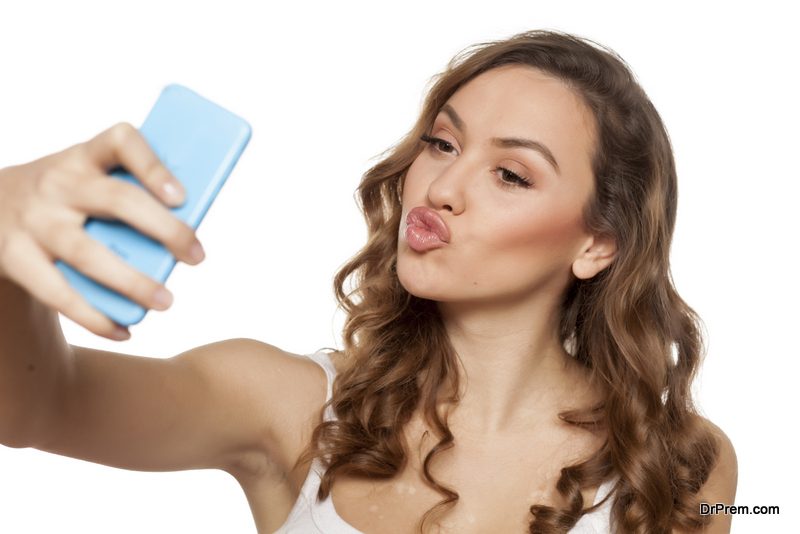 Consider using honey rose colour for your hair as it is sophisticated, luscious and warm. The colour anchors the rich shades of toffee brown with sparky enlivened pink or peach highlights. For prolonged life of this hair colour, choose a shampoo with natural origin which is formulated specially to prevent the fading of hair colour.
Splash out your dramatic look with this ever- shifting, high- impacting hues of Sea tones. Wave up your hair by curling small sections of your hair using a curling iron. This will show variations in your hair colour and shows out the high and low dimensions. Your hair need to be pre-lighted a lot to apply this colour and get the perfect tones of green and blue. Add up bond reinforcement extracts to protect the damage of your hair.
Metallic finish with a whispery soft and reflective pastellics is a new addition to the pastel hair colour looks. Think of some aluminium toned silvery grey, smoky lilac or stainless rosy mint and satisfy your metallic urge with reflecting and voluminous metallic pastel colour.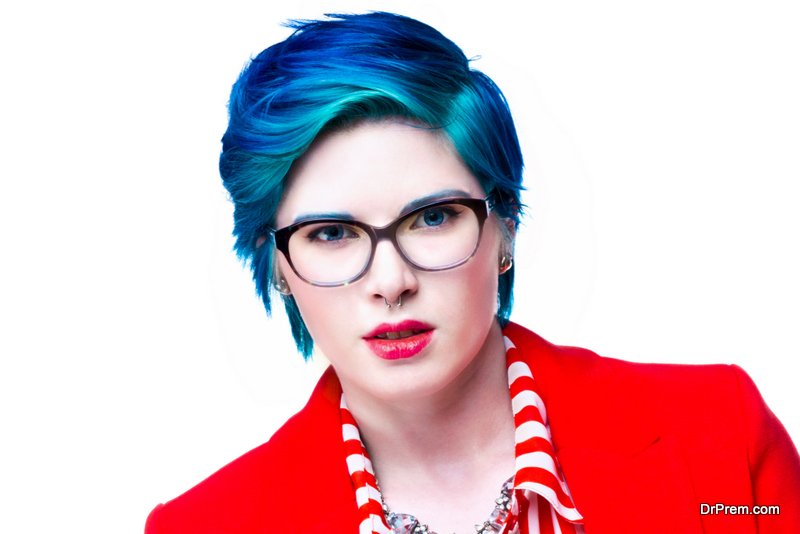 Shades with blue colour are no more restricted with the old ladies rather it has emerged out to be the best of hair colour trends this year. The inky base highlighted with the streaks of blue colour is a creative and brilliant way of making your blue hair appears to be natural because of its realistic dimensions and design.
Military shaded olive green colour is in growing trend this year. The subtle yet metallic hues of camo hair is equally fierce and in a high demand of fashion. This option is appropriate for those with a dark hair colour. While choosing this trend, make sure that you avoid choosing colors or highlights that go well with light hair colors.
Many of us take balayage as blond. But balayage highlights are actually dramatic and looks best when are done with vibrant of orchid purple. This is among the most interesting hair colour combinations among the trend of 2018 hair colours. It is the best to eradicate the fatigue of boring blond balayage colour.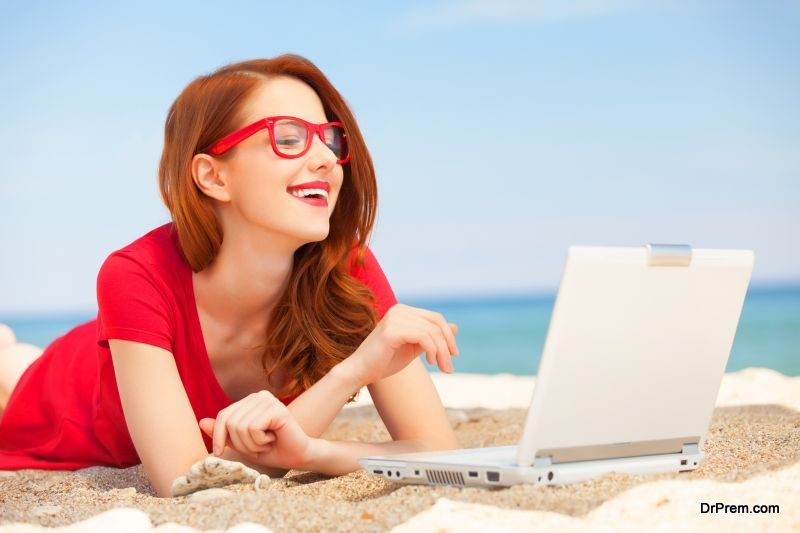 The hair colour involves red colour with a light ginger shade instead of a deep brown colour. The colour looks absolutely stunning. While choosing the right hair colours, prefer to go for colour reviving gloss. This will last the hair colour for nearly 8 shampoos.