Elizabeth Hurley, who turns 48 on June 10th, was born in Great Britain to quite a disciplined family, having a teacher mother and a father in the British Army. Hurley became a public fixture after she began dating actor Hugh Grant in 1987 and in 1995, at the age of 29, Hurley was named a spokeswoman for cosmetics company Estee Lauder, despite her lack of modelling experience.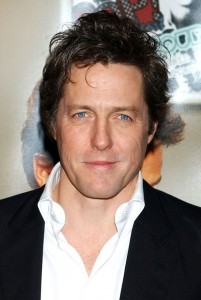 Hurley ended her relationship with Grant in 2000, and 13 years later she continues to live life in the public eye and is known worldwide for her remarkable looks and vivacious demeanor. Always in a fling of relations here and there, she is all hands wide open to welcome here age of 50. Hurley's style has always been young and fun, and she's never afraid to experiment with color, even in the form of hot pink and sparkles. Now approaching 50, she's still ready to ditch a stuffy ball gown or standard little black dress for an unexpected frock that will never fail to turn heads.
Hurley's style has been a transformation of sorts. From the first, when she as the image of a school girl newly found rich love, she has come a long way.
At the very onset, she hadn't yet lost the style of her earlier days, and she was spotted to be in fully covered jacket and a little dress underneath.
However, with time, she began to unfurl her feathers. She stepped out into the wide open and she did that with panache.
Losing all her early coyness, she turned all eyes with the clothespin dress which became a craze the world across.
After that, Hurley turned towards simplicity with elegance, the best which could be done with a gown., swishing, long, graceful and yet the right amount of sexy.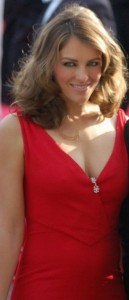 Like at the Extreme Measures, premiere, she chose above everything else to wear nothing but a blood red gown, so simple, so sizzling.
Her fancy took to slits, and she began to introduce clothes with a little to show and a lot to cover, the slit being the play with the senses.
After that, the rest became like clockwork, with her turning towards revealing clothes, like the sari with not blouse. Nevertheless, no matter what the dress she wears, she always adds a little of "Hurley" into that, as if the dress was made for her.  Current conditions indicate that we have a lot to see of her, so fingers crossed.