A refreshing bath is incomplete without cleaning your body thoroughly with a good cleaning agent. Today we have plenty of options to choose from. There are different brands of shower gel, body wash and bar soaps available. One will definitely be perplexed about which is the better option of the three.
What is the difference between the three?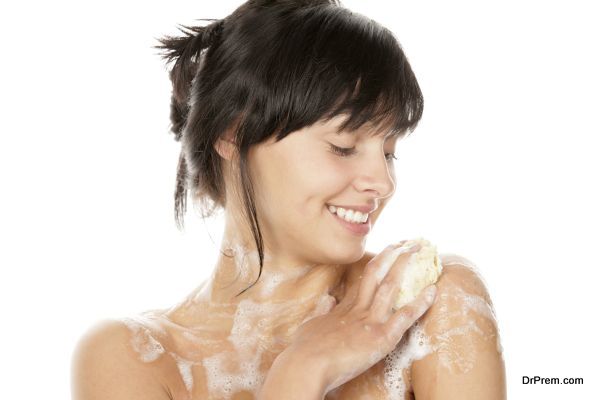 Almost all of these body cleansing products are generally meant to remove the dirt and bacteria from the body. The sad thing about most of these products is that some of them may have ingredients which will strip the body of its natural oils. This will leave your skin dry and result in problems like rashes,cracked skin,inflammation etc.
Most of the bar soaps tend to make the skin dry. Therefore, the basic thing to be kept in mind is to opt for a product which has ingredients that will not affect your skin adversely. Make sure that these products have moisturising agents which will keep your skin hydrated.
Why the comparison and does it matter?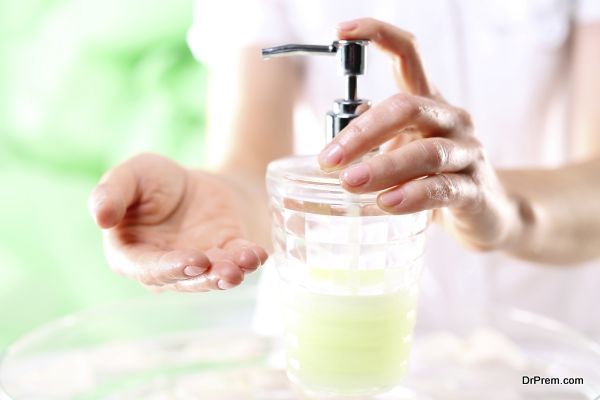 The problem with a soap bar is that it is an alkaline product and is obviously going to dry your skin. But again if it has the right ingredients then the effect will be different. For example, some soap bars have ingredients like shea butter which will definitely have a moisturising effect on the skin.
On the other hand, shower gels and body washes can take the liberty of incorporating newer ingredients. These may have few damaging effects as compared to the harsher ingredients. But again they may have more fragrances which can result in skin irritation.
One must also note here that soap bars and liquid soaps are made using different base ingredients. While bars are made using sodium hydroxide,liquid soaps make use of potassium hydroxide. Bar soaps are easier to apply and remove dirt and grime with ease. But for delicate skin, one might feel shower gel or body wash is a safer option.
Body wash and shower gels are at times considered to have better ingredients than a soap bar. Next one may wonder if to go for shower gel or body wash? Body wash is good for those with normal skin. As far as possible go for body wash with moisturisers. Shower gels are considered to better for oily skin and skin that is prone to acne.
What is the best option for different skin types or what should you use?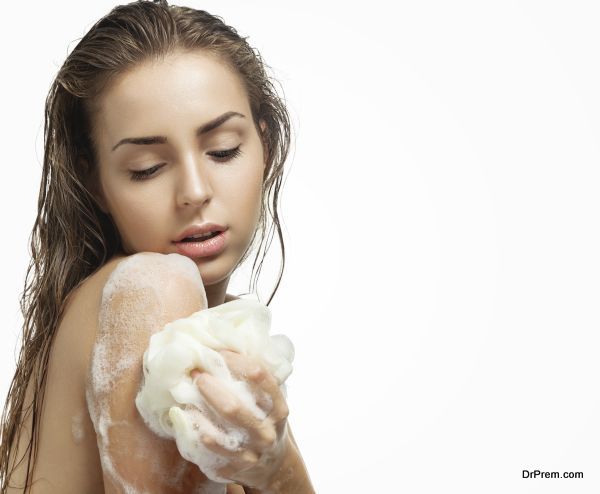 Whether to opt for a soap bar or a body wash or shower gel will largely depend on the skin type. One has to also look into the ingredient part of it and also the climatic conditions of the place where one lives. Those who have an oily skin can even use a soap bar because your skin will have the capacity of replenishing the oil naturally. However, for those with a sensitive skin they need to choose the right product carefully.
Go in for products which have moisturising agents which will help in keeping the skin soft and nourished. Also for those with acne prone oily skin opt for products that are water based and help in keeping the skin hydrated and soft without making it oily.
One of the advantages of soap bar is that it is cheaper and also there is less wastage. In the case, of body wash and gels, they are expensive and also there is a considerable amount of wastage.
The products have their own advantages and drawbacks. One must opt for the products which suit one's requirement. Remember that finally, it is a question of choice and preference.