Fragrances create a magic to your personality. They help to develop an enticing aura that adds an appeal and sensuality to a lady. Also, it is advisable for a lady to choose right fragrance for herself keeping her personality in the mind. And this makes it very important for a woman to choose a fragrance that suits her personality at the best and helps to create her delightful impression on others. Calvin Klein is a brand name in fragrance market, which possesses various utterly feminine and fresh perfumes. This article offers the readers a glimpse of top 7 Calvin Klein fragrances for women with different notes and traces.

1. CK One Shock for Her by Calvin Klein
PRICE : USD 40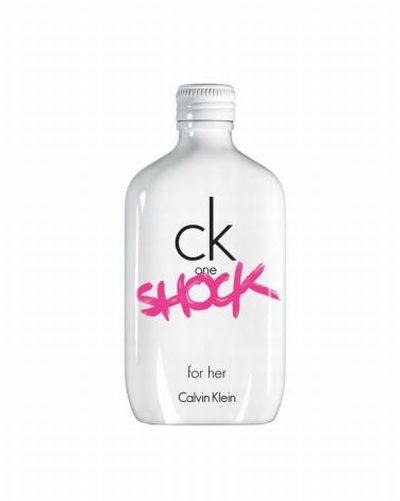 CK One Shock for Her can be described as a very floral and oriental fragrance with seducing traits. It opens with an exotic blend of pink peony, passion flower and poppy as top notes, along with lovely narcissus, dark cocoa, jasmine and blackberry. The base notes of vanilla, musk, patchouli and amber makes this perfume quite pleasant.
USP
Quite distinct fragrance for women by Calvin Klein with the floral and oriental attributes for passionate and seductive women.
PROS
The fragrance is available in 50 ml eau de toilette spray.
This floral fragrance was created by Ann Gottlieb and IFF.
2. Calvin Klein Beauty
PRICE : USD 65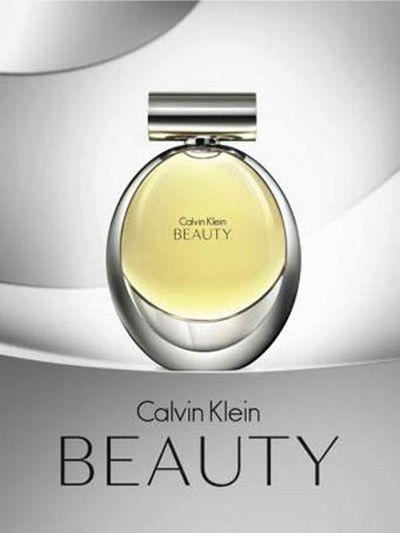 Beauty by Calvin Klein is a symbol of gracefulness and sophistication for self esteemed and vivacious women. It is a very rich and radiating fragrance that is inspired by the poised curves of a modern lily, which is also the soul of this lingering perfume. This vibrant scent opens up with absolute ambrette seeds as a top note that evokes warmth and spiciness. The heart note of jasmine brings the femininity and glamour to it. It ends with the base note of cedarwood, which adds mystery and magnetism.
USP
This lingering 1.7 oz floral fragrance comes in the curvaceous glass bottle, which is adorned by silver metallic ring. The bottle, indeed, is a representation of glamour and sophistication.
PROS
Apart from 1.7 oz bottle, this fragrance also comes in 1 oz and 3.4 oz eau de parfum spray bottle.
3. Calvin Klein Forbidden Euphoria
PRICE : USD 80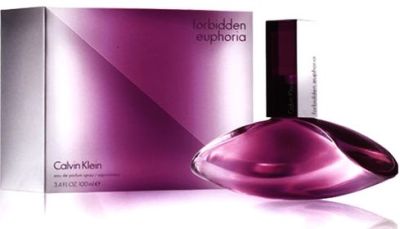 Forbidden Euphoria is a new version of Calvin Klein's earlier 'Euphoria'. This time it's more fresh, youthful and vibrant designed especially for young women. The fragrance evokes a sense of mystery and sexiness, which gradually culminates into sensual, alluring and enchanting scent. It is a perfect blend of exotic fruits, enthralling flowers and refined musks. The scent contains sparkling mandarin, passion fruit and iced raspberry served as top notes for sensuality. The heart notes are that of a hypnotic bouquet of tiger orchid and jasmine for floral touch. The base notes of sophisticated musks, patchouli and cashmere woods add intricacy to the fragrance.
USP
Very innate and sophisticated fragrance for today's young women.
PROS
This young fragrance comes in a very pretty feminine, dark purple, transparent glass bottle.
4. Calvin Klein Eternity
PRICE : USD 55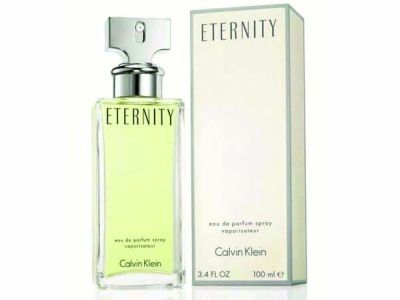 Eternity by Calvin Klein is stirred by the promise of love and intimacy. It is made entirely of white flowers that make it more charming and pure. This timeless scent opens with a magnificent blend of freesia petals and mandarin added for elegance. After a while, it explodes into a pretty bunch of muguet, white lily, marigold and narcissus. The base notes of white patchouli, sandalwood and golden amber soothes the scent while maintaining the sensuality.
USP
Very pure and romantic fragrance blended with magical white flowers.
PROS
If you're looking something that is romantic and luxurious, then Eternity is just for you.
5. Calvin Klein Obsession
PRICE : USD 70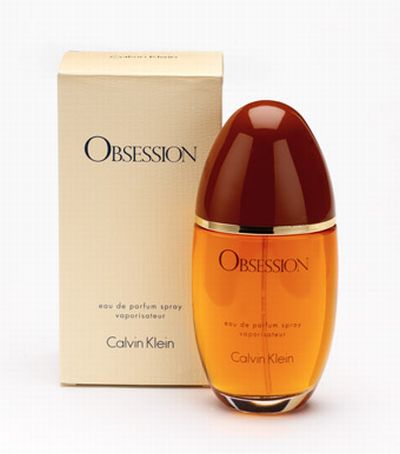 Calvin Klein Obsession for women is a sort of powerful fragrance with feverish passion and enticing appeal. It is a sensual woman scent that is made with the delightful combination of florals and spices with earthy and warm base. Top notes of Obsession contain subtle green nuances, mandarin, bergamot and vanillin. The heart note is of exotic spices, jasmine, orange blossom used especially for a tang. The base notes are amber, oakmass, musk and incense, which subtle down this strong feminine fragrance.
USP
The scent is very spicy that comes with a pinch of femininity and intensity, which ultimately defines the name 'Obsession'.
PROS
This fragrance comes with a lingering trace and lasts for a long time.
6. Calvin Klein CK One for Women
PRICE : USD 50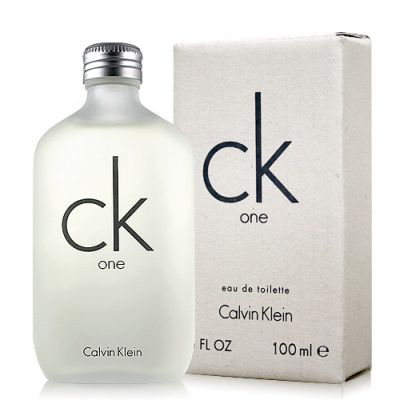 CK One is a natural fragrance with refreshingly new twist and zing that adds glamour and revitalizes the senses. This fragrance is created in a much laid back manner, which makes it light, fresh and intimate. This very original fragrance opens with a zing of clean and refreshing blend of bergamot, cardamom and freesia. The heart makes the fragrance burst into a lingering harmony of violet, rose and a green tea accord. The base offers the perfume an easy slowdown with a sensual combination of musks, amber and oakmass.
USP
CK One is a balanced fragrance, which is very fresh and original that inspires you to be yourself.
PROS
CK One is an eau de toilette pour/spray that comes in 1.7 oz and 3.4 oz bottles.
7. Calvin Klein Euphoria Blossom
PRICE : USD 35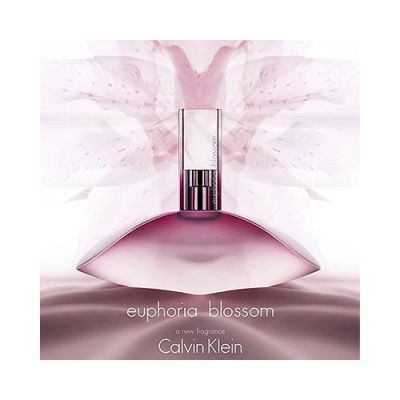 Perfectly feminine, sweet and blossomed into a lingering romantic fragrance, Euphoria Blossom is something to vouch for. The scent is inspired by the aura of a delicate flower about to bloom. Euphoria Blossom is a very modern fragrance with a crispy twist, after all it's the fresh counterpart to Calvin Klein Euphoria. This luminous fragrance opens with lush fruits of pomegranate and kumquat with a dewy green accord. The heart note is a floral blend of white orchid, pink peony and dewy lotus blossom. The base notes contain crunchy combination of blond wood, white amber and sheer musk.
USP
This romantic fragrance comes in a pretty pinkish bottle that defines the scent in the best way.
PROS
If you want something very crisp, unique and romantic, then you got to try Euphoria Blossom.