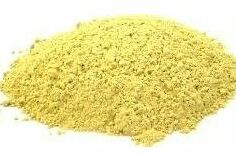 With a variety of packs in the market it becomes difficult to discern the best pack in the market. The basic guideline given to choose a face pack depends upon the exfoliating quality of the face pack. It is very essential to choose a pack which revitalizes the skin by clearing the dead cells from the skin.
An article suggests using the famous mud pack from Multan in Pakistan. This mud pack is called as Multani Mitti, which is used to cleanse the dirt from the skin and then balancing it with oils.
Multani Mitti is used for treating pimples, oily skin, blackheads, sunburn and prickly heat. This mud pack can be tailored to mix with essential ingredients to treat specific ailments of skin. Multani Mitti is available in the online retail store of Amazon for $26.