Alien perfume is the product of design house of Thierry Mugler which was launched in market in the year 2005. Thierry Mugler's first perfume appeared in 1992 as Angel collection. Later in 2005 he came up with Alien that was considered to be his second major Thierry Mugler fragrance. It is inspired by a solar world, which is filled with hope and light. Read on to find out some of the exquisite fragrances from Alien for woman.

1. Alien perfume for women by Thierry Mugler
PRICE : USD 45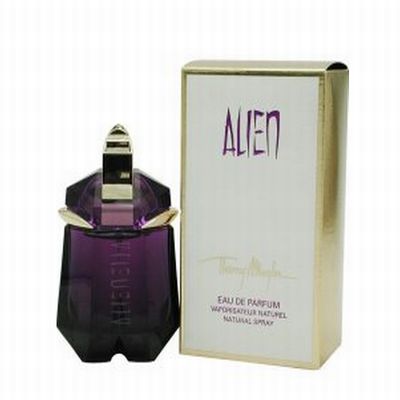 This perfume was launched by Thierry Mugler in 2005 for women. This scent possesses a blend of amber, vanilla, orange blossom and woods. Alien perfume is a great option for your casual outings, as it is recommended for informal wear. Aroma of this perfume is mind blowing and it has an ability to capture your psyche and soothe your senses for a longer duration of time. With a refreshing fragrance, it is considered as a blissful and strong perfume, which also has a great sophistication to it.
USP
With a soothing and long lasting fragrance,the bottle comes up with an attractive upper half that has been designed intricately.
PROS
The bottle comes in purple color, which gives it a touch of femininity.
The bottle comes packed in a white and golden box with Thierry Mugler signature.
2. Thierry Mugler Alien Eau De Parfum Refillable Spray
PRICE : USD 41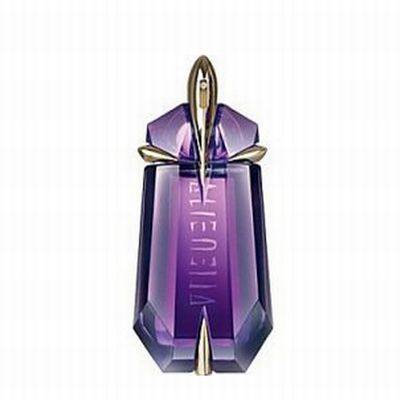 This perfume is very exquisite and mysterious in nature. The aroma creates an ambiguity in the minds of the people about fragrance's ingredients. No doubt, you will be noticed with this perfume. The bottle is finely cut to represent a gem in the precious glass bottle. This elixir is reminiscent of a sacred stone that has the ability to drool you. Its facets are jewel like that expresses the radiance of its fragrance. The bottle is refillable and can be kept for eternity.
USP
The packaging is done to give a very royal and dominating appeal to the perfume. And no doubt, the bottle complements the mysterious nature of the perfume.
PROS
The fragrance is very attractive.
The color of the bottle is very soothing to the eyes as it comes in blue color with the tinge of golden.
3. Thierry Mugler Alien Eau De Parfum Spray
PRICE : USD 75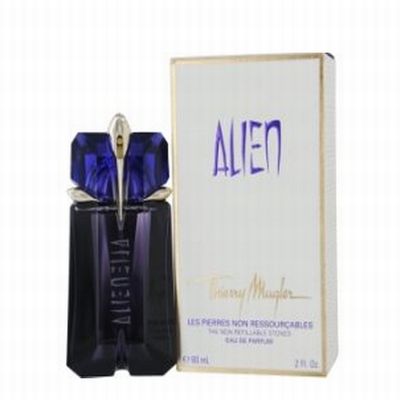 This Thierry Mugler women's perfume has mystic, exotic and rich fragrance that has the ability to capture the seductress in a woman. The bottle looks like a mysteriously engraved precious stone, which gives it secrecy. The aroma of this exquisite perfume is surely going to satisfy your hidden desires. No doubt, you will love the fragrance and you will want to make it eternal in your wardrobe.
USP
With an attractive bottle,the name of the perfume rightly goes with its fragrance.
PROS
The fragrance is fresh and very mysterious.
It will make you go head over heal.
Shade of blue enhances the overall look of the bottle and gives it an exquisite touch.
4. Thierry Mugler Alien Eau De Parfum Refillable Spray
PRICE : USD 105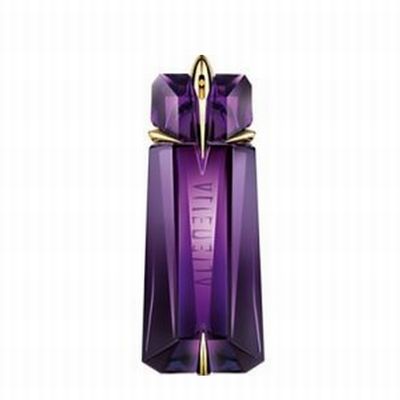 The inexplicable fragrance of this Thierry Mugler scent makes us believe in mysteries and transformation. The wearer is a celebrity in her own right who loves to reveal her feminine wile and charm the crowd with her radiant fragrance. No doubt, the wearer of this perfume is in the spotlight, right from the time when she enters the aisle. The precious bottle looks classy and the fragrance is very universal, spreading its warmth and radiant light on the wearer.
USP
Feminine is the word that goes even in its packaging and adds more elegance to it.
PROS
The fragrance is mysterious that soothes your senses.
The color of the bottle is very charming.
The violet color gives it a feminine touch.
5. Alien by Thierry Mugler EDT Spray
PRICE : USD 64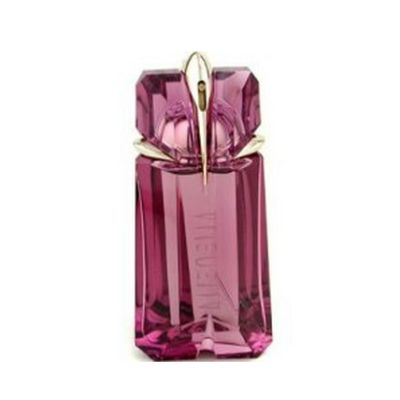 This Alien fragrance spreads its luminous aura and makes a woman feel as if she is blessed by the sun goddess. It feels as her solar power is captivating with a joyful radiance and that echoes in her unique beauty and style. The perfume has a mystery to reveal which is captured in a pure crystal stone for a fresh and energetic feeling. Commemorated in clear liquid serenity, the calming luminosity of the Alien Eau De Toilette infuses the soul with its powerful sprit.
USP
Feminine color of this perfume has a calming effect. With silver hardware intact, the bottle has a royal elegance.
PROS
The bottle is very feminine.
The fragrance is sure to make you drool over.
The pink color of the bottle is very soothing and the fragrance adds to your style statement.
6. Alien Sunessence D' Ambre Perfume by Thierry Mugler.
PRICE : USD 50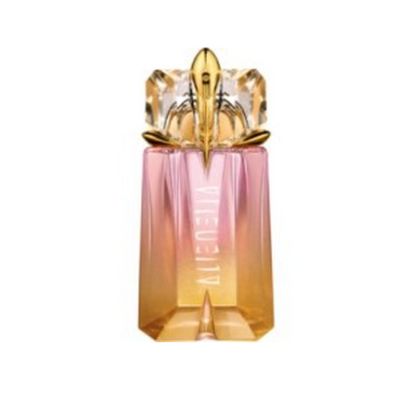 Its fragrance is sublime and radiant and seems that its secrets can be releaved only by sun goddess. The Alien Sunessence Amber Gold comes in superb amber shades and its luxurious bottle and exotic scent holds you in a state of captivation. The fresh and floral amber fragrance gleams with sunny and exotic notes that are mind blowing. The top notes are that of sparkling cocktail of fruits that infuses new level of energy into you. A decadent heart note is a blend of intoxicating flora that is ready to unfurl and transport you to a sun lit and lavish garden. The base has Aliens signature wood amber, which envelops you in warmth and well being. The top note has kiwi fruit and the base note has wood amber accord that infuses intoxication and soothes your senses.
USP
Magnificent packaging that varies from golden to pinkish golden and pink on the top of the bottle adds to its fabulous and royal appeal.
PROS
It intoxicates your senses with the right blend of ingredients.
The bottle is very classy.
The color of the bottle is very vibrant, giving it sophistication.
7. Alien perfume EDP refillable
PRICE : USD 50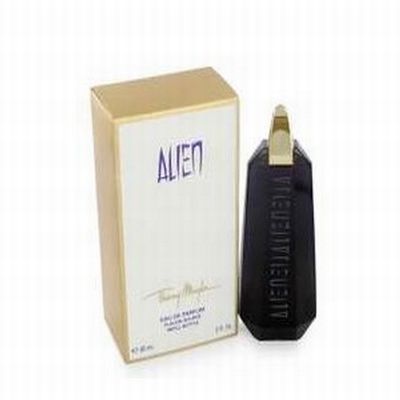 The Etailer 360 by Thierry Mugler is Eau De Parfum Spray, which is also refillable and it is exclusive for women. This perfume was created by Thierry Mugler in 2005. The fragrance of this perfume is soothing and mysterious that you cannot resist. It can make an amazing gifting option for any occasion. It is a stunning and feminine scent that includes a blend of amber, orange blossom, woods vanilla and green notes, which will surely attract everyone around you.
USP
With a unique sense of sophistication and sleekness, this perfume adds style and glamour to your look.
PROS
The fragrance is fresh and lively.
The bottle is very attractive.
This is exclusively created by Thierry Mugler for women.