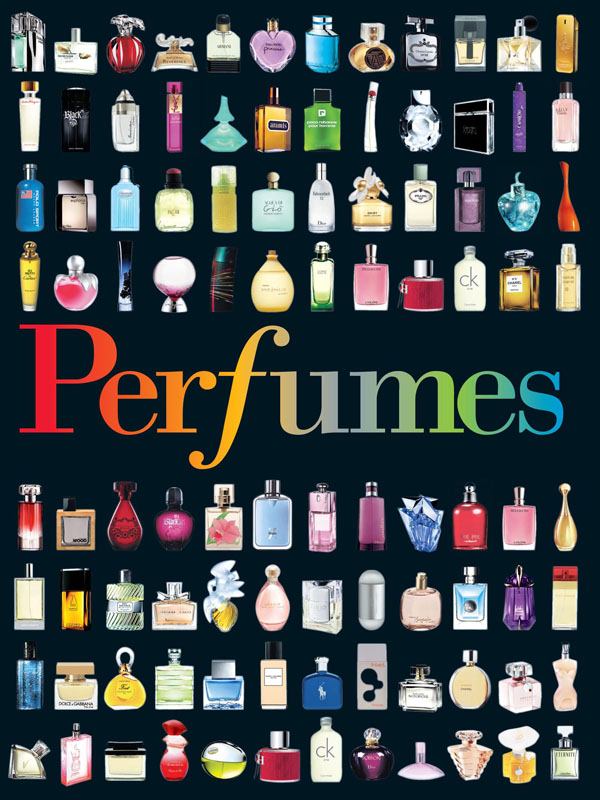 A good looking face and a toned up body is not enough to make men swoon to your grooves. While they might be helpful in igniting the process, the ultimate thing that will make them stay is your smell. Believe it or not, but the fact is scientifically proved. An exotic aroma that can linger on even after you are gone can sweep him off his feet. However, not many women know that it is equally important to understand when to wear which fragrance. Difference fragrances are suitable for distinguished occasions. To know what fragrance to wear to which occasion can make you a fragrance expert. There are 8 major category of fragrances. We, have put together the broad categories for you to get a hang of fragrances.
1. Woody (Chypre)
Barks and mosses are used to craft these alluring fragrances. Spray few drops and you will smell like a 'princess of the woods'. While wood perfumes are unisexual, they are never too strong to exude masculinity. All they propagate is your 'no nonsense female' side. It adds a dash of boldness to the feministic aura. Take the example of Katherine Hepburn in any movie or Marion in the 'Raiders of the Lost Ark'. You can wear these classy and strong fragrances to your office or your performance review. Some established names include Ralph Lauren Romance, Chanel No. 19, Estee Lauder Knowing, Gucci Envy Me.
2. Spicy
If you believe in spicing up things, this is the perfume to sport. With an intriguing spice smell, you will smell like fresh out of mom's kitchen. But only with good smells. The stimulating aroma of pepper, cardamom, ginger and cloves all mixed together to give off an old-fashioned yet alluring smell. You can wear it to your parent-teacher meeting or at lunch with a handsome guy. The best range for spicy perfumes has names like Estee Lauder Cinnabar, Givenchy Ysatis, Jo Malone Vetyver, Chanel Coco, BCBG Girls.
3. Oriental
The oriental bunch is a killer one. As killer as a woman who gives a hint of her curvy cleavage while wearing a hot pair of stilettos. These perfumes feature a base of animalistic (like musk) and earthy scent topped up with warm notes such as amber. When you are on a man-hunt, wear it to make things easy. A short black dress, high heels, a couple of martinis, oriental aroma and guess what? You are on! Wear it when you want to exude sex appeal. Well established oriental fragrance brands nclude Yves Saint Laurent Opium, Guerlain Shalimar, Versace Crystal, Yves Saint Laurent Opuim, Givenchy Organza, NoirElizabeth Taylor Black Pearls.
4. Oceanic
Ever since Christian Dior launched 'Dune' in 1991, a whole new trend of oceanic perfumes started gracing the market. Fresh and modern they give off a crisp appeal. If you want your surroundings to bathe in the natural smell of clean linen, ocean and mountain air, there is nothing better than oceanic scents. The best place probably where you can wear them is a job interview. Spray it on and let your clean and efficient picture come across to the bosses. Leading names include Elizabeth Arden Sunflowers, EChristian Dior Dune, Davidoff Cool Water Woman, Giorgio Beverly Hills Ocean Dream.
5. Green
If you are bursting of energy, active and like natural smells, green is the word for you. Green fragrances exhibit fresh smell of newly grown grass and fresh leaves. These are a unisexual bunch and can be used as at tool to impress a hot date with your active feministic side. Their sporty appeal makes them fit for any sporting activity or outdoor gathering. You can wear it to the flea market when going out with your friends. Try these to get the best effect: Ralph Lauren Safari, Escada Magnetism, Adidas Adrenaline Woman, Chanel No. 19, Escada Sport Country Weekend.
6. Fruity
A jolly girl, whose smile can even give the sun shine a hard time, is dancing down the streets spreading happiness and fruity smell. And this fruity smell has come from the fragrance she is wearing. Fresh and spicy, this appealing smell can refresh you with the familiar aroma of mango, berry, peach, apple and other juicy fruits. They are often mixed with floral scents to increase the aroma impact. These are ideal for 'movie and dinner' first date. You can chose perfumes like Marc Jacobs Splash: Apple 2010, Victoria's Secret Very Sexy Now 2010, Liz Claiborne by Liz Claiborne, Avon Fire Me Up, Ralph Lauren Ralph Wild.
7. Floral
The most romantic, sweetest and common of them all are floral smells. They are a perfect embodiment of a girl with all her charms and magnificence. They are generally single note, however, a combination of various floral aromas can be blended together to make a classic feminine appeal. Wherever you think radiating that 'sweet girl aura' is necessary, sprinkle some drops and be your sweet self. You can wear them while meeting your boyfriend's parents or to weddings, ballet or church. Consider going for fragrances like Chanel No. 5, Karl Lagerfeld Chloe, Lancome Tresor and Anna Sui.
8. Citrus
The tangy scent that citrus perfumes emit, can make you come alive at any point of day. Loaded with enthusiasm, liveliness and energy, wear citrus scent to spread vivacity around. Perfect for daytime occasions; spray on for a bicycle ride to the market, baby shower or just a brunch with your girlfriends. Good include those of Jo Malone Grapefruit, Calvin Klein CK One, The Gap Close, Clinique Happy, Burberry Weekend for Women, Cartier Eau de Cartier for Women.