Greasy hair is very annoying at times as it looks messy and untidy. Especially if you have a lighter hair color, it looks more evident. The reason for this can be so many, from pollution to dust, or from the harsh sun to using bad hair products. They all make your hair dirty and greasy. So it's important to take care of your hair especially if you suffering the same problem.  There are some precautions, home remedies, and natural treatment you can try to cut out the excess grease from your hair without damaging it.
1.     Keep your hair clean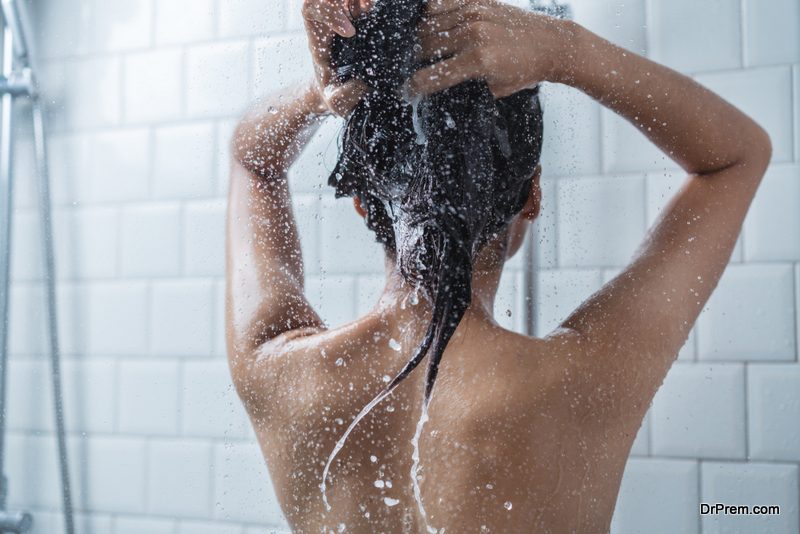 Maintaining your hair cleanliness here refers to wash it off more often. Oily hair is the reason of formation of excess oil in your scalp; it results in making your hair greasy and dirty. Most importantly you need to wash your hair more frequently. It will help your scalp to rid of excess oil making it clean and tidy. Although too much shampooing is not healthy for your hair, the same applies if you are having an oily scalp. Use a mild shampoo every other day or alternate days depending on how greasy your hair is. Regular washing can minimize the greasiness from your scalp.
Studies also say that if you do not wash your hair too often, flakes can start making its place which will result in dandruff and also can cause other scalp diseases. So wash it off in order to make your hair clean and healthy.
2.     Aloe Vera hair pack
There are some useful home remedies that you can make at your home without any efforts and without using too many ingredients. These home remedies are natural and help fight against the oiliness making the hair healthy. Aloe Vera hair pack is one of them. Aloe Vera works wonder for your hair and its one of the best natural ingredient to cure oily hair. You can make an amazing hair mask from this magical ingredient. All you need is some of the few ingredients to add with it.
Ingredient:-
Aloe Vera Gel
lemon juice
Shampoo
Method:-
Take 1 tablespoon of Aloe Vera gel, 3 tablespoons of lemon juice 2 tablespoons of shampoo of your choice. Mix the entire ingredient and make a smooth paste. Apply it into your hair like a shampoo, massage the scalp well for few minutes and rinse it off. You will notice an amazing result after the wash. Use it 2 times a week, it will help to remove the greasiness and gives a smoother effect to your hair.
3.     Lemon wash hair pack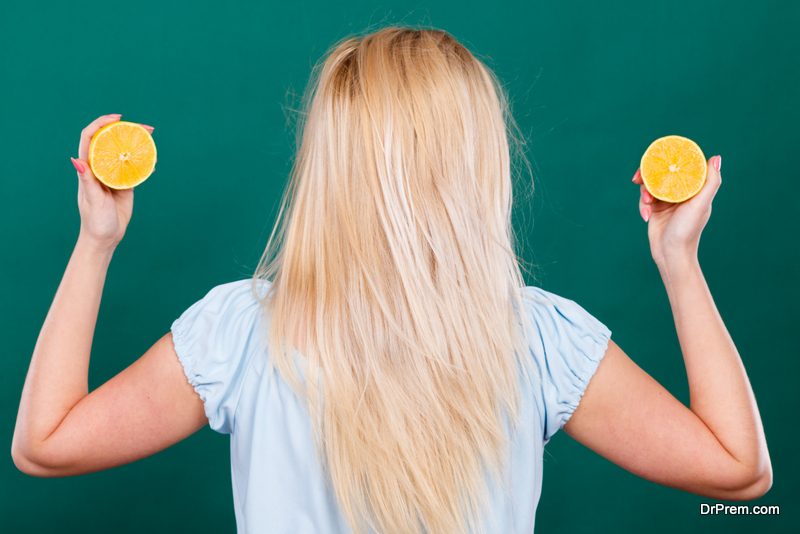 Lemon is one ingredient which helps you out in many ways. It's a natural and the most versatile ingredient, most beneficial for skin and is considered as the best ingredient for removing oiliness from hair. Just one ingredient can work wonders for your hair.
Ingredient:
Method: – Mix lemon and water and apply it on your hair covering all the parts. Let it dry for 15- 20 minutes. Once you wash it off with normal water, it not only cleans and removes the excess greasiness from the scalp but makes your hair smell amazing and fresh.  You can see the result in the first wash only. Follow this regime twice a week for a better result.
4.     Fuller's Earth
Fuller's earth is considered best to treat greasy hair naturally. It's been used for ages by so many people. Our ancestors used to apply this to their hair and skin. This magical ingredient is also said to be the best organic absorbent. For the oily scalp, this ingredient works wonder making your clean and oil free. Try this amazing hair pack made with fuller's earth.
Ingredient:-
Method:-
Mix the two ingredients properly to make a semi-thick consistency paste. Apply it and cover your entire scalp with this paste and leave it to dry for about 20 minutes. Do not let it dry completely and wash it off with cold water after 15- 20 minutes. This hair pack not only rinses off all the oils from your hair but it's also one of the best natural conditioners. It makes your hair healthy and shiny making it gorgeous looking. Use this hair pack 2 times a month for a better result. As you see the satisfying result, start cutting down from two to once in a month.
5.     Egg and Lemon Juice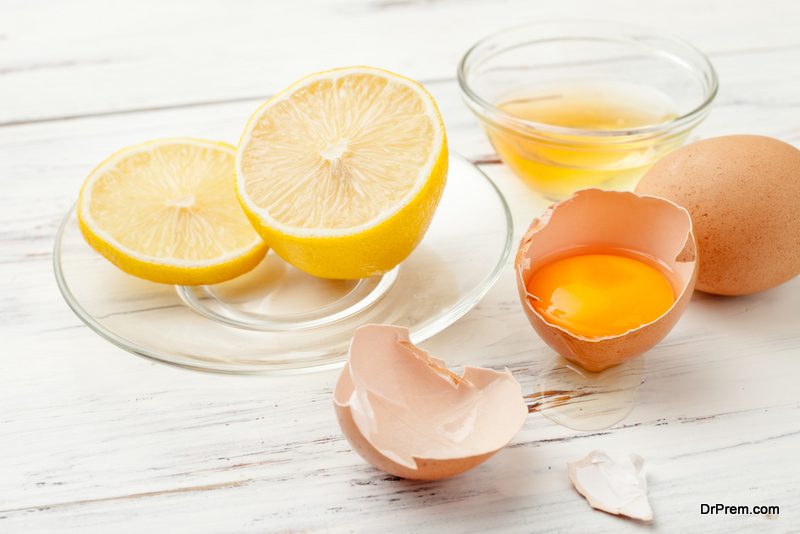 The next natural treatment for curing greasy hair is Egg and Lemon hair pack. Egg Yolk is considering providing best vitamin source to your hair. It comes up with many nutrients like Biotin, omega 3 and folate which helps in hair growth and thickening of hair as well. And this combination of egg and lemon are just wonderful for greasy hair scalp. Let's see how you can use it.
Ingredient:-
Method:-
Mix the two ingredients nicely and spread it into your scalp, leave it to settle for 10 minutes. Now rinse it off with cold water for a smoother silky and clean scalp. It will help you remove excess oil making your scalp clean, helps in conditioning the hair roots and provide shine to your hair.
Other factors to consider to treat greasy hair naturally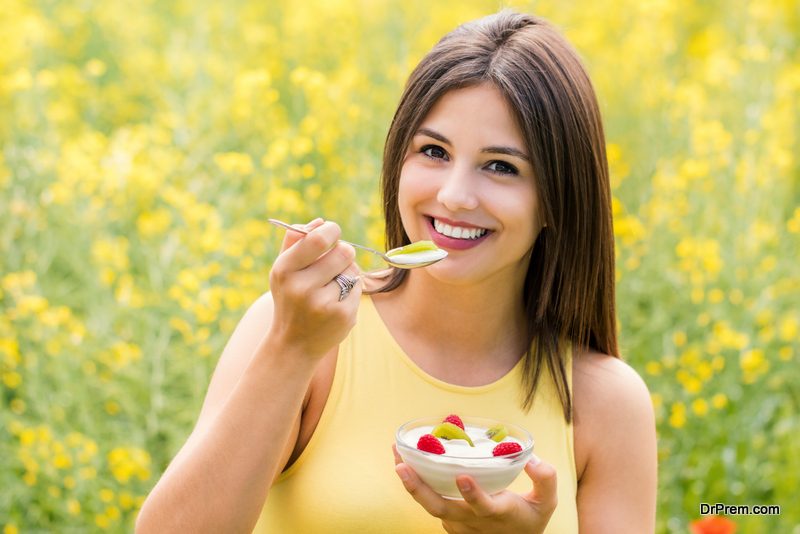 After applying all the hair pack, there are some other factors which treat greasy hair naturally and also affect the overall health of your hair. Let's have a look at some important points to consider maintaining its health.
Balanced diet: – Studies say that the amount of food we take effect our hair health and growth. The right amount of fats and curbs helps in producing the right balance of sebaceous glands which is very important for the hair. Intake of fish, egg and lots of greens certainly help to have better
Use dry shampoo often: – Dry shampoo can be useful when you are in hurry and don't have time to wash off your oily hair. It creates the illusion of freshly washed hair as you apply it. It takes no time and makes your hair looks fresh and washed.
Do not use too much hair products: – We all know that chemicals affect our hair which is present in the hair product you use. Minimize the use of so many hair products and always make sure to wash off your hair at the end of the day.