Hair perming looks great but the process is extremely intrinsic and involves chemical treatments. Irrespective of how great your hair are, perming definitely demands proper care so that the hair do not undergo extensive damage. Chemically exposed hair frizz too often and this is primarily because of the chemicals that give way to dryness and lack of natural nutrients, humidity and luster. The protein content of the hair undergoes a rapid change during the perming process and hence one can notice a textural change in the hair. This results in frizzy, uncontrollable and messy hair.
But permed hair can be maintained with helpful steps and tricks that can keep the hair healthy that too without cutting down the bounce of curls that you desire so desperately. With these simple steps you can achieve so much out of those pretty tresses.
Here's a list of some great perm tips:
1. Use Neutralizer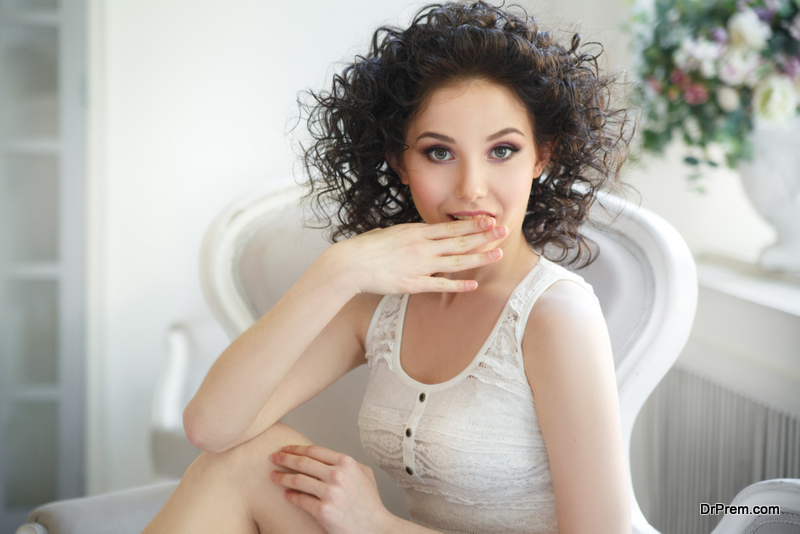 While getting the perming done ask the professional stylist to apply a neutralizer at first. Neutralizers have conditioners that work on the damage that perming causes. This cuts down scalp irritation and minimizes the hair shaft damage. With this the permed hair stay strong and healthy.
2. Condition Before Perming
Conditioning the hair well before undertaking the treatment is a great idea so as to moisten and nourish the hair. Two days before getting the perms on, take up a rigorous conditioning session . With this you will have a great chance of having smooth,soft and manageable hair for the best results.
3. Shampoo post-perming
Shampoo your hair post the perming session only after crossing a span of 48 hours. Hair become fragile and sensitive following a perming session therefore perming needs an adequate amount of time to settle in. However one can apply a conditioner to the hair for keeping the hair healthy and moist as this will not interfere with the curling process.
4. Pick the Right Shampoo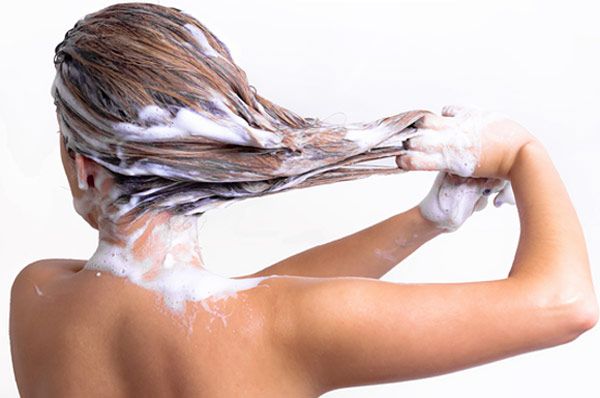 Once the term of 48 hours is complete you can go for some mild cleaning. However do not pick up any shampoo and start off. Instead carefully choose the right shampoo that is particularly designed for hair that have undergone the perming process. Shampoos used for permed hair are very gentle and clean the hair well without drying them out.
5. Good Conditioning Post Perming
Use a good conditioner post shampoo to protect and nourish permed hair. Conditioner blocks out environmental factors like wind, sun etc and keeps the hair detangled for great looking hair. Conditioning of hair is mandatory even if you decide not to shampoo it each day.
6. Spray-on Detanglers
Go for detanglers that are available in the spray on form. Apply the detangler to damp hair and spread through with fingers or a wide toothed comb.
7. Pat Dry Hair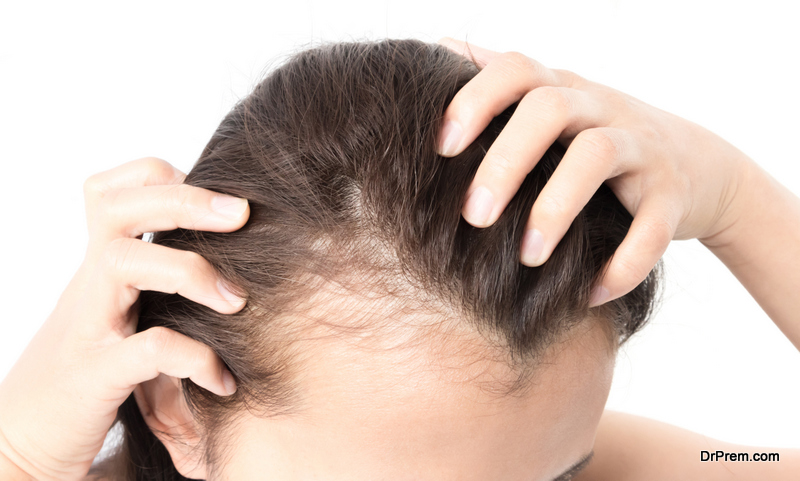 Don't rub the wet perms with a towel. Pat dry the hair to remove excess of water but do not rub the towel. Also one should be careful about not wrapping up the towel around the wet hair after a shampoo as this can deform the perms.
8. Styling Those Perms
Styling of permed hair should be done with a gel or glaze in place of a mousse. Mousse have alcohol as an active ingredient and this can result in the drying out of hair. Be very careful when styling the hair since any unwanted addition can turn out to be a grim mistake.
9. Blow Dry Carefully
When blow-drying hair, leave them slightly wet so as to avoid split ends and frizz. Do not expose permed hair to high temperatures as this can incur a lot of damage.
10. Hair Cuts Post Perming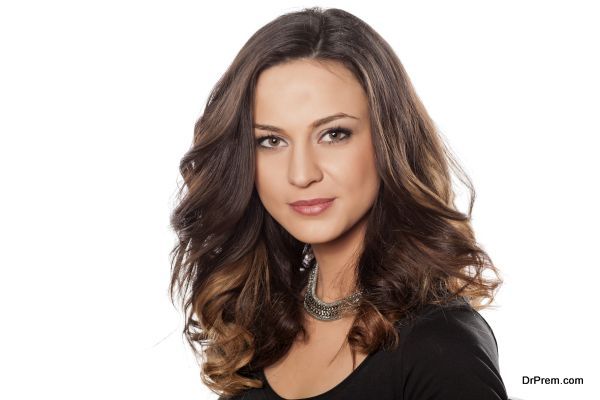 Get a hair cut after having the perming on for 4 to 6 weeks. This will maintain healthy hair while adding bounce to the curls for a longer appeal. a cut will also keep the hair in a much more manageable state that can be styled easily.
11. Coverage While Sleeping
While sleeping make sure that the hair are tied and wrapped up in a satin cloth. Tie them in a bun so as to prevent any kind of breakage.
12. Perm hair Coloring
Coloring of permed hair is another complicated step and for this one should make use of semi permanent materials only. Permanent hair coloring material contain peroxide which can readily damage the fragile permed hair. Therefore one should go for temporary color choices.
Managing your curly hair and loving it
Curly hair has natural bounce and shine. One can lose the natural shine and bounce if proper care stays away from the hair. Curly hair needs extra care when it comes to managing them or restoring the shine. With little care, one can get back that lost shine from the hair. Here are few tips that can help in restoring the damaged curly hair.
Choose alcohol free hair products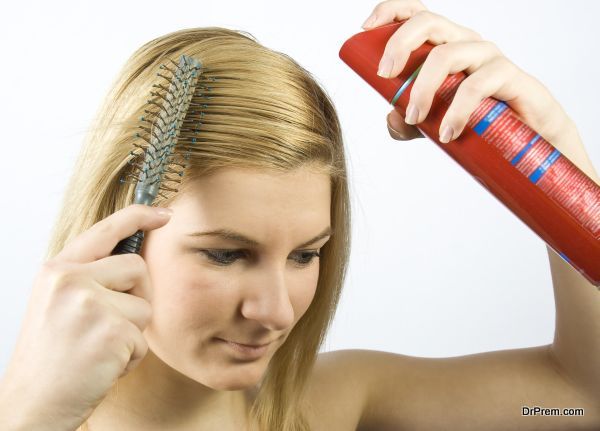 Curly hair will lose its shine and becomes frizzy and knotty if not treated well. Alcohol based shampoo or conditioners can make curly hair more dry and frizzy. It is better to avoid these shampoos and conditioners if one wants to maintain healthy curly hair. It is good to use alcohol free hair products. One can manage to have a beautiful curly hair by using alcohol free hair products that will help in retaining the shine of the hair.
Hot oil massage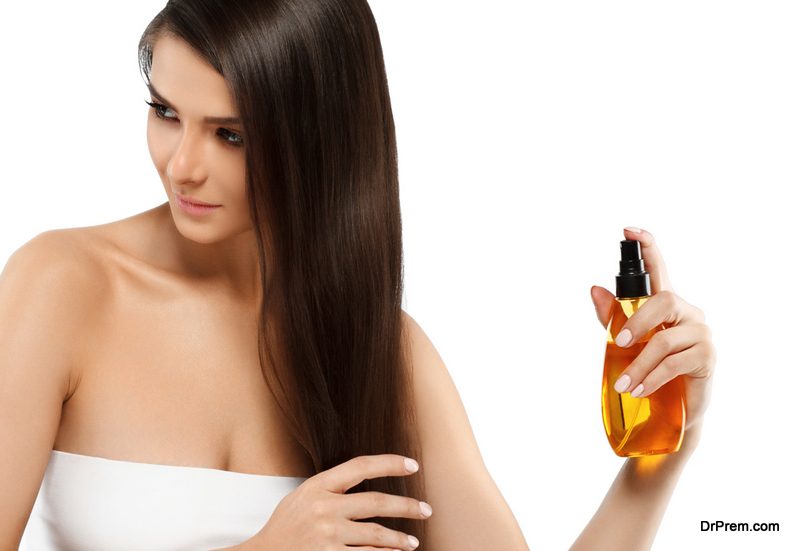 Dry and frizzy curly hair is a cry for moisturizing. Lack of oils and nourishment is the main cause for curly hair losing its sheen. Treating hair with oils is the best thing one can do to dry hair. Hot oil massage is the best way to maintain the natural shine of curly hair. It also restores the lustrous and bouncy natural curly hair. Hot oil treatment starts with mixing two or three oils. Coconut, almond, and olive oil will make a good mix. Heat this mixture indirectly and let it cool. As it cools, massage the head and especially the roots. Massaging the scalp will increase the blood circulation, which helps in getting shiny hair.
Wash hair with beer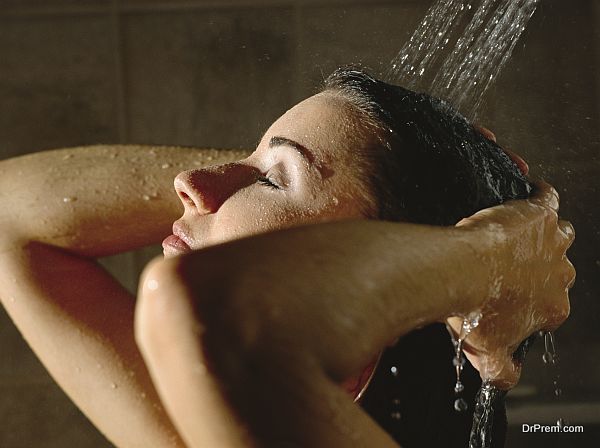 Beer, no doubt is a good drink, but it has many other uses as well. Beer makes a good conditioner for frizzy and dry curly hair. It makes hair shiny and adds softness to the hair. To use it to wash hair, first wash hair with regular shampoo and rinse it with water properly. Then pour some beer on hair to cover each strand completely. Let it sit for few minutes and then rinse it off. Washing hair twice in a week with beer will make hair better and shiny.
Avoid too much styling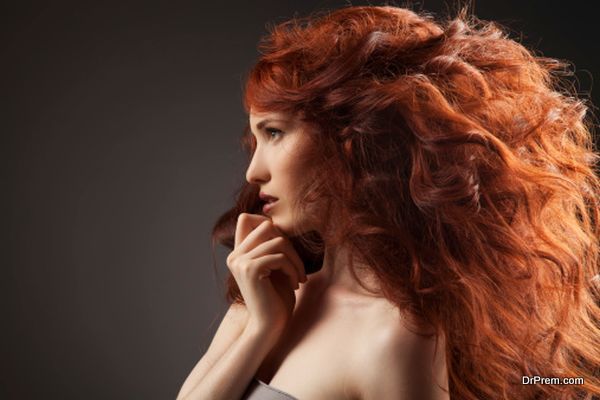 To maintain the shine of the hair, it is necessary to avoid using heating appliances on hair too much. Too much styling can damage the hair permanently. For safe styling use a pack of henna and egg white that will not only color hair but also make them shiny and soft. Avoiding heating appliances will automatically retain the shine of the hair.
People with curly hair can now soften their curls with these tips
Curly hair is one trend that will never go out of fashion. While some people are blessed with them naturally, some make their hair curly on a temporary or permanent basis. Having natural curly hair is a boon in one way, however, it is also a curse since they are difficult to handle and can often get dry and frizzy. Well, if you are looking for ways to manage the frizz, dryness and various other problems that come with curly hair, and looking for soft curly hair tips then here are a few remedies you can try out.
Apple Cider Vinegar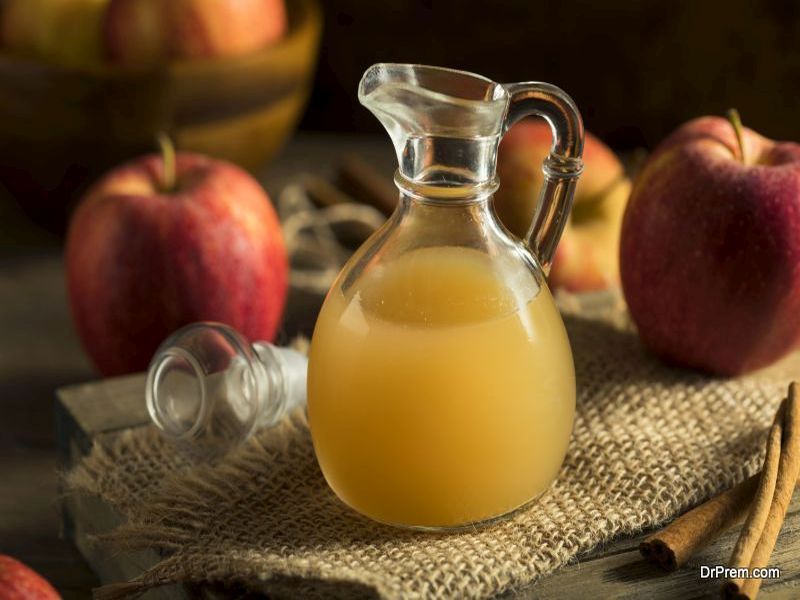 If you want to prevent frizziness and want to give a natural definition to your curls, then apple cider vinegar is one of the best remedies. By doing this remedy at least twice a month, not only will your hair shine, however, their frizziness will also be reduced. To use this for your hair, you must do the following.
Take water and apple cider vinegar in equal amounts and mix them together.
After shampooing, rinse your hair with this solution.
Wait for a few minutes to let the solution sit and then rinse it with cool water
Beer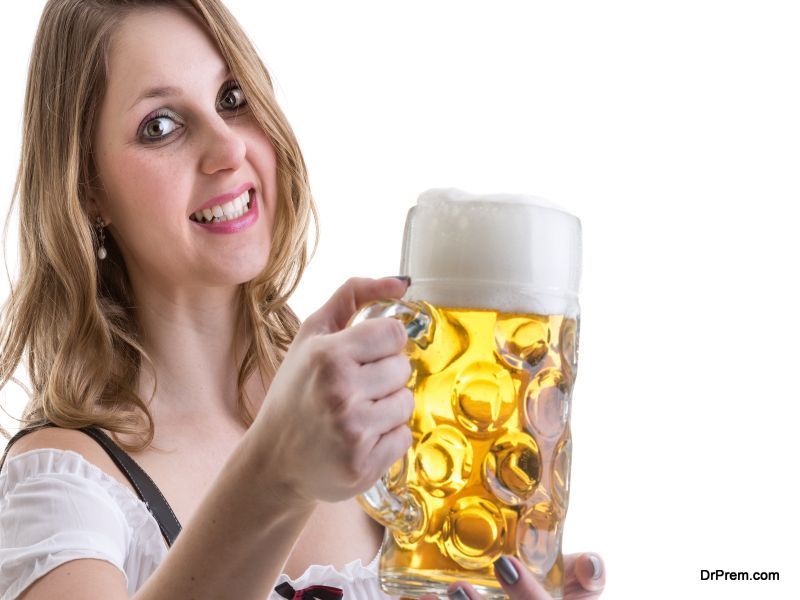 Another way you can make curly hair soft naturally is by using Beer. It helps in revitalizing your curls by making them soft, bouncy and shiny. If you plan to use beer, make sure it is non-alcoholic and dark beer as it will give best results.
Egg and Almond Oil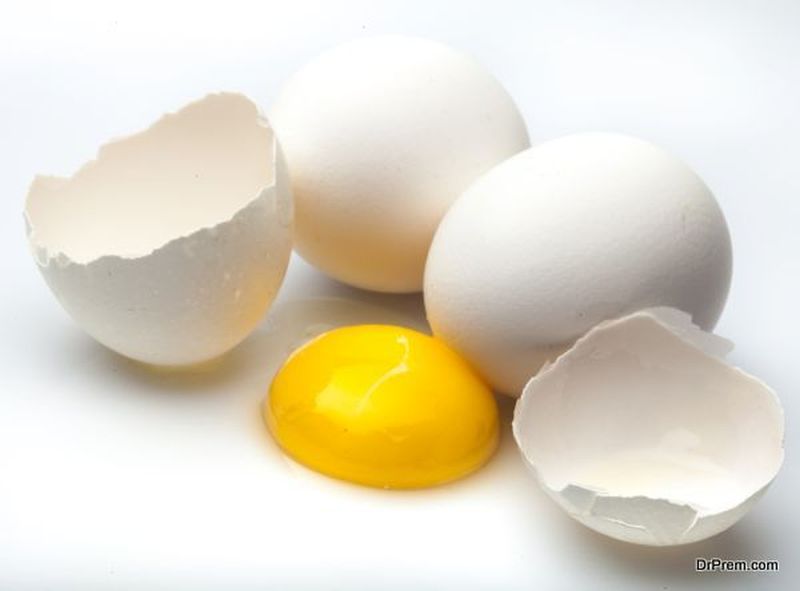 Another natural way to soften your curls while getting the damaged hair shaft repaired is by using the combination of Egg and Almond oil. If you do this once in a week, then it will naturally take out the frizz from your hair and condition them naturally. For this hair mask all you have to do is
Take 1 raw egg and ¼ cup of almond oil
Combine the two until the mixture becomes smooth. You can also choose to just take the egg and use it on your hair after whisking it properly.
If you plan to use the mixture, then the next step would be to section the hair into small parts. The mixture has to be applied on the scalp first and then run down to the tips. Once you have covered your entire hair, then leave this mixture on for 40 minutes.
After 40 minutes, rinse you hair and use a shampoo and conditioner, which does not contain sulfates.
Vitamin E and Coconut Oil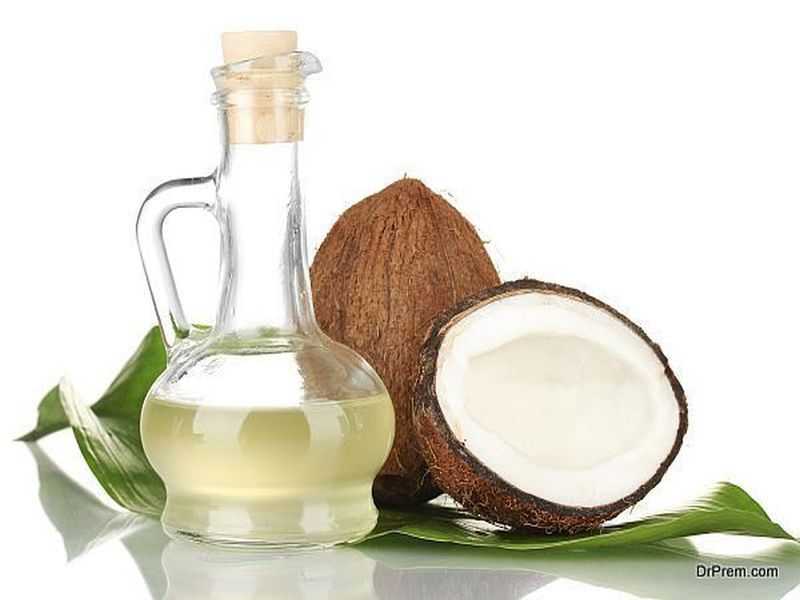 To prevent damage and free radicals, curly hair need antioxidants; this is where Vitamin E comes into the picture. For a deeper conditioning effect, the penetrative properties of coconut oil are good. In the list of soft curly hair tips these two oils combined make an effective combination.  For this, all you have to do is to use this combination at least two times in a week. Here are the steps you should follow while applying this mixture:
Mix the two oils together in equal proportions based on the length of your hair.
First, apply this mixture from root to tip and leave it for 40 minutes after which you can wash it off by using your regular shampoo and conditioner.
Curd, aloe vera gel and coconut oil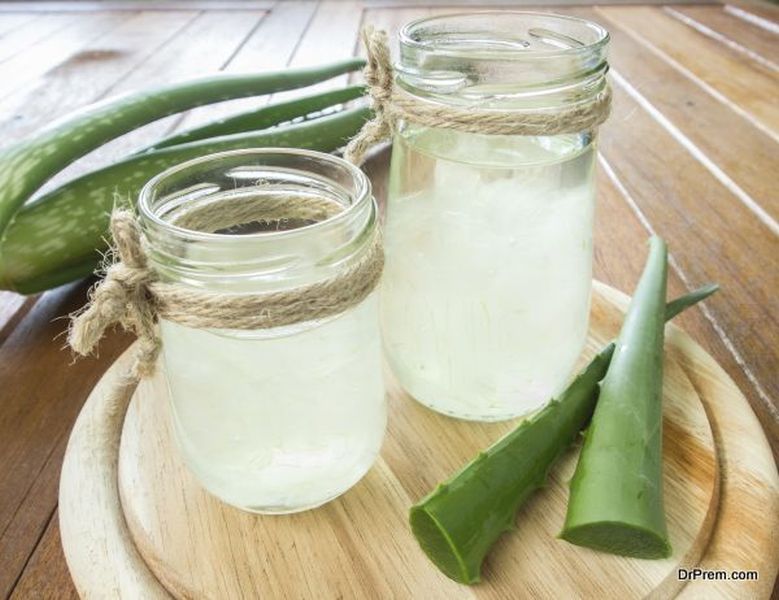 To make curly hair soft naturally and get a shiny and manageable texture, a combination of cur, aloe vera gel and coconut oil is perfect.  For this treatment, all you have to do is
Mix 3 tablespoons of curd, 4 tablespoons of aloe vera gel and 3 tablespoons of coconut oil.
Put this mixture on your hair and leave it for 30 minutes. After that, wash your hair with your regular shampoo and conditioner.
Olive Oil, aloe vera gel and hibiscus flower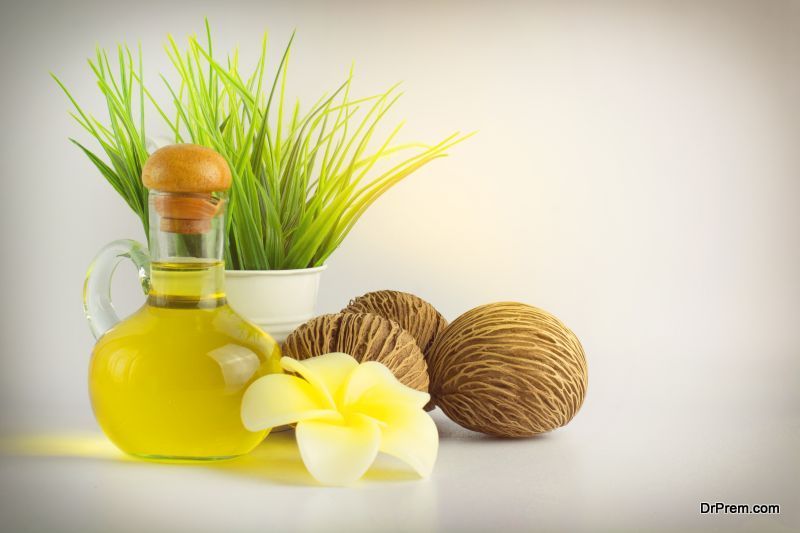 If you want a natural way to soften your curls and take care of dryness, then this combination is ideal. Not only this combination makes your curly hair manageable, however, it also gets the necessary nourishment and vitamins that your hair needs. For the treatment you need to do is
Make a thick paste by grinding a few hibiscus flowers.
Take 2 teaspoons of this mixture along with a teaspoon of olive oil and ½ cup of aloe vera gel. Massage this on your head from root to tip and then leave it for a while and wash it off.
Some more useful tips for great curly hair
Are you fed up of your curly hair because you have no idea how to manage it? Do you always long for straight hair? Do not worry. It is true that curly hair needs a little more maintenance as compared to straight hair, but once you have learned all the correct methods of caring for your curly hair, you will no more want a straight hair. Only if not cared properly, curly hair tends to look dry, frizzy, and unattractive. Curls are again in fashion and with curly hair, you can experiment with a lot more styles. So just follow some specific hair care routines and flaunt those beautiful curls. Here are 10 tips that will help you to get rid of the entire frizz and get compliments for your beautiful curls.
1. Shampoo your hair in a shower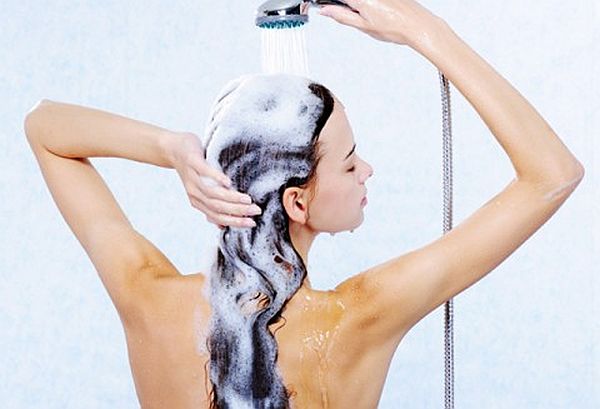 Do not disturb your curls while washing them. Most of the people flip their hair upside down when using a shampoo. This will make your hair frizzier. You can instead stand under a shower and wash your hair without flipping them upside down.
2. Do not use oils
Oils open up your beautiful curls. To style your curls, it is better to use products that are not oil based. Using gels can be helpful, as they hold and lock all your curls. You can use oils only if you do not want your hair to be in a ring form.
3. Moisturize your hair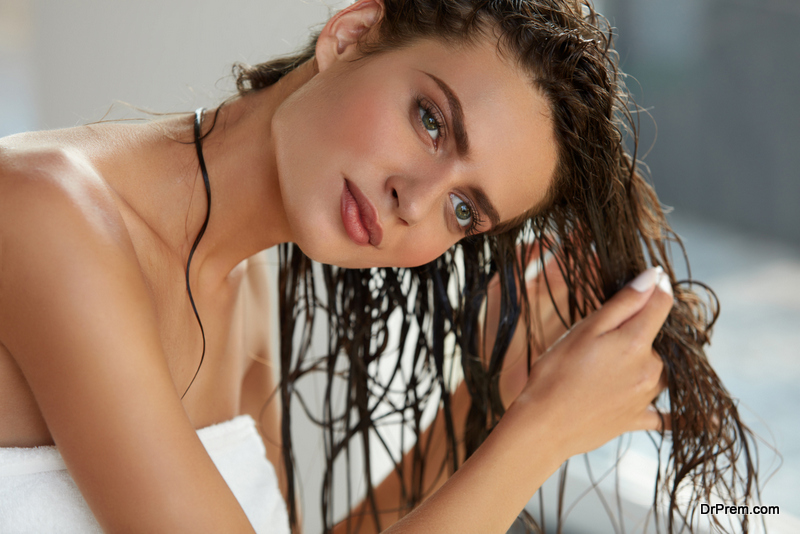 Curly hair is always very dry and need lots of moisturizer to give them weight and pull them down. A good moisturizing treatment will also help to reduce the volume of the hair and make them more manageable. You can either use a dry moisturizer like hair serums or leave-in conditioners. After washing your hair, you can also use wet moisturizer like conditioners. Curly hair needs lots of conditioner to give proper definition to the curls. You can also occasionally use deep conditioning treatment for better moisturizing. This will greatly improve the texture of the hair.
4. Do not scrunch your hair
Scrunching is important for styling of wavy hair. Curly hair does not need any scrunching. Scrunching will make your hair even frizzier. Simply, use the styling products and evenly distribute it all over the hair. This will be enough to give you a pretty hairstyle.
5. Apply styling products in wet hair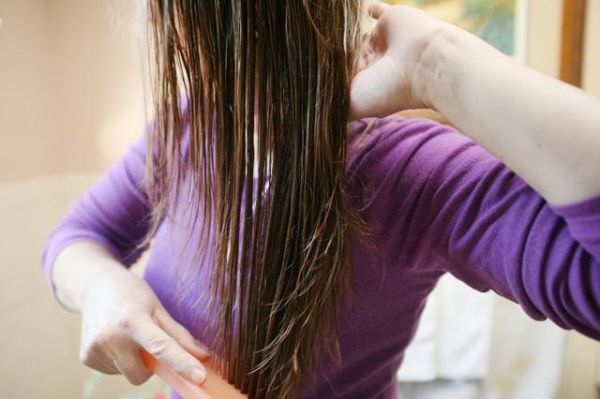 Curly hair needs proper styling. You have to use different styling products to achieve a beautiful hairstyle. Hair styling products work well when they are applied on wet curls. Do not use a towel to dry your hair. After washing, simply squeeze out the extra water and start applying the styling products. This will lock the curls and will prevent the hair from becoming frizzy.
If you let your hair dry without styling them, you will never be able to manage your curls. Before applying the products, remember to untangle your locks with a wide-toothed comb or simply with your fingers. Let your curls stay together. If you open the curls, the hair will seem frizzy.
6. Always use high-quality product
There are products that have been especially formulated for curly hair. The cheap products that you would find in the general stores will not give you good results. In order to enjoy a perfect result, buy products of a very good brand that really work. Only if you use good products, your curls will look shiny and gorgeous.
7. Divide your hair into several sections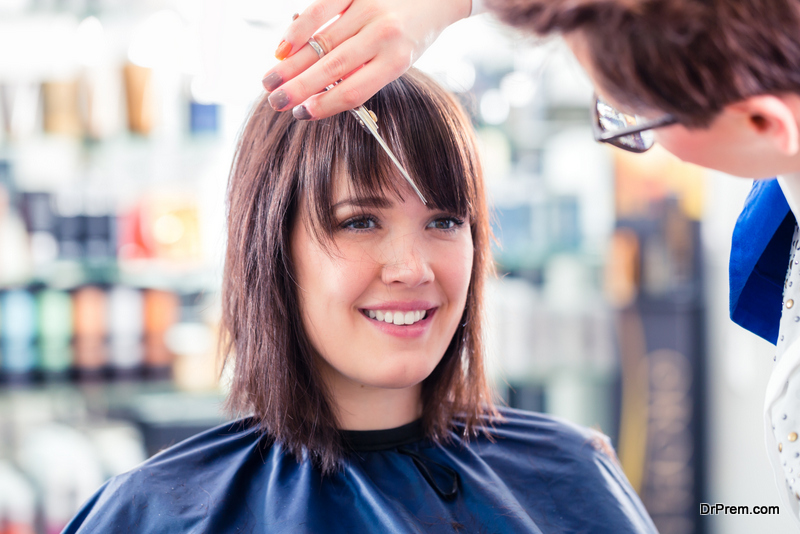 Curly hair is usually thick and has lots of volume. Application of any product to such a hair can be difficult. If you try to apply something to your hair as a whole, you will end up having unequal distribution of the product. The best way to distribute the hair equally is to divide the hair into several sections. Treat one section at a time. Meanwhile, tie other sections with a clip. Once the product is applied in one section, carefully move to the other section. This will help in an even distribution of product and thus will keep you hair healthy and beautiful.
8. Do not touch your hair after applying hair products
Hair products give a specific style to your hair. After you have applied the styling product to the wet hair and removed all the tangles, let your hair dry naturally. You can also use a dryer if you want. Do not disturb the style of your hair by combing or touching it unnecessarily. This will not only destroy all the styling, but also make the hair frizzy and unattractive.
9. Let your hair dry naturally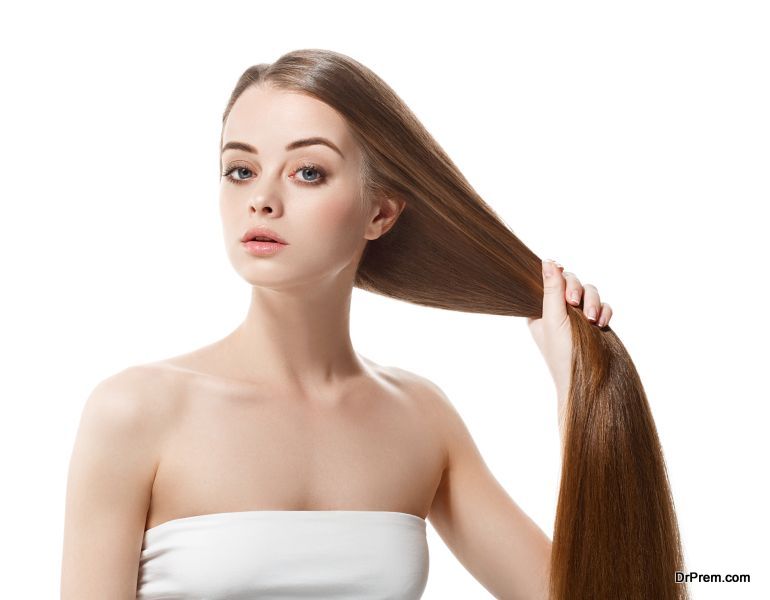 Natural curly hair is drier as compared to straight hair. In hurry, people always use a dryer, but the hot air is not good for your hair. It tends to steal all the moisture out of your hair. So, whenever possible, let your hair dry naturally. This will help your curls to retain their moisture. Lack of moisture can make the hair dry and frizzy. If you need to use a dryer, first set it at a low heat so that it does not make your dry. Use the dryer only until your hair is half-dry, because complete drying will snatch even more moisture.
10. Go for a cut
Curly hair is often not manageable after a certain length, so it is better to chop it off. Not all stylists know about curly hairstyles. Visit a salon that specializes in cutting curly hair. The styles for curly hair are very different form straight hair, so ask your stylist to advise you about the best hairstyle that can suit you.
Mythbusters: Detangling curly hair myths
Whether you have straight, curly or wavy hair, what you really need to understand is that your hair can make or break your face. That's right! This is precisely why, you need to style them properly and use the right kind of products to maintain them. Here, we are going to discuss about the many myths that people with curly hair live under. So, for example, if until now you thought that you can use just any shampoo to cleanse your curly hair or you can brush it immediately after the shower or even if you thought that you don't have to use conditioner for your curls, then think again!
1. Curly hair can be brushed straight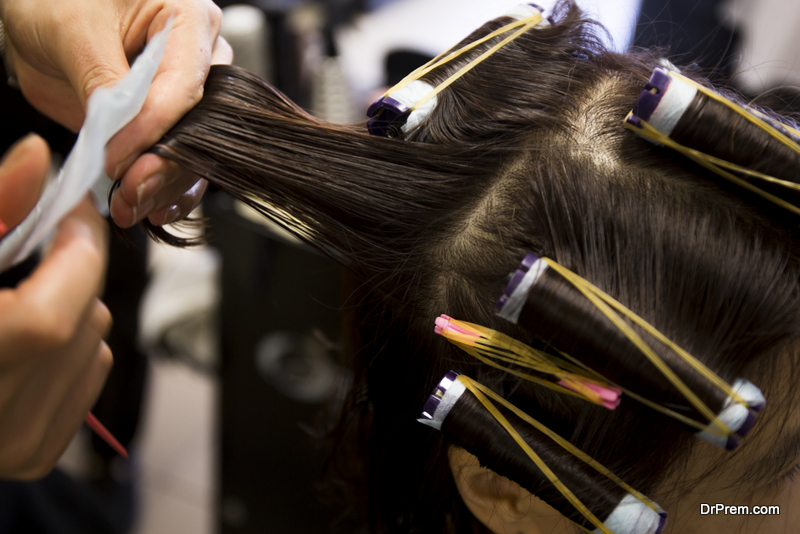 Illusion: Many people are of the impression that curly hair can be flattened or smoothed simply by brushing or combing it.
Truth: The fact is that by combing or brushing your curly hair you end up disturbing the natural form of the hair and also harm the hair strand's cuticle. As result, your curly hair breaks apart and you are left with nothing but frizzy and bad hair. Therefore, if you wish to have well conditioned and good looking hair, it is better that you utilize your fingers to comb your curls properly only when it is wet and use a high quality conditioner at the time of taking a shower. The conditioner will ensure that your fragile curly hair does not break and continues to shine after the bath. After you have stepped out of the shower make sure that you apply gel that neither contains alcohol nor silicone gently on your wet curly hair. This will work wonders for you as it will help you retain the natural form of your curls.
2. You can comb your curly hair immediately after the shower
Illusion: People with curly hair are of the view that once they have finished taking their shower and shampooed their hair, they can comb through their wet hair.
Truth:While combing your hair is a good habit, what you also need to understand is that once you have applied conditioner on your wet hair and finished washing it, you should not touch it until it is completely dry. This is because, if you touch your hair before the curls have formed and before it is dry, then you create the same amount of friction as that of a brush. This causes the curls to disperse and makes it frizzy all over again. Hence, it is advisable to wait until your wet hair is dry.
3. You can use any shampoo made for curly hair
Illusion: People who have curly hair are of the idea that they can use just about any shampoo that suggests that it has been specially made for the curly hair.
Truth:Shampoos manufacturing companies that claim that they have made special shampoo for those who have curly hair, generally use very harsh and strong detergents, known as sulfates, to make it. The very nature of Sulfates is to form foam, which eventually takes away the oils of your hair, leaving it frizzy and unmanageable. Given that naturally curly hair is dry, you will have to make every effort to retain the oil produced by hair or else you will have no other option but to deal with really frizzy and dry hair. Therefore, it is advisable that you clean your hair with shampoos that are 100% free from sulphates.
4. It is not necessary to use conditioner
Illusion: Another illusion that people having curls live under is that they think of conditioner as just an option and not a necessity.
Truth:Conditioner is a must for people with curly hair. This is because conditioner helps in hydrating the fibers of curly hair, which further helps it in retaining the moisture so that the hair is less frizzy. Curls have pores in them and only a good conditioner can fill these holes and keep it soft and smooth.
5. Wash all the conditioner from your hair properly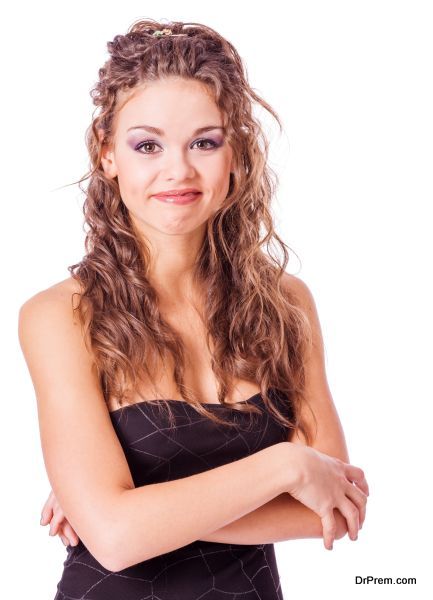 Illusion:One of the biggest myth that people with curly hair and even the ones who have straight and wavy hair hold is that they feel that it is important to rinse the hair thoroughly after applying conditioner to the hair.
Truth: Whether you have curly or any other type of hair, it is extremely important to leave some conditioner on your hair while you are rinsing it. It is in fact a better idea to leave extra conditioner on your hair, in case it is dry or you have tights curls. The bottom line that you need to remember here is that the more frizzy, dry or curly your hair is, the more moisture will be required by it, in order to keep it well nourished and free of frizz.
6. Curly hair cut is no different
Illusion: People with curls believe that they don't need to follow any specific rules when it comes to hair cut and their hair can be chopped in the same way as that of people who have straight hair.
Truth: Curly hair is very different from that of straight hair and it is important to cut it only when it is dry and not when it is wet, like in the case of straight hair. A simple logic behind this is that wet curly hair shrinks back to its usual form once it is dry. Hence, if you had initially cut your curly hair when it was wet, then it will contract back to a completely different size/length the moment it dries. This will affect your overall appearance too.
7. It is easy to maintain curly hair in comparison to other types of hair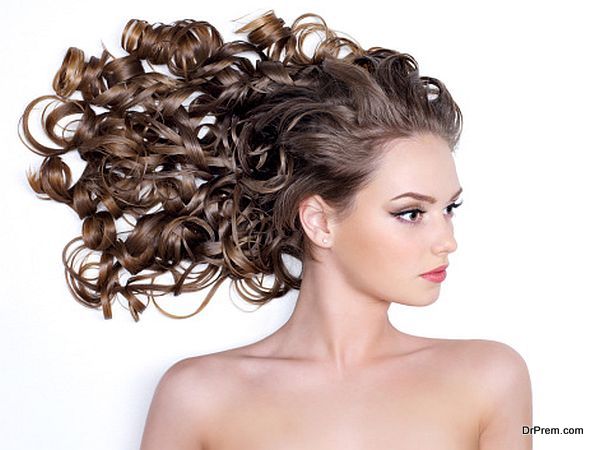 Illusion:Men and Women who have curly hair live under the impression that their curls are way too easy to manage in comparison to the straight or wavy hair.
Truth: While maintenance of hair is something that totally depends on an individual's needs and desire to look after it, what you must also understand is that curly hair has its own set of requirements. One requires a lot of patience to handle and clean and take good care of it on a regular basis. So, while curly hair is not easy to maintain, straight and wavy hair also require regular maintenance.
8. Curly hair is not very long
Illusion:People with curly hair often think that their hair is just about the length that they can see and not longer than that.
Truth:If you could flat iron your hair, you will find that your hair is much longer than what it actually appears. So, if you stretch your hair, then you would realize that your hair is long. Curls have a natural tendency of shrinking or contracting and therefore their actual length is not easy to determine, until they have been stretched.
Summary
Having the perms on is a great look which seems all fun but it can be sometimes difficult to maintain it if their is a lack of knowledge about the before, after and during procedure details.Good and healthy hair adds to the personality of the person. It is therefore important to do everything to make them healthy and shiny. With extra little care, one can achieve that lustrous hair one always wanted.Remember, be it curly hair or straight hair, only a proper hair care can help you to achieve soft and shiny mane. You can hear many people cursing their curls. If you follow the tips mentioned above, you will soon love your curls. Curly hair needs a lot of care, but once you start caring for it, it will lovingly forgive you and transform into smooth and glossy ringlets.