"Hair Perming" is a procedure in which a wave, called as perm, involves the use of chemicals and does the breaking and reforming of the hair bonds. The hair is washed properly and made to wrap around a perm rod. Next, is the application of waving lotion with a base. A sort of chemical reaction takes place with the application of solution which softens the inner structures of the hair. The hair first starts to swell, then stretch a little, softens, and then slowly molds around the shape of the perm rod. Though perms lend volume to your hair, it might not suit you always. Here, we have listed a few ways to un-perm your hair.
4 Ways to straighten or un-perm your hair
1. Repeated washing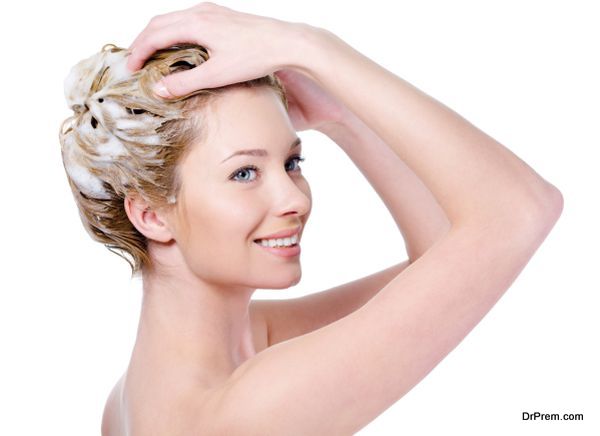 First, start with washing and shampooing of the hair thoroughly. If the hair was permed four days back, then it's better to wash the hair a few times. Use shampoo (straightening shampoo) and conditioner to straighten the hair and remove the perm chemical. Do it repeatedly. Do not use any chemicals (using of a relaxer). The repeated washing will eventually remove the perm, soften your hair and you can get the natural hair texture back. Avoid dyeing and coloring your hair when you already have a perm. It harms the hair roots. Shampooing your hair right after a perm wouldn't take the curls out; it only loosens them a bit.
2. Visit to salon
If you had it done at a salon, then go back and let them know that you're not happy with what you've had done. They can provide you with their own options. It's better to make a visit to the stylist before you do something all by yourself, regarding the usage of chemicals, straighteners or relaxers as this can result in hair damage. If possible ask your hair stylist to treat your hair with a chemical relaxer. It's better to get it done under professionals only. It is applied to the hair which eventually softens the cuticle and makes it straight. It gives good result but can also leave the hair damaged. Ask the stylist to give you the aftercare tips.
3. Using Re constructors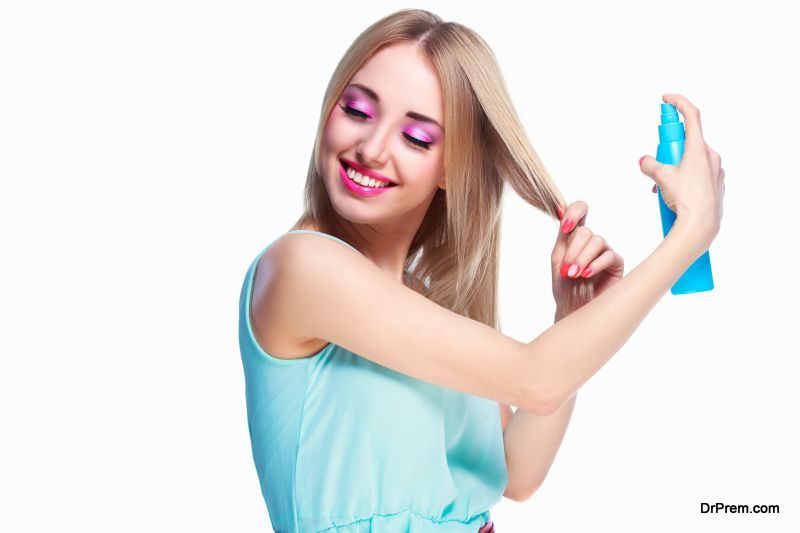 This treatment is a good option. Their usage helps in treating the hair to become more softer, protects from further damage and reconstructs the breakage that would have happened by using of any chemicals.The re constructors are made up of a concentrated blend of keratin amino acids, botanical oils, and vitamins. It helps in restoring the strength and softness of the hair. It is used after each shampooing until the hair gets back to its original form under healthy conditions. It also helps in preventing breakage and split ends, protects the hair and helps in adding bounce and body for easier styling in future.
4. Hot oil treatment
Take oil preferable olive or coconut and heat them in stove or microwave. Take some cotton balls and soak them in the hot oil. Gently massage the hot oil into your hair with the help of cotton balls. Make sure you rub the balls properly at the roots. Brush the hot oil through your hair. This will help the oil to reach the hair follicles. The hot oil helps relax curls. Then wrap the oiled hair either in plastic, or wear a shower cap or wrap a towel over top. Leave it as long as possible. If possible leave it overnight. Shampoo and wash properly the next day. Repeat for two or three times. The oil will pull the perm out.
Easily available products to straighten or un-perm your hair naturally
Straight hair always looks trendy. Most of us desire for smooth, silky and straight hair. Permanent straightening from salons can help you get that, but only for a year. After that, you will have more bad conditioned hair.There are few ingredients in your kitchen that can straighten or un-perm your hair permanently and naturally.
Coconut milk and lemon juice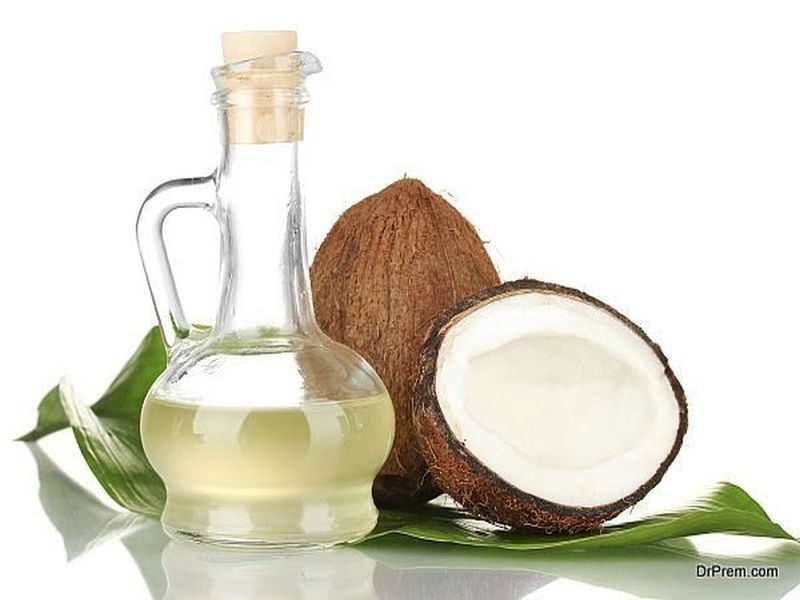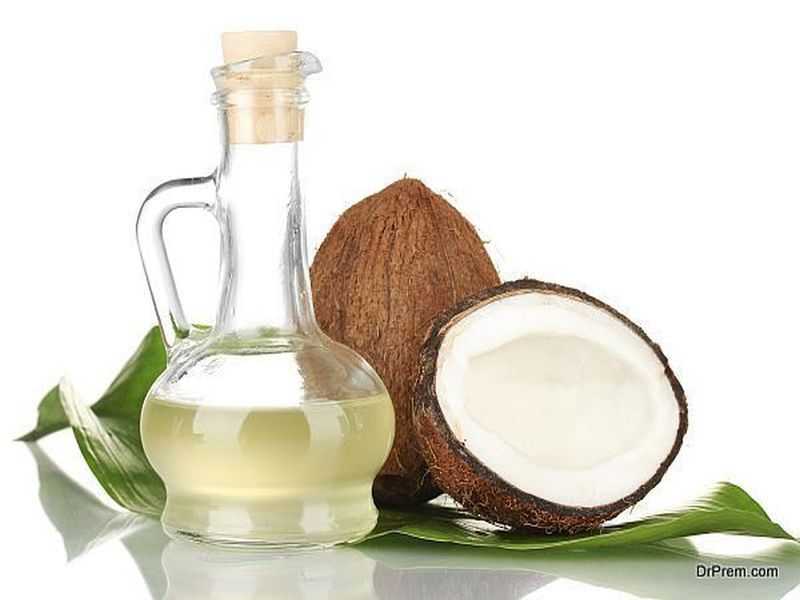 Mixture of coconut milk and lemon is great for making hair straight permanently. Pour milk in bottle and add squeeze half lemon juice into it. Refrigerate it for some time. Now take bottle out and spray it all over hair. Spray from roots to end and covering all hair. Let it sit for twenty minutes and then shampoo hair. At last, condition your hair. It will make hair smooth, shiny and straight.
Eggs and olive oil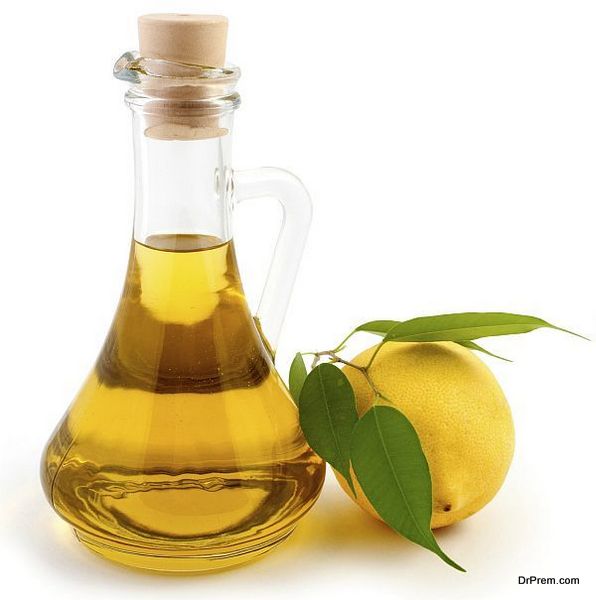 Egg is a good conditioner for hair and olives are excellent hair protectors. You can prepare this hair mask at home. Break two eggs into some olive oil, and mix them properly. Apply it on hair and leave it for an hour. It will not only straighten hair but will make it smooth and soft.
Milk and honey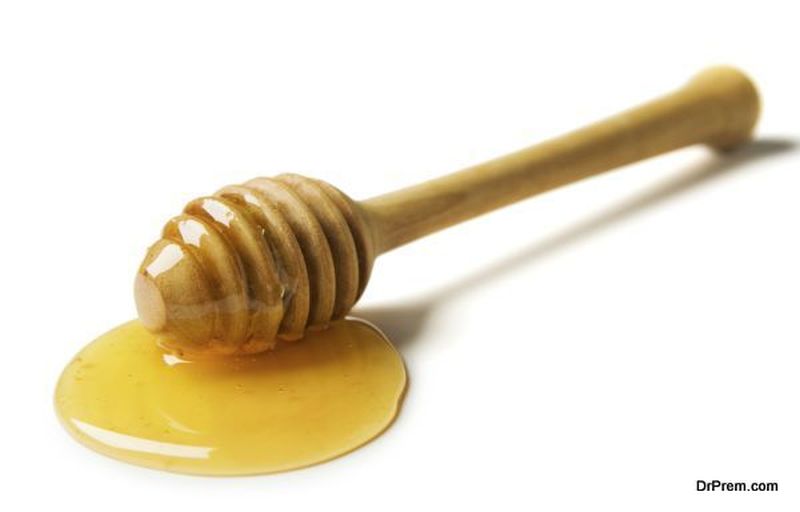 It is another good conditioner for hair. Take one cup of milk and add two tablespoons of honey to it. Mix it well. Apply well on hair and leave it for two hours. Then wash thoroughly. It creates wonders to hair making them smooth and silky. These are good ingredients to straighten hair.
Regular hot oil treatment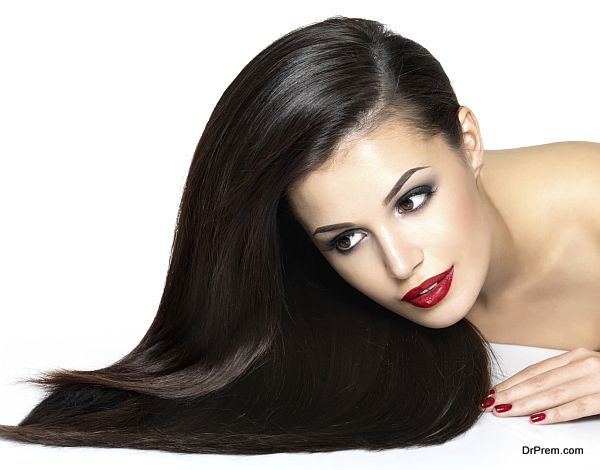 Regular hot oil treatment can make hair soft and sleek. Mix two oils together; coconut oil and olive oil are the most preferred choices, though you can replace olive oil with almond oil. Mix it and apply on hair. Let it sit for two hours. Wash thoroughly with shampoo after the application. It straightens hair making them soft and silky.
Vinegar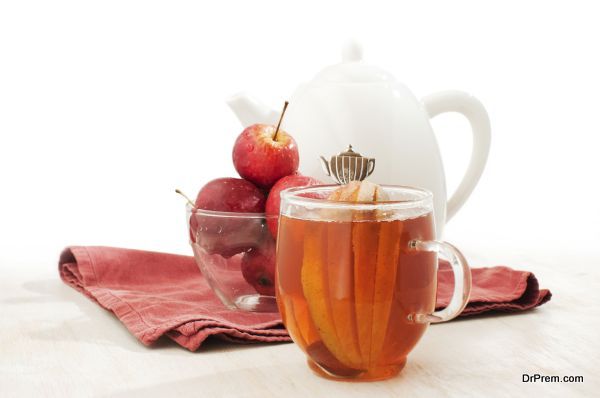 Vinegar is an excellent product for straight hair. After washing hair, add few drops in water filled mug, mix it, and wash hair strands with this water. Leave it for some time then wash with clean water. It will make hair straight, adding extra shine to them.
6 Hair straightening methods
Hair style forms a significant part of the over all look. Straight hair is an evergreen and trendy hair style. It can match up the requirements for both formal and casual look. Hair straightening can be either done at home with the help of flat or can be styled accordingly at a hair salon. Here are a few popular hair straightening methods that will help to straighten or un-perm your hair.
1. Brazilian Hair Straightening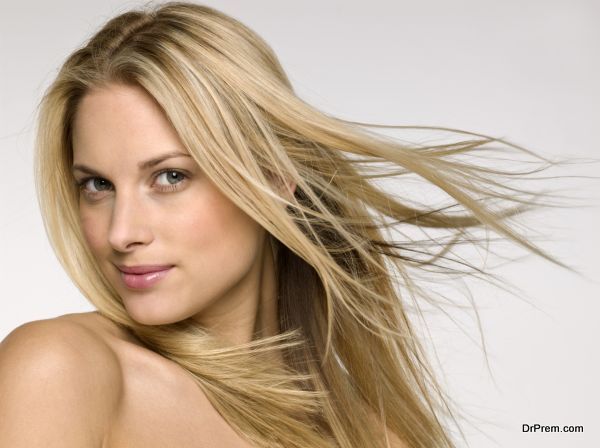 Popularity at its highest. As you know, it gives a silky glow to your hair with the help of a crystallized protein called keratin. The results can last for 3 months and you have to do it again for a new fix.
2. Japanese Hair Straightening
This is a costlier hair straightening technique for you in the market, but the result can stay for 6 months, if you care enough. It could give the cutest hairstyle for you. You can retain short hair or long hair, but your hair is straight.
3. Flat Irons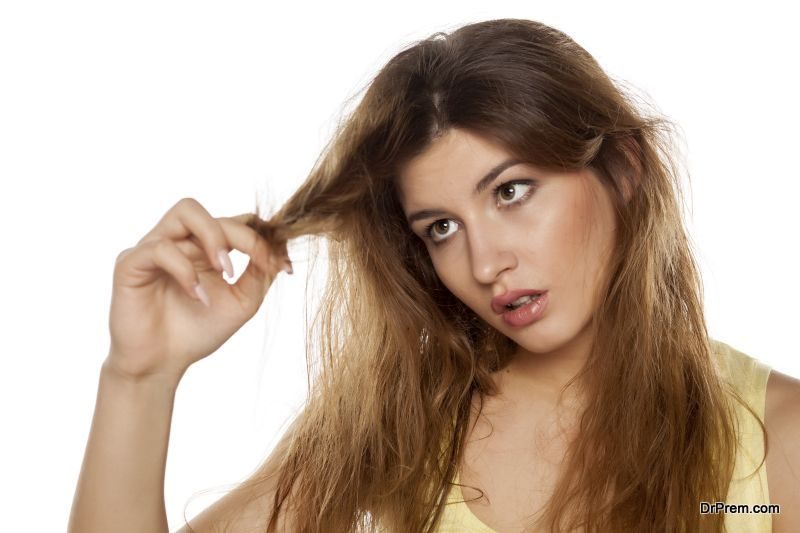 It is an inexpensive technique as compared to the other approaches; and flat iron technique is the least damaging to your hair. Moderate heat and thermal protection can reduce damage to your hair. The thermal protection spray contains hydrolyzed wheat protein polysiloxane copolymer that reduces the cracks on your hair.
4. Ceramic Plates
You can go further with ceramic plates as it reduces the split ends that frequently occur during heating process. Not only there is an added advantage of one stroke, it also heats quickly and evenly. Above all, you can adjust the temperature according to the texture of your hair. You have to condition and dry your hair prior to treatment. You have a choice to use a small width plate for short hair and a wider plate for long hair.
5. Blow Outs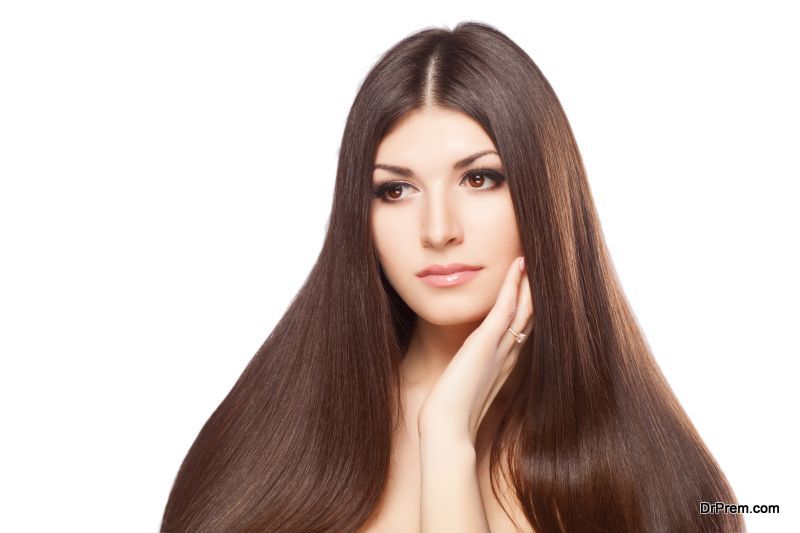 When you look for hair treatments, look for affordable ones. Why? You may want to try the same treatment again. This is the most affordable and simple hair straightening technique. And you know that it is less damaging; a thermal protection spray is recommended for blow out.
6. Silicon Creams and Styling Products
This is a wonderful technique you can try at home. You may not see a heating mechanism. Silicon creams for all hair types are available in salons. The best part of this product is that the structure of your hair remains unaltered. You need damp hair for chemicals like dimethicone or cyclomethicone to work effectively. Once you apply the silicon, brush your hair straight down to have a straight hair. You will be amazed to know, it will last until you wash.
Useful tips for transitioning of hair
If you want your natural hair back but at the same time you do not want to chop and trim, then transitioning of hair is a good solution. Though you may have to patiently wait for a long time this method will surely help you get back your natural hair. Here are some do's and don'ts for transitioning to natural hair.
Do not use hair dyes and texturizers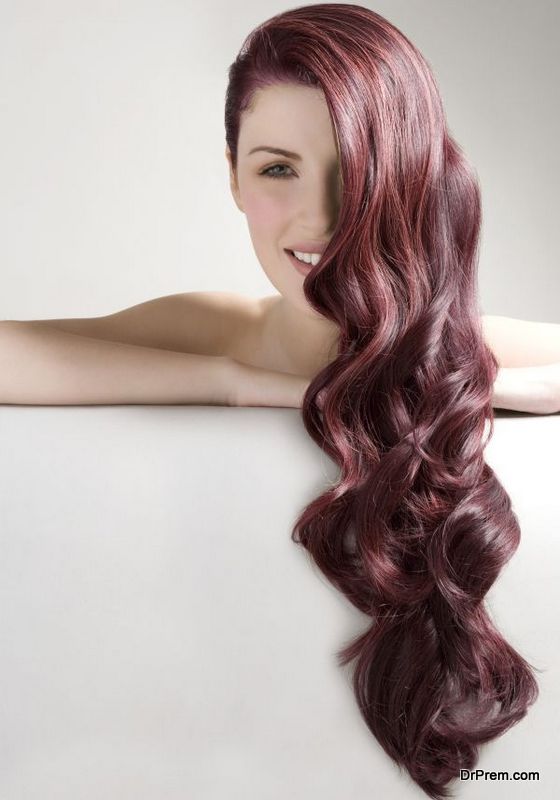 Keep in mind one thing that when you begin the process of transitioning your hair, you have both your natural hair and the hair which was subjected to treatment. Therefore, if at this stage you make use of hair dyes and texturizers then there is a fair chance that the transition process will get prolonged. It has been found that hair dyes and texturizers can actually straighten your hair.
Do not subject hair to too many treatments and styling
Avoid pressing and heat treatment to the hair at the time of transitioning of hair. These treatments will only make the hair more fragile. Your hair will break and get damaged. Also, avoid brushing and combing your hair too much. This will also lead to breaking of hair. Keep your hair style as simple as possible. Select one in which you do not have a comb or brush your hair much.
Do not try and match new hair with the texture of old hair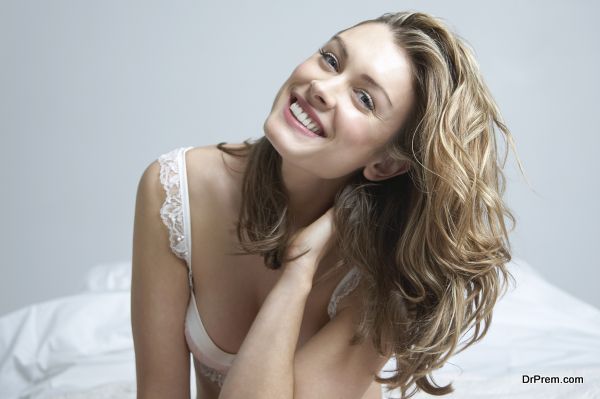 You want your natural texture back. So do not try and match the texture of the new hair with the old ones. In fact, do just the opposite. Try out rollers etc. so that the texture of the straight ends matches with your new curly hair. While doing this do not subject hair ends to excessive wear and tear as this can lead to hair breakage.
Keep your hair hydrated
Remember that your new frizzy hair will be very dry. Therefore, keeping it hydrated is a must. Make sure that you drink plenty of water. Also make sure to use a moisturiser. But use only a water-based moisturiser. Also, when you are styling your hair, keep your hair damp so that there is less breakage of hair.
Deep conditioning may be needed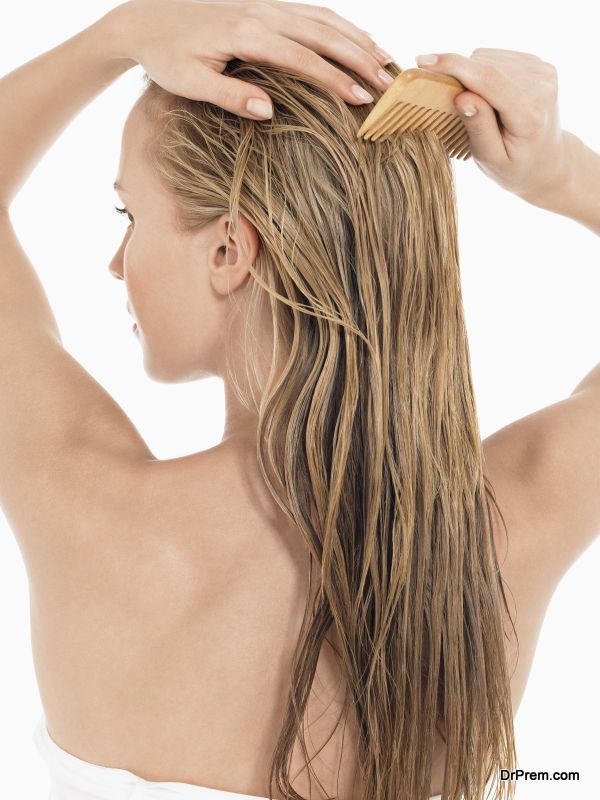 Due to the presence of two textures, your hair will be pretty weak during the transitioning phase. You can strengthen your hair with some good quality deep conditioners. It will be better if you can make use of protein rich conditioners.
Have patience and ignore comments
You need to have lots of patience as this transition of hair is going to take lots of time. In some cases, it can even take a year or two. You need to keep trimming the straight chemically treated hair ends from time to time. When you have no straight pieces of hair remaining then it means that you have your natural curls back. You may become the target of some nasty and negative comments from your near and dear ones. Just ignore those comments.
Eat healthy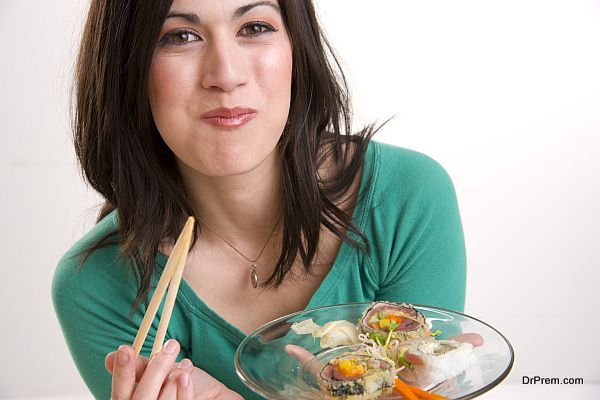 Have a healthy and wholesome diet which will help you get back your natural curls which are strong and healthy. Make sure that you include lots of fresh green vegetables, fruits and lean protein in your diet.
Avoid products that dry your hair
You just cannot afford to use products which will dry your hair. Make sure that you use shampoos which do not contain sulphates as these chemicals can lead to drying your hair.
10 Hair care tips for dry hair
Dry hair usually grows thick at the root and thin out at the surface, which brings about the possibility of having some split ends. Dry hair may be natural. It might be caused due to some medication, or lack of proper balanced diet, but no matter what the reason is, if your hair snap off easily while combing or brushing, chances are that you have dry hair which would need to be treated with care. Don't worry, there is help at hand with these simple hair care tips. Read on to revive your dry and damaged hair.
1. Be careful with shampoo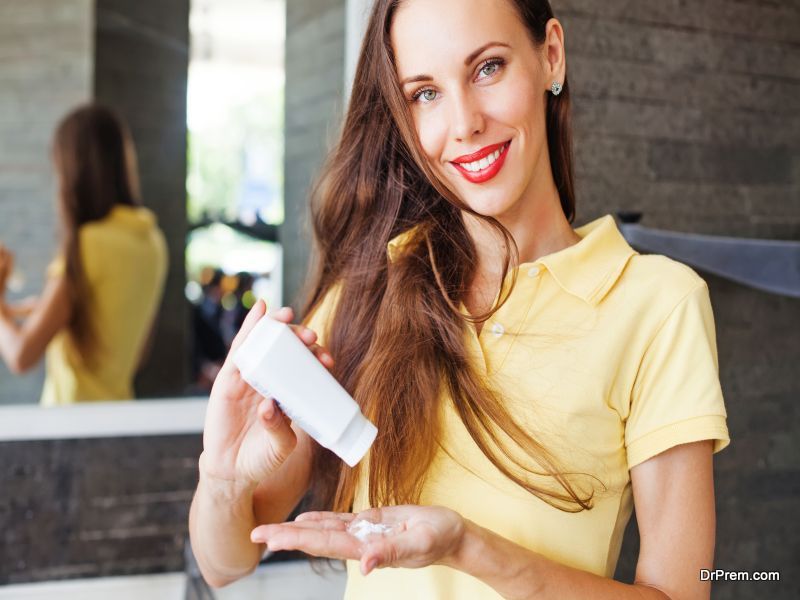 Almost all hair experts agree that frequent shampooing is one of the primary reasons responsible for frazzled and dry hair. It is true that shampoos basically cleanse out the hair sweat, dirt and excess oil, but its also true that while doing so, shampoos often act as harsh detergents, which also wash away all the natural hair oil leaving, the hair and scalp dry. Alkaline shampoos are said to be harmful for people with dry hair. Even if your shampoo is gentle and satisfies all the conditions, it is not advised to use a shampoo more than three times a week for good results.
2. Be kind and brush softly
Dry hair is already devoid of its natural ingredients, which makes it very fragile. The chances of breakage of such hair are almost double, compared to normal hair. It is hence, advised to always be kind and gentle to your hair at all times and even on a frustrating day, when you would like to pull your hair apart. Jokes apart, using fingernails can also damage the weak dry hair. So, instead of using fingernails, you should gently rub your scalp with your fingertips, that would actually stimulate the oil glands in the scalp.
3. Use conditioner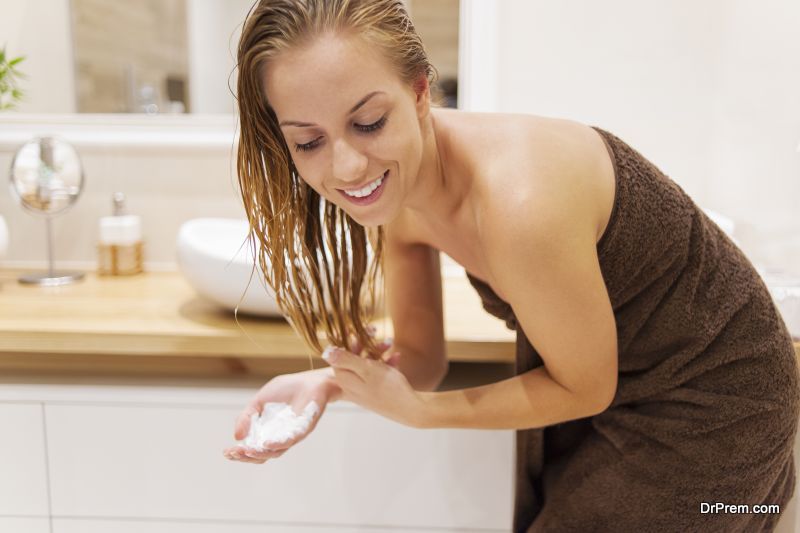 The usage of a gentle conditioner is often recommended by doctors and hair experts because a natural conditioner, not only brings back the shine to the hair which has been under the influence of harmful chemicals of a shampoo, but also, helps in retaining the natural nutrients of the hair. Having said that, remember not to use the conditioner on hair near your scalp, as the sebaceosu glands naturally oils the scalp.
4. Use oil regularly
There is nothing as nourishing as a warm oil massage, which is true for a body, as well as, for hair. Remember how rejuvenated you feel when you come out of a spa, or after undergoing a session of body massage! The same goes true for your hair as well. In fact, dry hair needs more oil nourishment than normal hair. Over-the-counter, hot-oil products are available, which you heat and place on the hair for 5 to 20 minutes. However, you can try leaving the oil overnight for good results, as it takes time for the hair and scalp to absorb the nutrients from the oils.
5. Don't blow dry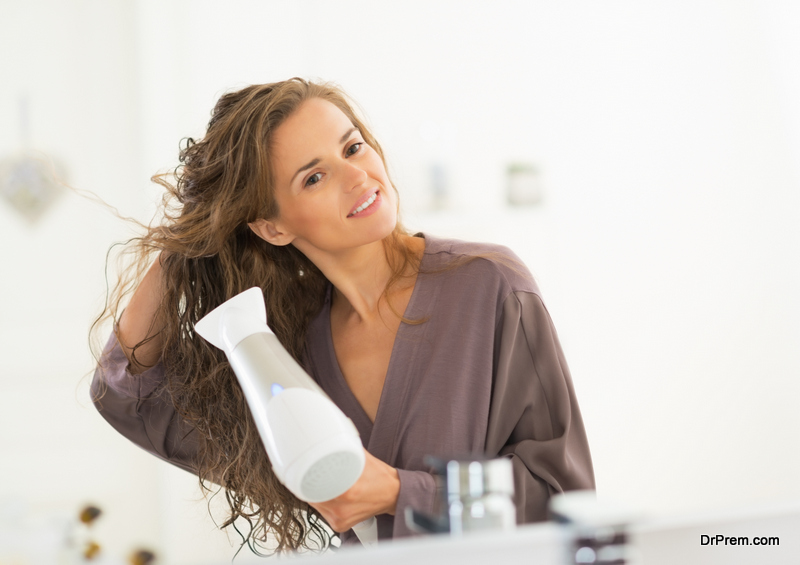 The use of blow dryers and hot combs should be avoided at all costs because they would damage your already dry and brittle hair. While heat would make the hair dry and devoid of lubrication, stretching the already fragile dry hair can cause breakage.
6. Use vinegar
If you are not keen on using any man made conditioners, you can surely try Vinegar, which is a great natural conditioner. It would improve the cleanliness and bring the shine back to your hair. Massaging full-strength vinegar into your scalp 2-3 times a week before you shampoo would help control dandruff, as well as, remove the leftovers from gels, sprays and shampoos.
7. Apply eggs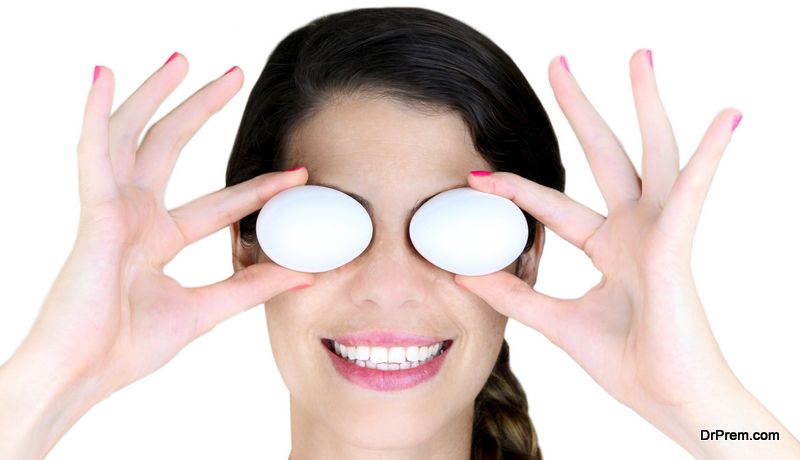 Eggs are also one of the best available natural conditioners, that bring back the shiny luster even to the most badly damaged hair. To treat damaged dry hair, experts suggest rinsing hair with a mixture made up of white egg and lukewarm water, followed by lathering it into your hair for good results before washing it off. The mixture should be allowed to stay on your hair for a minimum period of 30 minutes before shampooing it off.
8. Use steam baths
Steam baths are like a double-edged sword for many types of hair, especially for people with dry and damaged hair. If you encounter trouble with your hair, then you may go for taking a steam and it is quite effective. So, steam-bath could be an excellent solution to get rid of dry hair problems.
9. Avoid hair colors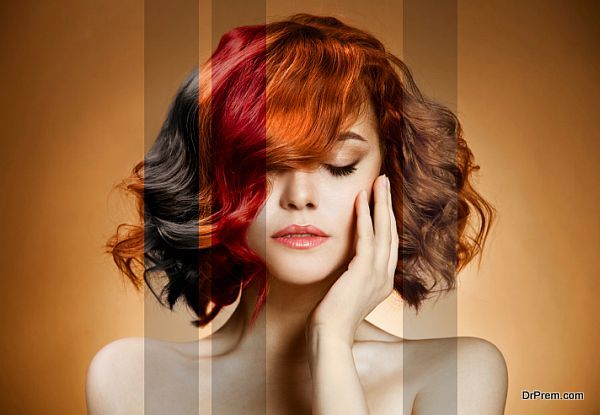 It is a fact that over 50 million women in the US dye their hair regularly and the number only increases each day as most of us start doing so, when we see even a streak of gray hair. One of the main chemicals in most of the hair dyes is ammonia that, not only saps out the nutrients from the hair, but also, acts as a catalyst for hair loss. Experts suggest using natural hair colors devoid of ammonia, that are gentle on the scalp, as well as, on the hair.
10. Diet
Remember that healthy hair, not only depends on the external factors as discussed above, but also, our diet and the amount of water we drink. Staying hydrated is one of the most simple and effective remedies for many diseases. Apart from being hydrated properly, take regular dosage of B vitamins such as Biotin, Inositol, Folic acid and minerals, such as, Magnesium, Sulphur and Zinc, which are believed to be very helpful for the health and growth of hair.
Summary on straighten or un-perm your hair
People often love straight hair. We do many treatments for making them shiny and sleek. Natural remedies will not cost much and never damages hair. It adds quality to hair. So set ready to have straight, shiny and sleek hair at home.Follow these simple tips for a smooth transition process of your hair. The key is to keep your hair hydrated, avoid breakage and to be positive. The time taken for the transition will vary from person to person.