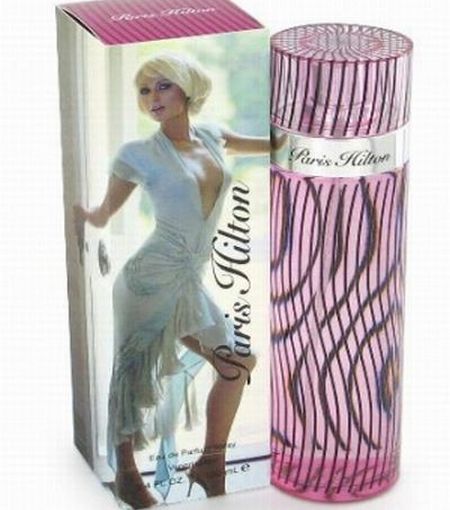 Paris Hilton, the renowned American socialite is known for being a model, actress and the affluent heiress of the Hilton Group. In 2004, Paris, the great granddaughter of Conrad Hilton ventured into the fragrance business in conjunction with Parlux. Her debut fragrance, Paris Hilton for Women became an international best-seller. The partnership runs successfully till date as Paris continues to deliver quality fragrances and remains one of the most popular celebrity-endorsed brands. Over the years, Paris also collaborated with perfumers Jean-Claude Delville, Mane, James Krivda, Honorine Blanc and Steve De Mercado. Below are some choices from the Paris Hilton perfumes line up.

1. Paris Hilton by Paris Hilton (50 ml)
PRICE : USD 36.1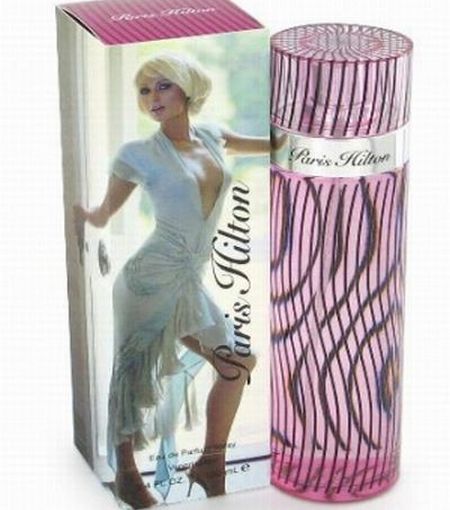 This name does not need any announcement as everyone is familiar with the renowned actress, model, and heiress.This perfume was introduced in 2005 as her debut perfume. It's an exclusive ladies perfume. This lavish perfume was designed by Demercado and James Krivda who added a blend of apple, orange and melon to impart seductive and voluptuous impact to it. The heart of the perfume has been created mixing jasmine, lily, freesia, tuberose, mimose etc. Musk, oak moss, intensive sandalwood and ylang-ylang have been used to prepare base notes of this perfume.
USP
It is well known for having sweet, floral, pure and opulent fragrance.
PROS
It comes in packing of 30ml, 50ml and 100 ml to suit your preference and budget.
It's a nice passionate perfume for everyday wear as well as for romantic evening outs.
2. Heiress by Paris Hilton (3.4 oz)
PRICE : USD 29.29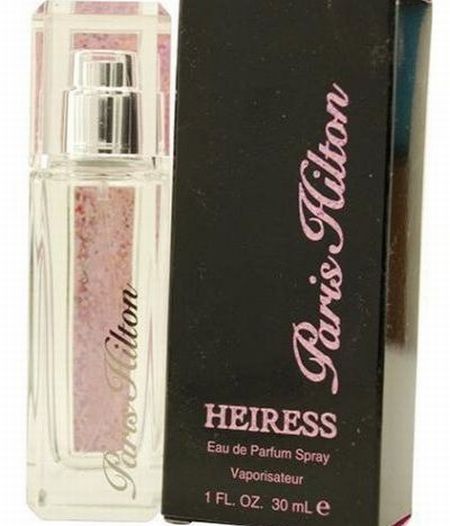 This perfume was introduced in 2006 exclusively for women. It has been aptly dubbed after Paris, granddaughter of Conrad Hilton and heiress of Hilton Hotels. Its fragrance is best to make you feel delighted and sparkling. The main fruity ingredients include juicy peach, orange, mimosas, champagne with hearty fragrances of jasmine, grenadine, ylang-ylang, Tiare lily and honeysuckle. Promising impact is also imparted through violet leaf, Tonka and woody notes. Its bottle has been designed by Henry de Monclin and it is also available in various suitable sizes.
USP
Its fragrance has got passionate juicy impact of orange burst and succulent fruits.
PROS
It has got a sweet long lasting impact to keep you fresh and blooming throughout the day.
Its flowery impact makes it suitable for casual as well as formal occasions.
3. Fairy Dust by Paris Hilton (3.4 oz)
PRICE : USD 32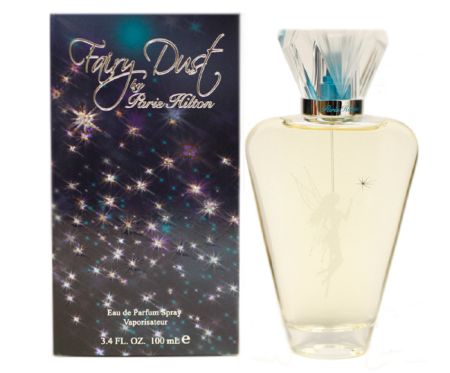 This splendid fragrance was launched in 2008 as a women perfume. It was the fifth perfume in the collection for women by Paris Hilton. This perfume was made in corporation with Mane US. This enigmatic perfume stirred the public and became extremely famous. The main ingredients of this mystical perfume are pink peony, patchouli, orange blossom, cashmere musk, spring gardenia, water lily, peach and many more similar succulent fruity ingredients. It opens with sparkling aroma and spreads like a blooming scent. It is quite delicate and soft, making it perfect for all day long application.
USP
This seductive perfume has a magical white floral fragrance that lasts all day long.
PROS
This fragrance is perfect for everyday wear.
It forms a nice gift item to present.
4. Just Me by Paris Hilton (3.4 oz)
PRICE : USD 24.29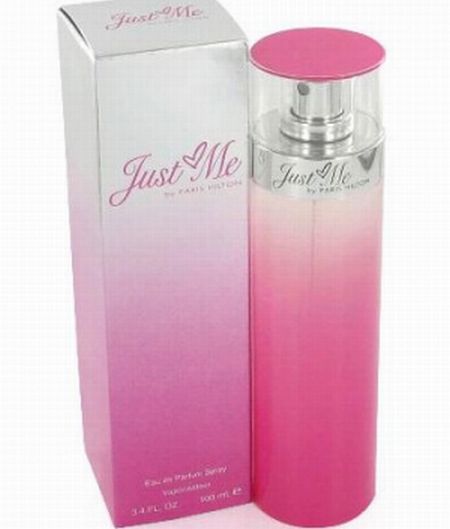 This mesmerizing fragrance was introduced to the chain of Paris Hilton perfumes in the year 2005. It has a very trendy and stylish fragrance. This perfume has been created keeping charming and glamorous personality of Paris in mind. The scent of the perfume is as seductive as its name. It contains chic notes of cocktail flowers and fruits that help keeping you rejuvenated. It becomes impossible getting unnoticed wearing this perfume. This perfume has been created by Steve Demercado and its main ingredients include freesia, pink pepper, powdery violet, iris, white rose, ylang-ylang, juicy bergamot etc.
USP
Sensuality is imparted by blending musk, sandalwood and gentle notes of vanilla.
PROS
It comes in a cute pink colored bottle available in various sizes of 30ml, 50ml and 100 ml.
5. Can Can by Paris Hilton (3.4 oz)
PRICE : USD 34.29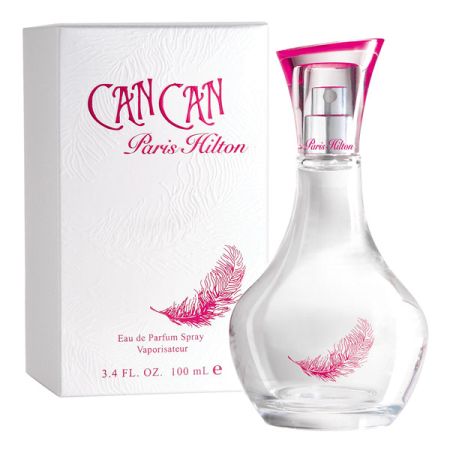 This was the fourth perfume in the fragrant collection of Paris Hilton. It was introduced in the year 2007 by Jean-Claude Delville. The inspiration for this perfume was taken from film Moulin Rouge and the famous song Lady Marmalade. It has a pronounced floral and fruity fragrance with oriental touch. It is sweet yet sensual. The effect of wild orchid and orange blossom makes it refreshing. Other ingredients like amber, soft musk and woods also play important role in making its fragrance mesmerizing.
USP
The blend of black currant, Clementine blossom and nectarine impart rejuvenating impact to this perfume.
PROS
It has got a light touch and soothing effect to keep you fresh all day long.
It comes in a very attractive glass bottle.
6. Siren Paris Hilton (3.4 oz)
PRICE : USD 55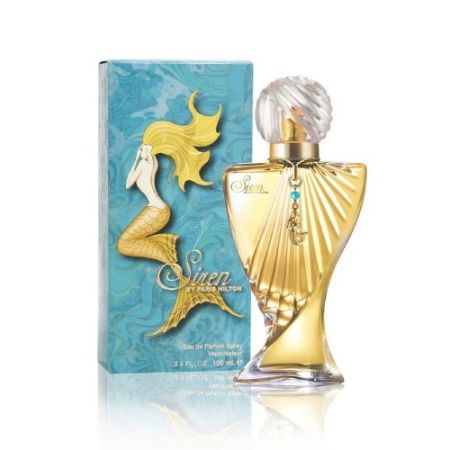 Silent and sweet notes of apricot nectar, honeysuckle, vanilla, creamy musk, mandarin, frangipani, water lily and sandalwood aromatically blend in this desirable elixir of fragrances by Paris Hilton. It also carries a trail of ethereal beach sort of whiff. The opening of the scent is sweet and fruity, thereafter it takes to a rather indistinct floral flavor, something characteristic of a bouquet. A creamy coconut orchid tone evens out the flora. As siren settles on the skin, the floral tones quiet down and what remains is a warm fusion of candy, vanilla and cream over a wooden musk.
USP
The perfume comes in a gorgeous glass bottle featuring an array of successive folds, giving the bottle an appearance akin to a mermaid.
PROS
Paris Hilton Siren was developed by perfumer Honorine Blanc.
It has a very vibrant feminine fragrance.
7. Tease Paris (3.4 oz)
PRICE : USD 60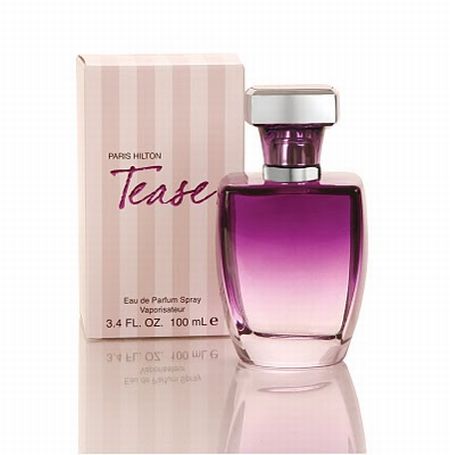 The essence of 'Tease' is reminiscent of the 2009 'Siren'. It's packed with a similar fruity-floral blend but the overtone is contemporary which is the point of distinction between the two scents. It's fresh, smooth and light. The opening of the scent is predominantly peachy and sweet. The tones which can be made out with some reasonably close examination are of Fuji apple, white peach, bergamot, sunny sea mist accord, frangipani, night blooming jasmine, tuberose, amber, blonde woods and warm sand. The finish of Tease is characteristic of pale, musky woods and a slight hint of warm sand. The predominant scent is summery and not beachy. The wear time of the scent is decently long lasting and gets weak only after an extended wear in a day.
USP
Tease has a subtle fragrance and is not overpowering at all. It is Ideal for extended wear.
PROS
It comes in a highly aesthetic bottle which is tinted purple.