Holiday season is here and so is your chance to look exotic and unique. This is the time of the year when you can go ahead with a new look easily. Looking mysterious and exotic is a cinch once you get the hang of it. Open yourself to experimenting with your look till you get it just right. Check out these great tips to look exotic with makeup.
How to look exotic with makeup
Dye a darker or lighter hair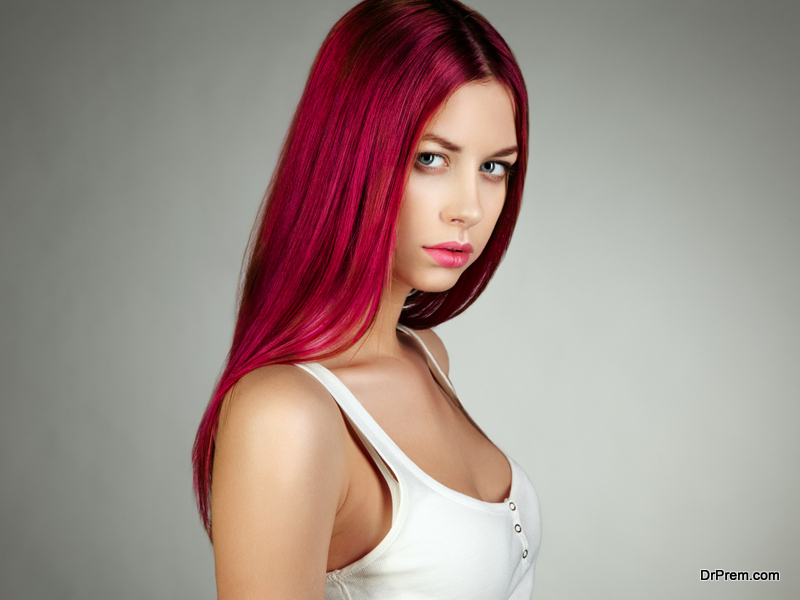 To look exotic with makeup, change the color of your hair. Make a drastic change. If you have dark hair, then dye it blond or red or get some interesting streaks. Dyeing hair in a different color will make you feel different and exotic instantly.
Try out a peroxide blonde or midnight black or strawberry blonde or even ombre hair which fades from light to dark or dark to light.
Get extensions
You might have seen the most exotic looking women having fantastic hair. Hair extensions afford many possibilities for you to explore new hairstyles, or just enjoy the long hair. You could go for clip on extensions also. But remember that extensions take a lot of work, so be ready to work hard to maintain your extensions. Go to only an experienced stylist to get extensions put in, as they have to be put in correctly. Extensions look well even if you are black or any other skin tone.
Change your hair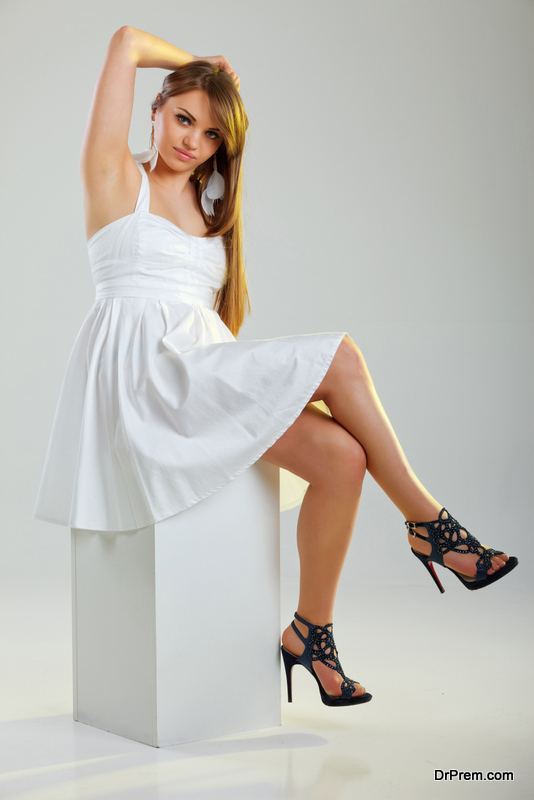 Your hair is one of the most recognizable aspects of your present look. People usually tend to stick to the same hairstyle if they think it suits them and are afraid to experiment. If you have had long straight hair for years, or wavy hair then go for a radical hairstyle change.  Some of the styles you can try out to make yourself look ethnic are pin straight hair, bouncy hair or a perm.
If you're surrounded by women with long, tousled wavy hair, then it's time for you to stand out with the pixie cut, faux hauk, or a blunt bob. Don't be afraid to chop off your locks, (they'll grow back in no time anyway), but nothing makes such a change in your look like a fancy, chic haircut.
Bright, glowing skin
Glowing skin is a signature look for exotic women. Along with the smoky eyes, stand out hairstyle, tanned skin, their skin seems to have the natural glow which lifts their looks out of the ordinary. That can be achieved to a certain extent with makeup such as moisturizer, but along with that comes a strict regime of looking after their skin. Such as keeping yourself hydrated, eating healthy, avoiding junk food, and having a regular fitness routine.
Work on your cheekbones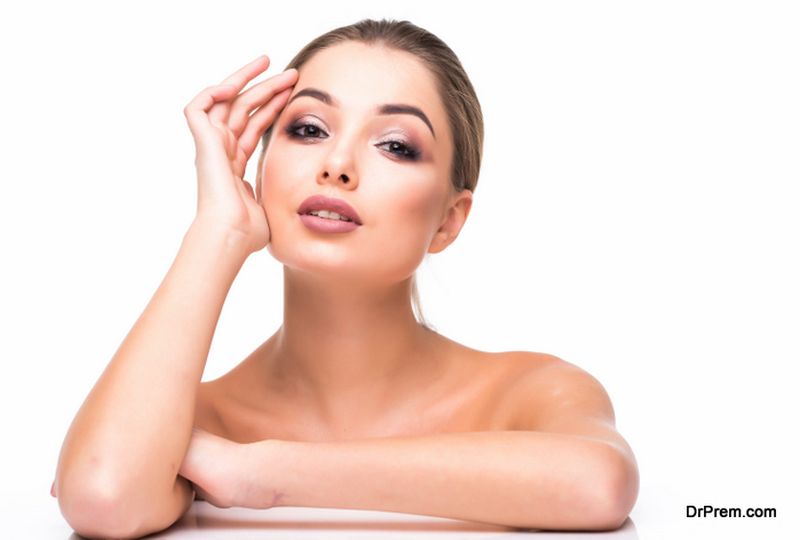 You might have noticed people who look exotic seem to have striking cheekbones. Accentuate your cheekbones with makeup with the right shades of blush and lips. Go inline and learn how to contour cheekbones to give a dramatic look to your face. Highlighting your cheekbones will help to make yourself look ethnic and exotic.
Get a tan
Tan, bronzed skin is what gets our attention in exotic looking women. They have this amazing beautiful skin tone, natural or unnatural! Since all of us cannot spend our days at Ibiza sunning ourselves, we have to make do with makeup! Use some glowing skin tanners to achieve the tanned look instantly.
Play up your pout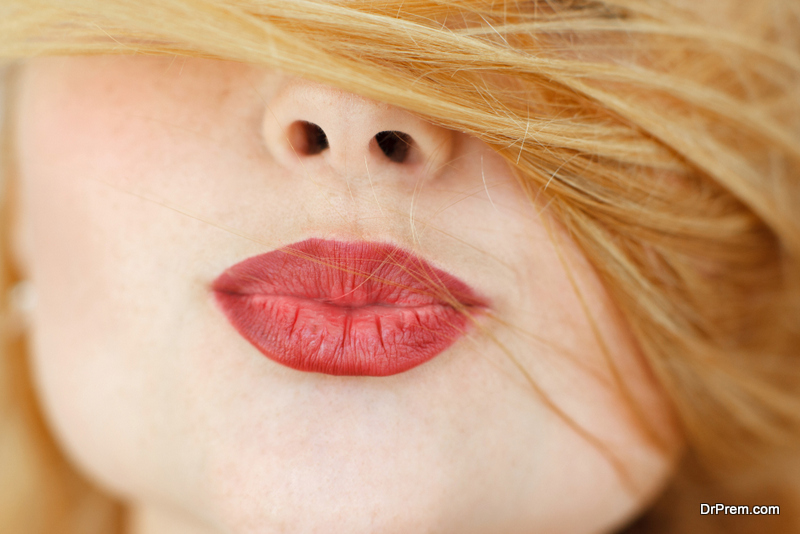 As with cheekbones, you can create a pout, which looks incredibly natural and exotic. All you have to do is draw your lips out just below your natural lip line, with neutral lipliner and fill in with a neutral gloss and color. An amazing trick to look exotic instantly!
Use bold eyeshadow
Eyeshadow has to be pronounced and noticeable. Get rid of the safe neutral colors and try some exotic colors such as grass green, turquoise, blue, bronze, gold, and magenta. These colors turn your eyes into exotic looking features especially if you do a color fade.
For a successful color fade, apply the lighter color to the inner corner of the lids, darker color at the center and the darkest at the outer end. For example, you could do a color fade from pink, purple to eggplant. Or yellow, green to blue.
Add some glitter and rhinestones to give your look some extra glamour.
Sultry eyes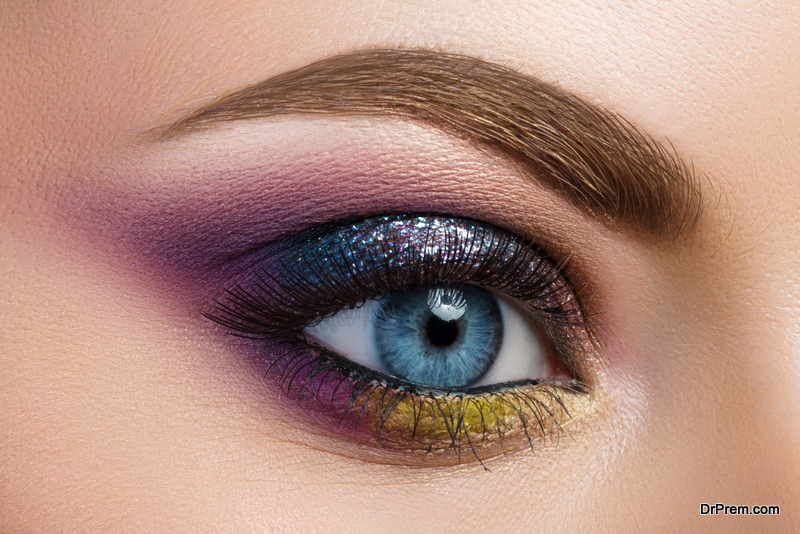 Sultry eyes look fascinating and mysterious. If you have applied eyeliner on the eyes but never really paid attention to making your eyes look hot and steamy, now is the time to do it when you're planning to change your look.
Whatever the shape of the eyes, winged eyeliner instantly adds mystery to the face, as they make the eyes look bigger and interesting. It's a simple way to enhance your features to exotic looking features. Do not expect to get it flawless the first time, as it takes some practice and a steady hand.
The best eyeliner for winged eyeliner is the liquid type. One way to draw it, is to tape your bottom lash line with a slightly upward angle. The sharper the angle, the sharper the wing. Begin by applying eyeliner close to the top lashline, starting with the inner eye corner. The draw along the lower lash line and then remove your tape.
Smokey eyed look
Smokey eyes are definitely exotic and draws attention immediately. Though eye shadow, winged eyeliner et al, play their part in looking exotic, smoky eyes are in a class of their own. Using shades such as gray, silver and black, you would be ready to create a sensation wherever you go.
Grab the spotlight by applying smoky eyes makeup if you are black or not, this makeup suits everyone. It looks complicated, but it's not that hard – with practice, you can be an expert in no time. Apply the darker tones on the eye crease, highlight the inside of the eye with some white and add a bold black eyeliner with mascara and you're good to go.
Manicure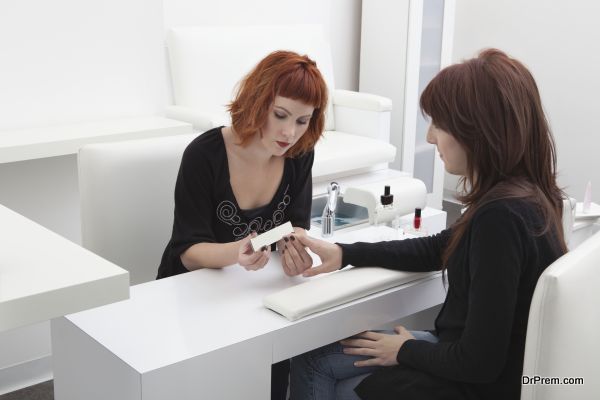 Creating the exotic look with makeup is not restricted to just the makeup on the face. It is a complete look, and your nails are a part of it. Paint the nails in unusual colors which complements your facial makeup and wardrobe. If you are going for the overall tan look, paint your nails in corals and black or silver polish will make the skin look lighter toned.
Fit and curvy
A curvy figure is what will add confidence to your exotically made up face. If you're lucky to be curvy already, then you only have to maintain it. Change or start a workout regime to get that enviable curvy figure.
Adjusting your makeup is certainly going to give that enigmatic exotic look, but your clothes have to match with your look, or else it would be completely out of place. The clothes you choose have to flatter your figure, and change your idea of yourself. No more lounging around in jeans and loose t-shirts, and be seen only in bright colors, unique cuts or fun patterns.
Be bold and add new accessories and jewelry  and even changing the handbag will add to your exotic look. Feathers, boas, bog hoops, chunky bangles, whatever is eye-catching but only wear a few of them at one time. And have fun while transforming into the confident, exotic woman that is hidden within you.