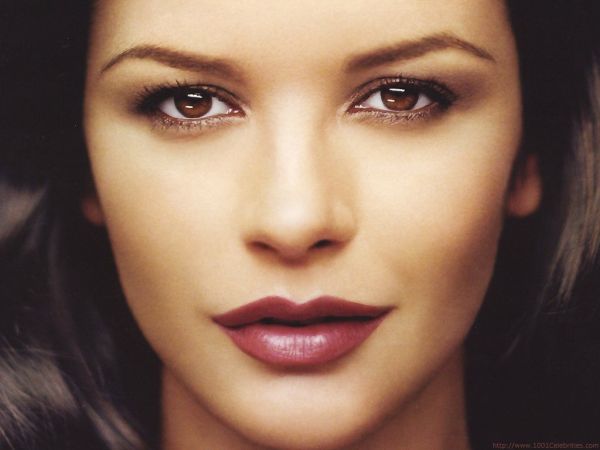 Asians have charming and exotic looking eyes. The seductive and beautiful eyes just need the perfect combination of right makeup products and application of makeup products. Here are a few makeup tips for your Asian eyes.
1. Eyebrows
a. For Asian eyebrows black color should never be used as this will not match their skin tone and also it looks heavy and unnatural on them.
b. To highlight the eye make up the eyebrows should be trimmed in such a way that it forms an arch and your make up will be highlighted.
c. Generally Asian women have sparse eyebrows, so for this an eye brow pencil should be used. The color of the pencil should match the shade of your hair and brows.
2. Eye shadow
a. Always light to medium brown eye shadow shades should be used as they match the Asian skin tone. A dark shade should never be chosen because that will make the eyes look smaller.
b. Too much or too dark eye shadow fails to highlight the eyes.
c. While applying the eye shadow always first the entire eyelid should be covered with a light shade, then apply a darker shade at the bottom of the lid and try blending it with the lighter shade as you go up.
3. Eyeliner and mascara
a. Asian women have sparse eyelashes so it is better for them to omit the application of mascara and instead of it eyeliner should be used.
b. With an eyeliner brush draw a line close to the lashes as much as possible.
c. Eyeliner can be reapplied to make it thick.
d. Smudge with a smudge brush to create a smoky look that will help bring out the eyes.
e. Apply eyeliner under the eyes. The eye line on the bottom lid should be lighter than the eye line drawn on the top lid.
4. Other tips
a. If you have blue eyes then outline them. A deep color is recommended. It is best to outline the blue. A black eyeliner will help you in achieving the task of making it brighter but if you want a more casual look then you must go for peach.
b. If you have brown eyes then warmer colors will do good to make them more expressive. Try pinks or peach, red or a deep brown that will highlight the color even more.
c. If you have green eyes go with browns, coppers, golds, and greens.
Tools necessary for eye make up
1. Brow brush
This brush is for applying shadow to the brows. Its bristles are stiff and short with an angle.
2. Brow lash groomer
This is a two in one tool. On one side, it has a stiff bristled brush used for brushing the eyebrows and the other is a very fine toothed comb. This side is used to separate the eyelashes as they stick to each other after mascara is applied.
3. Concealer brush
This is a soft bristled small brush used under the eye to conceal dark circles.
4. Eye shadow brush
It is a soft brush with beveled edges to apply eye shadow.
5. Eyeliner brush
Eyeliner brushes are in different sizes and its bristles also vary. Their tips can be angled or flat. But if you want a precise eyeliner application then use a brush with firm bristles and the tip which is tapered.
6. Smudge brush
This is a small head brush with a round point and soft bristles. It is very helpful for creating a smoky look around the eyes.
7. Eyelash curler
This is one great tool which will make your ordinary eye lashes look more luscious and noticeable. You must use this tool to curl your lashes before mascara application.
So, this is how Asians should highlight their beautiful and seductive eyes. Follow the above tips and tools to have a wonderful eye make up.