Angel fragrances were first introduced in the year 1992 by Thierry Mugler design house. The Angel perfume's fragrance is revitalizing, feminine and sensual. Angel fragrances are soothing and blissful. It certainly complements your charming persona and works towards enhancing your personality. It surely fulfills your requirement of a celestial fragrance. It is no doubt a magnificent addition to the kit of splendor and wearing it will not only give you a lovely experience but it will promise you a pleasing remembrance of time as well. Read on to find out some of the best fragrances for women by Angel.

1. Angel Perfume 1.7 oz Eau De Parfum Splash Refill
PRICE : USD 56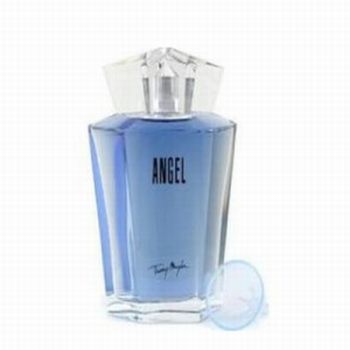 This perfume was launched in 1992 by the design house of Thierry Mugler. This perfume has a blend of vanilla, sandalwood and patchouli. The perfume also includes the lower notes of fresh citrus, melons, plums and peaches. The aroma of this perfume soothes your senses and gives you wonderful feeling.
USP
Design of the bottle is simple yet stylish and not to forget, cap of the bottle is designed in a versatile manner.
PROS
The aroma of this perfume is very soothing.
Its fragrance can make your man drool over you.
The fragrance of Angel perfume lingers upon for long time.
2. Thierry Mugler Angel Rose
PRICE : USD 55.89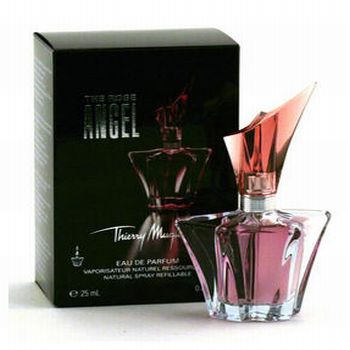 This sensual fragrance was created by Thierry Mugler in 2006. This incredible perfume is a mixture of rose bergamot, hedione, honey, helional, dewberry, red berries, caramel, vanilla, patchouli, chocolate and coumarin. These ingredients provides attractive aroma to the perfume. This fantastic fragrance is hard to resist.
USP
This perfume comes up with an attractive cap colored in rust pink, which makes it more striking.
PROS
The fragrance has a feminine touch to it.
It is fresh and floral.
The perfume surely soothes your senses.
3. Thierry Mugler Angel lily
PRICE : USD 79.89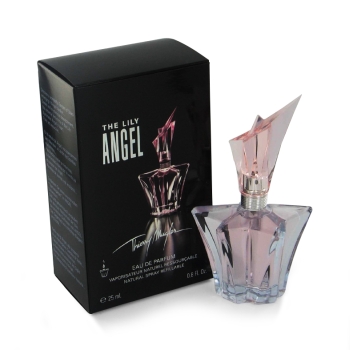 This perfume by design house of Thierry Mugler is an Eau De Parfum spary refillable perfume. The fragrance consists of green stem, dew notes, patchouli, vanilla notes, honey, lily and nutmeg, which gives it an unusually exotic fragrance. This perfume was launched in the market in the year 2005. The bottle color is baby pink which is one of the most preferred color of any girl.
USP
It has an unusual exotic fragrance, which has the ability to capture your psyche.
PROS
The fragrance is very charming.
It excites your senses.
The bottle looks very attractive.
4. Angel Eau De Star
PRICE : USD 43.89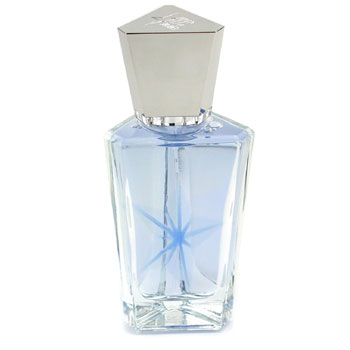 This fragrance from Angel is an oriental fragrance launched for women. This new fragrance features ingredients like vanilla and patchouli, which soothes your senses. The fragrance lingers on for long time and surely makes you feel sexy. This mind blowing fragrance is created by Louise Turner.
USP
Embossed star in the bottle and the cap makes it attractive and the blue color complements its design.
PROS
The fragrance comes in cool blue color.
The bottle is very attractive and has a feminine appeal.
The fragrance is very mesmerizing.
5. Angel Innocent Illusion
PRICE : USD 49.89
The innocent illusion is a gentle and less complex fragrance by Thierry Mugler. It has notes of chameleon, with the tinge of red currant, lime blossom, mandarin, bergamot, white musk and sweet almond that provides sweet spiciness, depth and woodsiness. The fragrance settles on the skin after sometime and bestows surprising freshness to the wearer. It is truly an enjoyable and multidimensional fragrance which rejuvenates you to the core.
USP
It has a feminine and sporty design with some graphics over the bottle that makes it sleek and stylish.
PROS
The fragrance has little bit of everything that keeps overpowering your senses.
The pink bottle is very attractive.
The fragrance has great ingredients that keep you feeling fresh all day long.
6. Thierry Mugler Angel
PRICE : USD 100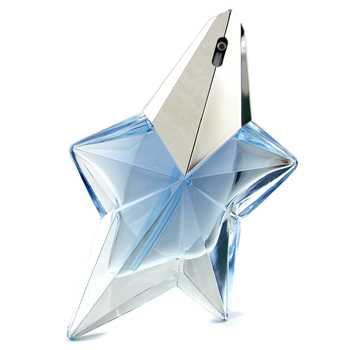 This perfume has the power of an undulating fragrance. It is a blend of air of hunger with voluptuous sensuality, but it is yet a melody in itself. It has the cords of patchouli and vanilla with the notes of cedar and white mush that give you freshness and provides sensuality. The ingredients clash with each other before blending into a soothing fragrance.
USP
The design of this Thierry Mugler perfume is different from others. Star cut design of the bottle makes it more charming and attractive.
PROS
The fragrance is very alluring.
The bottle comes in cool blue color.
The bottle is very attractive.
7. Thierry Mugler Angel Violet
PRICE : USD 80.89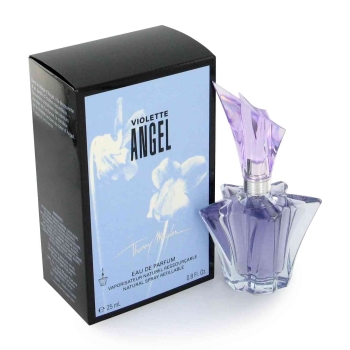 Angel Violet by Thierry Mugler was introduced in the year 2005 and since its launch it has been an outstanding fragrance. It is a terrific scent, which features mixture of mandarin, passion fruit, bergamot, apricot, violet, patchouli, vanilla, chocolate, caramel and peach. These ingredients together make it an extremely sensual and soothing.
USP
Design of this perfume bottle is very feminine and stylish. It has a beautifully designed cap, which makes the bottle eye catchy.
PROS
The fragrance is very fresh and feminine. It soothes your senses.
It is long lasting and it surely lingers on your mind for a long time.