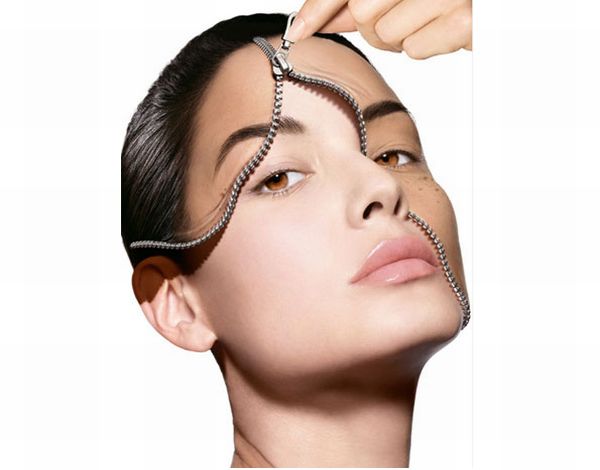 Facial hair can embarrass you no matter how beautiful you look. It snatches away natural shine and smoothness from your skin and makes it look dull and lifeless. Dermatologists can give you a permanent solution of the problem in form of hair removal treatment but it may be expensive and painful. Cosmetic companies offer various bleaching creams to lighten facial hair but they may not work well and can be harmful if your skin is sensitive. So if you want to avoid harsh chemicals, shun side-effects of cosmetic products and treat your skin in a safe, cost effective and natural manner then you can try some home remedies to bleach facial hair as given below:
Bleaching is a soothing method to get rid of unwanted facial hair. It is an ancient method to give a hairless look to the face, painlessly. Though there are many fashion products available in the market for giving yourself a facial bleach, you could prepare effective recipes at home for almost no cost. Here are some process on how you can go making face bleaches at home. Note that these processes can be used independently or in tandem, meaning that you can use a combination of any of them as per your personal choice. Listed below are some natural ingredients to bleach facial hair
1. Lemon Juice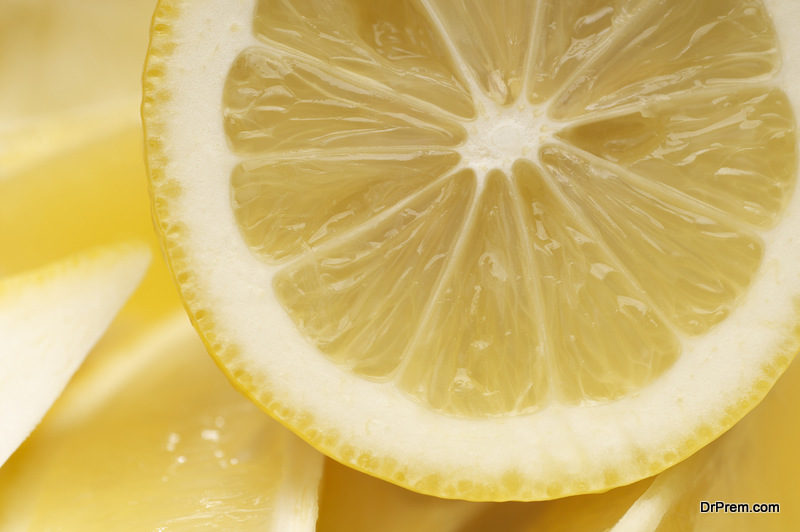 Lemon juice is a commonly known bleaching agent. To use its acidic properties to hide your facial hair mix one-third of water and two-thirds of lemon juice in a bowl and apply the mixture on facial hair. Let it dry under direct sunlight as ultraviolet rays of sun combined with acidic qualities of lemon produce lightening effect. You can also make a mixture of honey and lemon juice for the same effect. Then you will need to keep the paste on your face for 20 minutes before rinsing it off with tepid water.
Be careful to keep it away from eyes and eyebrows if you are using it around them. For desired results you may need to repeat this remedy several times as it is a mild treatment. However, still if you experience redness or irritation on your face then immediately stop using this combination as it is a clear indication that your skin is not responding in positive manner towards it.
2. Tomato
This red juicy fruit is a good natural bleaching agent. Just cut a ripe tomato in two halves and rub it on affected areas of your face. Leave the juice on your face for maximum four minutes and then rinse it off with preferably cold water. It is quite effective and may show results after first session itself. But for better results you may try it twice a week.
3. Papaya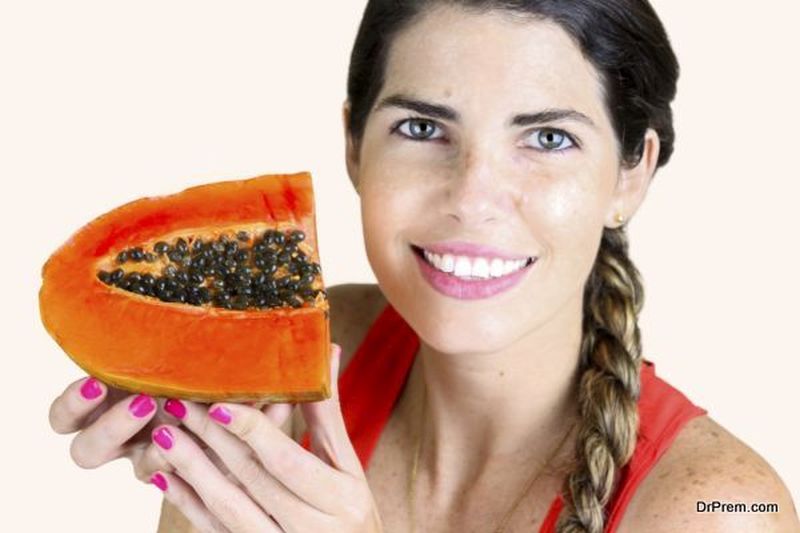 Mix some milk with papaya pulp so as to make a thick paste. Wash your face well, remove make up and then apply the mixture on clean face and massage it into your skin in circular motion for about 10 minutes. After the massage, leave it on your face for another 5 minutes before rinsing well.
4. White lentil
Grind some white lentil in a mixer and make coarse powder out of it. Then take two teaspoons of the powder and little water in a bowl, stir well and then apply the paste gently on your face and wash off when it dries. It will not only help removing facial hair but will also give you a glowing, youthful skin.
5. Orange Peels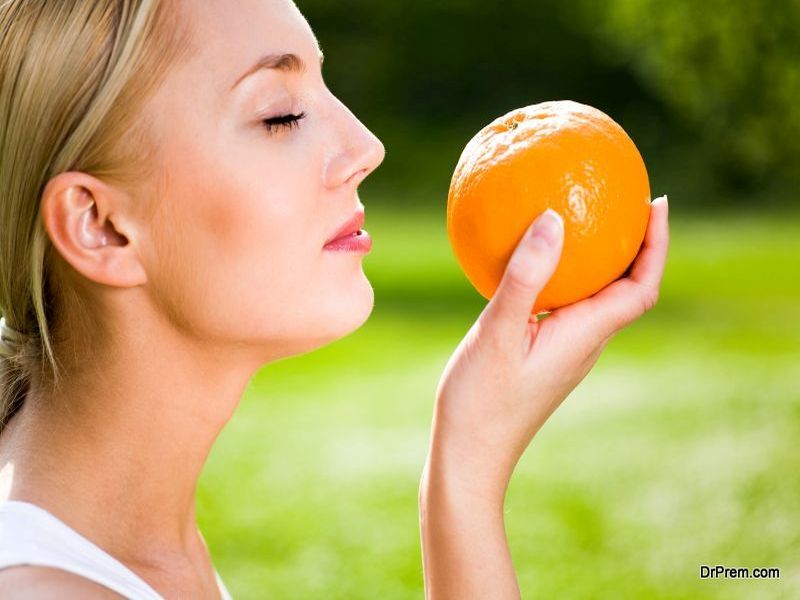 To bleach your facial hair in a natural manner, grind some sun-dried orange peels and make a powder out of them. Take a bowl and mix curd, peel powder and lemon juice in it. Apply it on your face and let it stay on it for 5-6 minutes. Rinse well when it dries up.
6. Wheat Flour
Take one tsp. of wheat and mix some water in it. Apply it all over on your face and then scrub your face with some sugar for 3-5 minutes. Leave it on for 10 minutes and then wash properly. It is a tried and tested remedy of Indian ladies of yesterday years.
7. Egg white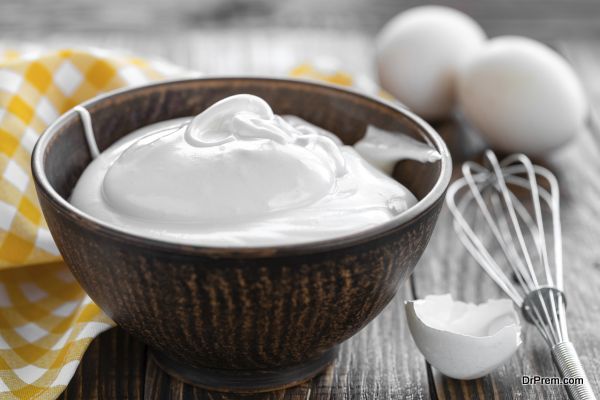 Mix egg white, sugar and corn flour in a bowl to make a fine paste. Apply this mixture on your face twice a week for 10 minutes each time. When it gets dried, peel it off and you will not have to wait for long to see the desired results.
8. Lemon and Black Tea
Using lemon with black tea is also very helpful in lightening facial hair and bleaches it naturally. And to try this home remedy all you need to do is to boil black tea and add a drop of lemon juice to it. When it cools dab cotton in it and apply it gently on your face. Rinse well after it dries.
How to make facial hair bleach at home
Difficulty level: Easy
Time taken: 1 hour
Resources required:
Lemons,
Tomatoes,
Mint leaves,
A few spoons of honey,
Milk,
Papaya pulps,
Wheat flour,
Sugar,
Peels of oranges,
Mulberry leaf extract,
Normal face cream
Process: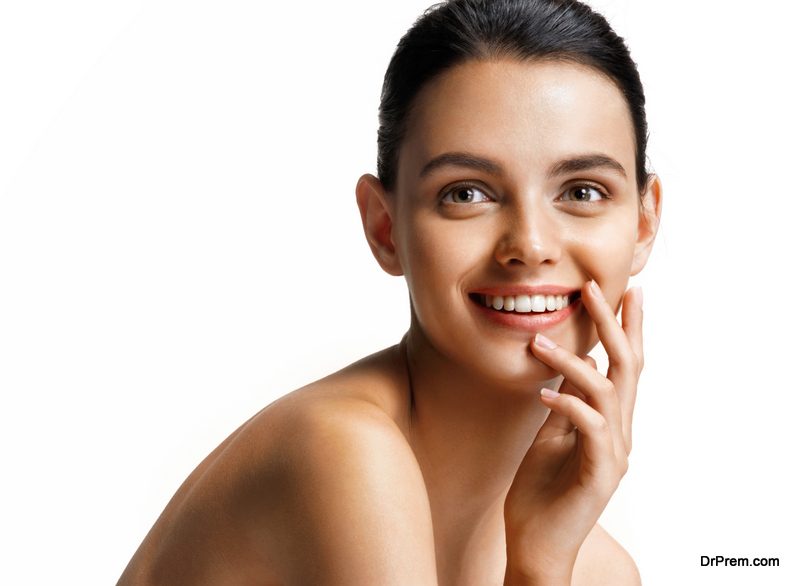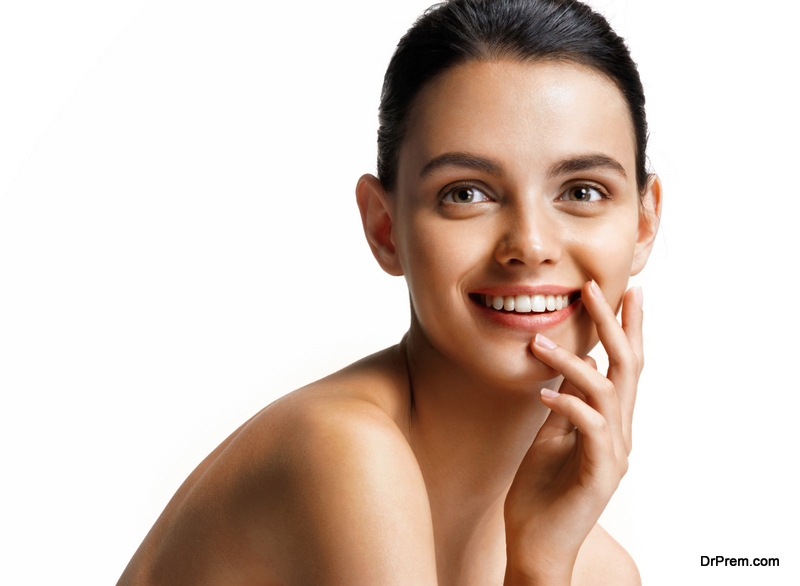 1. Apply the tomato juice directly from the fruit for this is one of the safest and most organic ways of bleaching the unwanted facial hair. Rinse with cold water after about 5 minutes and repeat the process as desired.
2. Make a uniform paste by mixing milk with papaya pulp. Apply this paste gently to the face in slow circular movements. Apply for about 10 minutes and leave the paste on for 10 minutes. Wash with cold water for best results.
3. Mix the juice from a lemon with a teaspoon of honey and apply the mixture to your face. Mix the ingredients according to the amounts you need which depends on the area of application. Keep the mixture on your face for about 20 minutes. Wash with tepid water after a while.
4. You could also prepare an excellent bleaching recipe. Boil two cups of water and add a handful of fresh mint leaves to it. Allow the whole mixture to cool and add the juice from one whole lemon into it. Mix and apply this mixture to your face with a clean washcloth. To do this, dip the washcloth in the mixture and squeeze dry. Then, place it on your face for about 20 minutes.
Wheat flour bleach
Another bleaching recipe could be prepared from wheat flour. Mix a spoonful of wheat flour and water in a bowl. Apply this to your whole face and to the areas where you want to bleach the hair. Keep on for a few minutes. Now massage some sugar on to the face along with the previously prepared paste. Keep this on for about 5-6 minutes. Rinse with warm water to get a good bleach.
Honey, Milk and lemon bleach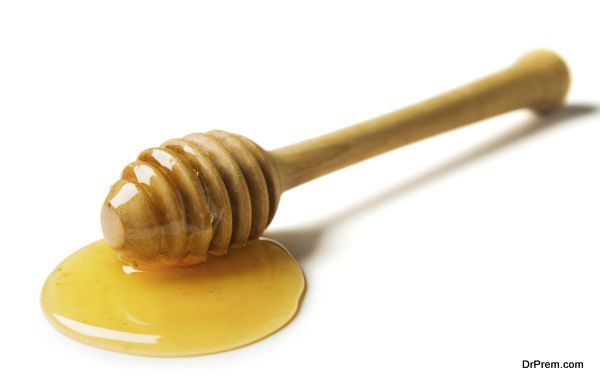 You could prepare a skin-lightening conditioner by a combination of honey, milk and lemon. Take one tablespoon of honey, a teaspoons of powdered milk and the juice from one lemon in a bowl. Heat this mixture in the microwave for about 10 seconds. Stir the mixture well to dissolve the milk powder. Cool this for a while. After it has cooled, use the mixture and apply liberally on your face. Leave it one your face for about 20 minutes and then rinse it off.
Orange peels bleach
Another recipe could be prepared from orange peels. Scrub the orange peels thoroughly under hot water to remove any traces of pesticides that could be present on them. Dry the peels for days in the sun. When they are completely dry, powder the peels with a mortar and a pestle. Make a paste from this powder by adding a few drops of milk. Apply the paste to the face and leave it on for an hour before washing it off with warm water.
Mulberry leaf extract bleach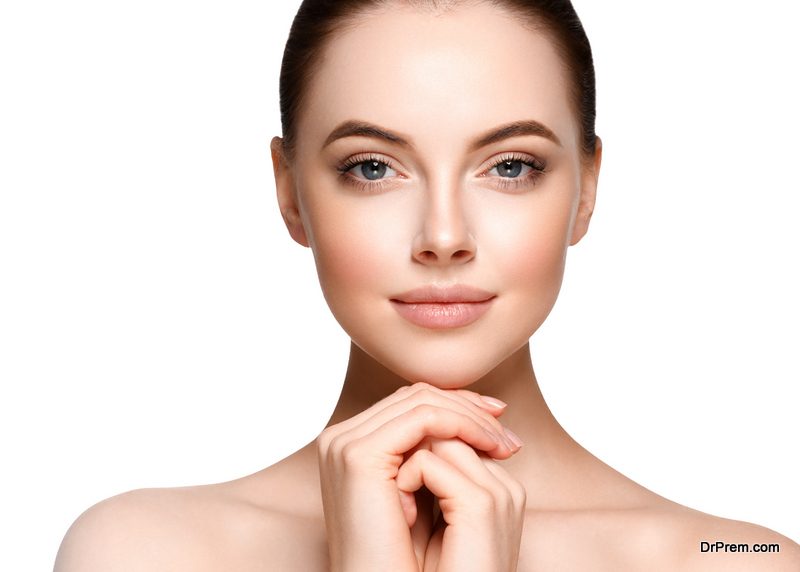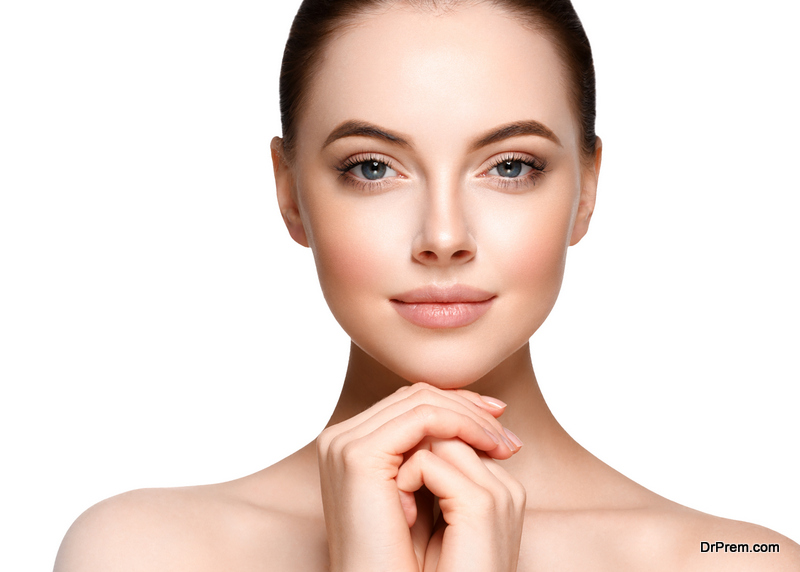 You can prepare a skin bleaching night cream in the following manner. Take the inexpensive facial cream ( it should be water based) in a bowl and add 3 drops of the mulberry leaf extract. Stir this mixture and use it every night like any other face cream.
Curds and lemon juice bleach
Here is a simple recipe to make a bleach and an exfoliation solution. Pulverise the completely dried orange peels. Take the powder and mix it with equal amounts of curds and lemon juice. Apply as a thick paste and it will bleach the facial hair while detoxing the skin on your face too.
To sum up
These home remedies are an easy way to lighten unsightly facial hair. They save your precious time and money and still show good results. But you need to be persistent and patient if you opt to use these natural and herbal products instead of harsh chemicals on your face. Regular application will surely bring you great results and you will get compliments from your friends.