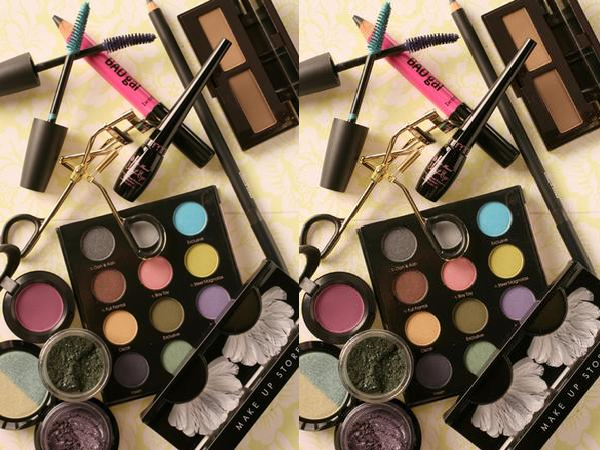 Burns generally leave a nasty scar behind. Some scars take longer than others to dissolve. Some scars remain raised and discolored. The ones that are of concern are the ones on the face, neck, arms etc. Even though cosmetic surgery is the quick and permanent solution, there are some ways to conceal burn scars with cosmetic products as well. Special cosmetics are formulated to cover up and conceal burn scars, birthmarks, moles etc. The concept is to conceal the scars by changing the color of the scar to mix with skin color. Listed here, are a few makeup tips to help you hide burn scar marks.
1. Take a thick Concealer matching your skin tone
Compare a few brands before selecting one. Make sure you buy concealers specially made for burn scars or other skin defects, brands like Covermark and Dermablend are recommended. Thick concealers which match your skin tone will work the best. Extra light toned concealers will highlight your scars even more. Purchase professional concealers, because they contain more pigment which provides better coverage than the ones from the pharmacy store. Concealers with green hue undertones are good for covering blackish red scars and mauve hue undertone concealers to great to cover blueish scars. Apply the concealer over the scars. Take a small amount of concealer and dab it over the scar using the make-up sponge or applicator to blend it all over the skin surrounding the scar or scars. You can use your fingers if you find it easier, but generally an applicator blends the best.
2. Work on the texture
Using a small amount of concealer at a time, work on covering the scar in small sections. This will help you get a better coverage. But be aware not to use too much concealer, it can make the scar look puffed, which will in turn draw even more attention to it.
3. Foundation:
Similarly like the concealer and color corrector, choose professional make-up line foundation, matching your skin tone. Ask the salesperson to show you foundations with corrective color undertones for additional skin tone makeover. After the concealer has been properly applied, apply foundation all over the surrounding skin. Use the make-up sponge to apply instead of your hands. Apply only required amount of foundation to make your skin look smooth. Too much foundation will give you that unnatural glow which will make the scar(s) look more distinguished.
4. Translucent powder or Loose powder
The powder is used to set the makeup so that it stays longer and does not smear due to natural skin oil. The powder also gets rid of the glossy look of the concealer and foundation, giving you a more natural look. Smack the translucent powder over and around the scar, a puff brush or a large powder brush. The powder is suppose to take the shine or glossy look off your face, so as to offer you a more natural looking skin. Use rice paper sheets to wipe off excess oil and perspiration, when they occur. Use a make-up sponge or an applicator, to smear the foundation and concealer. it also helps distribute the make up evenly to match skin tone and texture.